Jeremy Corbyn's election as leader of the Labour party last September was an unprecedented moment in British political history.
Vice News was allowed access to Corbyn and his team for eight weeks, and the resulting 30-minute long fly-on-the-wall documentary is extraordinary.
The period covers the release of the Panama Papers, Iain Duncan Smith's resignation, the anti-semitism scandal and the local elections. It's a fascinating look at Corbyn as a person and politician.
Just a few insights we get include:
1. Seumas Milne, Labour's director of strategy, thinks there is a mole in Corbyn's inner circle that leaks PMQs attack lines to the media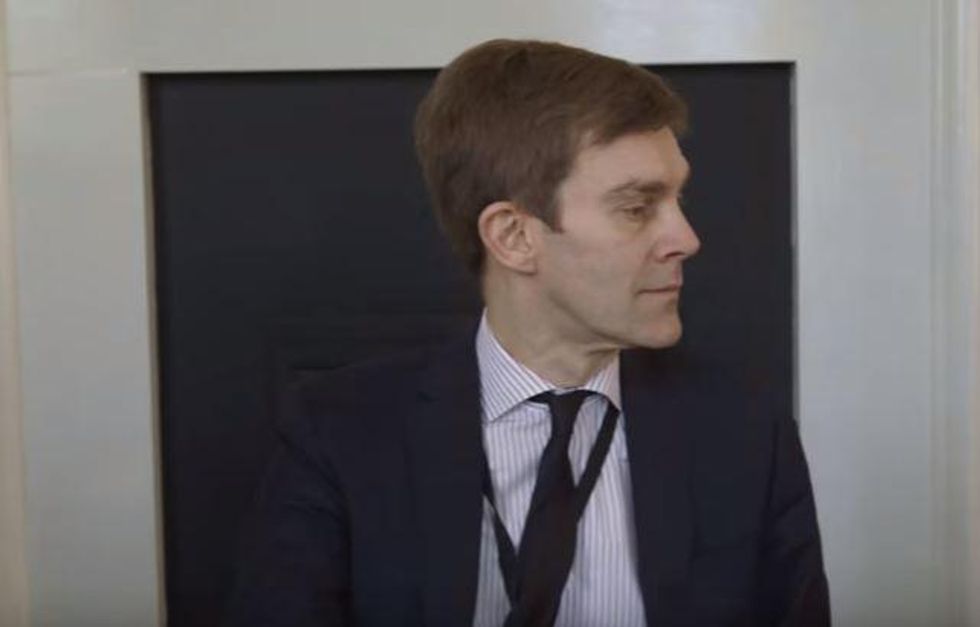 [Our line of questioning] leaked from that meeting. It is very annoying because it only happens about a third of the time but it obviously gives [the Tories] a little bit of extra time.

Whenever there is a leak it gives them that advantage. It gives them the advantage on TV as well.
2. Corbyn thinks the BBC is out to get him
Talking about the local elections in May, he said:
The whole narrative, all day and all last night and all for the past month has been 'Corbyn's going to lose', 'Labour's going to fail', 'Labour's going to lose', 'Labour's going to fail'.

There is not one story on any election anywhere in the UK that the BBC will not spin into a problem for me.

It is obsessive beyond belief, that they are obsessed with trying to damage the leadership of the Labour party and unfortunately there are people in the Labour party who play into that.
3. His wife Laura Alvarez thinks he's a good politician but his domestic skills could be improved
4. Contrary to popular belief, Corbyn does have a sense of humour
You're doing it? Signing tiles?
Yeah, you know, it's a sideline we operate. We sign tiles, books, photos, balls, a drink, and when I get a good crop of apples from my allotment in, then in September I'm going to sign the apples with a side of apples.
... sort of.
5. 'Anti-semitism' is not a word bandied around lightly in Corbyn's inner circle
The Labour leader takes issue with Guardian columnist Jonathan Freedland's piece about anti-semitism in the party, claiming the journalist is "obsessed" with him.
Corbyn also calls Ken Livingstone's now infamous Hitler remarks "inappropriate", but stops short of using the word "anti-semitic".
6. Seumas Milne does not respond well to the editing process
This was his face when told to rewrite a speech about Iain Duncan Smith's resignation as secretary of work and pensions:
7. No one in Corbyn's office can do a decent impression of David Cameron
There are a hell of a lot of people sitting in a room helping Corbyn prepare for Prime Minister's Questions. And apparently this wooden guy is the best impersonator they have:
8. There is someone in charge of Corbyn's clothes
Events supervisor Gavin Sibthorpe is responsible for coaxing Corbyn out of hia customary train driver's cap and brown tweed every now and then.
I've tried, it's hard. I did get him in the white tails, and he looked smart on Remembrance Sunday. And I think that's where I peaked, really.
You can watch Jeremy Corbyn: The Outsider below: