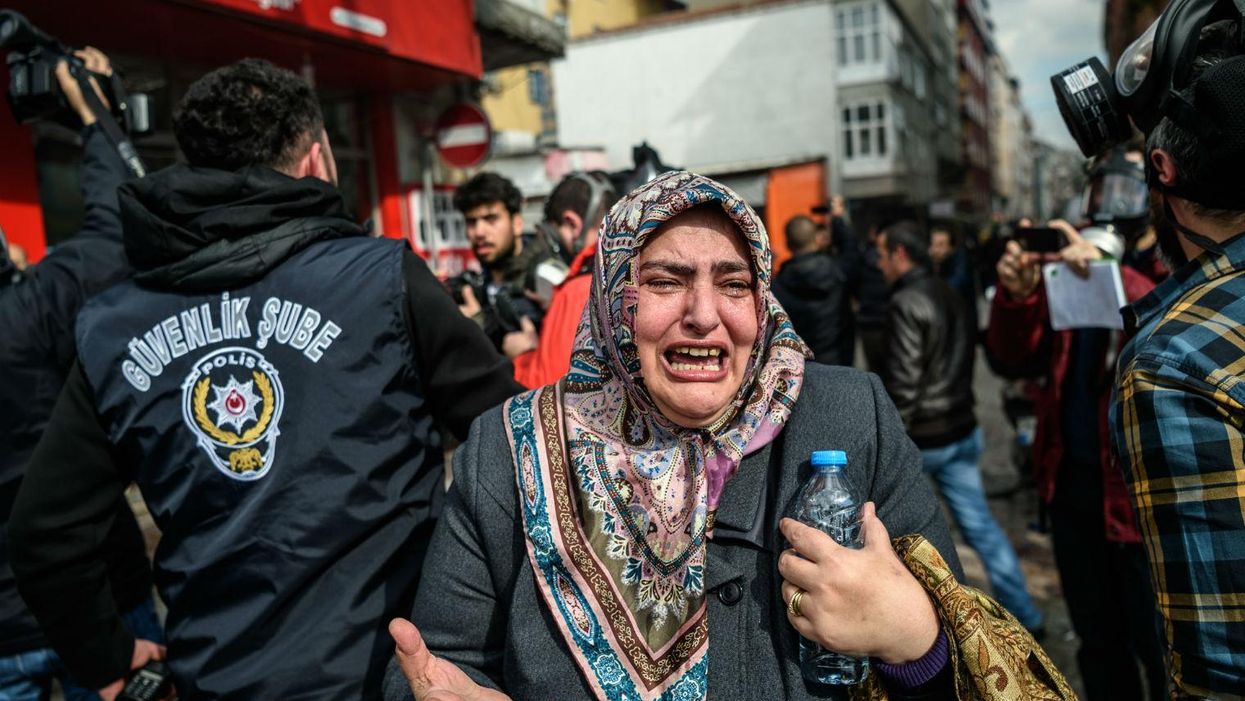 There has been outcry in Turkey this weekend over the forced government takeover of liberal newspaper Today's Zaman.
The anti- President Recep Tayyip Erdoğan paper, which has a circulation of around 650,000 and millions online, is a major opposition voice in a country where activists have warned recent media blackouts and crackdowns on political activism are signs that Turkey's government is becoming increasingly illiberal.
A court ruled on Friday that Today's Zaman should be run by administrators rather than the current owners, without giving any explanation for the decision.
Turkish Prime Minister Ahmet Davutoglu said in a televised interview the move was "legal, not political":
It is out of the question for neither me nor any of my colleagues to interfere in this process.
Protesters gathered outside the paper's offices in Istanbul on Friday.
Police fired tear gas and rubber bullets at the crowd, and used steel cutters to remove parts of the railings outside in order to enter the building.
The paper's editor Abdulhamit Bilici was escorted out of the offices by police.
He told local media:
I believe that free media will continue even if we have to write on the walls... I don't think it is possible to silence media in the digital age.
The paper's readers and supporters have vowed to fight to put it back in independent hands and have called on international bodies to intervene in the attack on press freedom.
Saturday's paper was printed before the government administrators could halt it. The front page reads:
The Constitution is suspended... The Turkish press has experienced one of the darkest days in its history.
Sunday marked the first edition of the paper under new editorial control.
Depressingly, the first front page story bypassed the upheaval of the last few days - and focused instead on a story about excitement over Erdogan opening a new bridge.