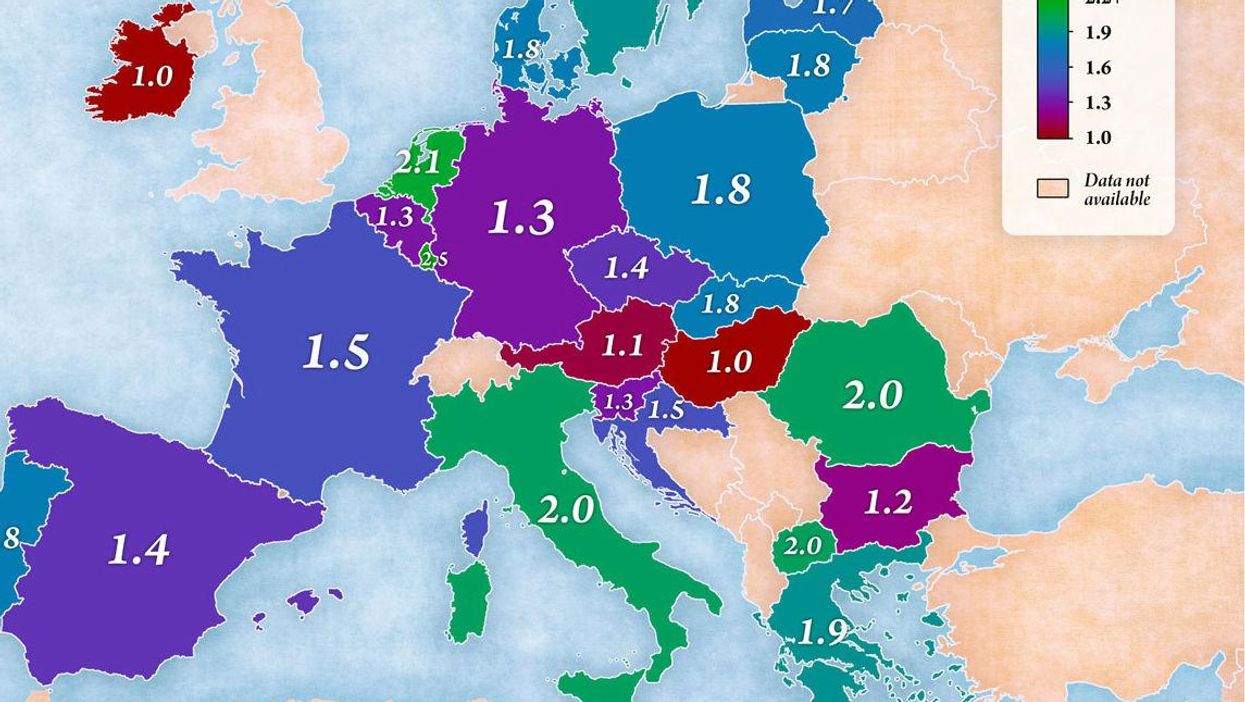 Jakub Marian
Bonjour!
Learning foreign languages is key to getting ahead. The UK used to be much better teaching languages in schools, but in recent years we've been outdone by our fellow Europeans.
Recently data from Eurostat was transformed into a map by linguist and cartographer Jakub Marian.
Based on their most recent data from 2013, it shows what European countries teach foreign languages to their young populations.
Picture:
Further data on this subject is due to be published in January 2017.
The languages of Britain
A 2015 report for the UK Parliament found the number of British pupils enrolling in foreign language courses had been declining since the 1990s.
In addition, data from the Department for Education (which differ from House of Commons Library figures) for the GCSE year 2014/15 found that more girls than boys were being entered for modern languages GCSEs, and proportionally more were achieving pass grades than male students.
Enrolment
Passes
Not only are British students falling behind, but within that the gender attainment gap goes beyond the core areas of English and Maths.
In October, the All Party Parliamentary Group (APPG) on Modern Languages warned there would be a skills gap if English schools were unable to recruit EU nationals as modern languages teachers.
The APPG sought guarantees from the government that EU nationals who teach foreign languages be guaranteed UK residency after Brexit.
In response a Department for Education spokesperson told the BBC that government policies meant the number of students taking one language at GCSE was up from 40 per in 2010 to 49 per in 2016.