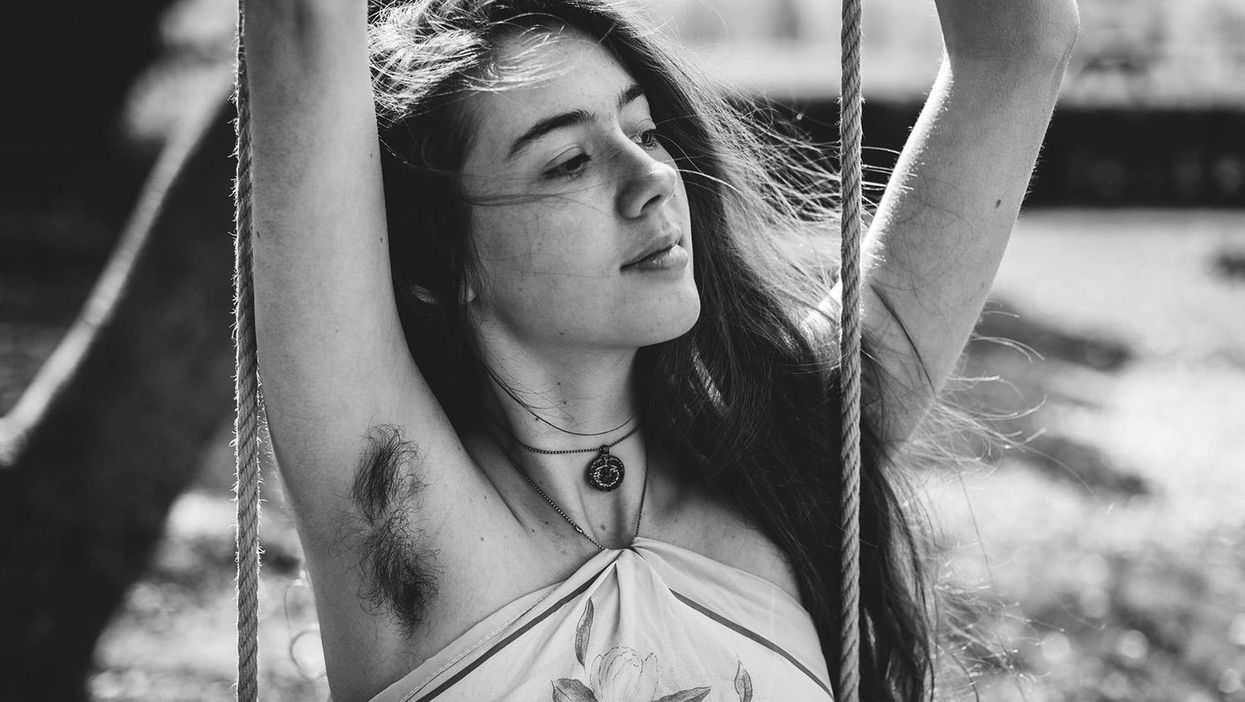 Laura De, a Belgian philosophy student, changed her profile picture to the above image, last month, taken on a shoot in May with photographer Florence Lecloux.
The photoshoot was intended to combat body image ideals and bodyshaming.
To begin with, it appeared that the image had only encouraged it, as Laura received a string of abusive comments such as the below...
You made me throw up 146 times.
...and...
F---ing slut haha.
...and...
F--- what kind of pig are you.
She addressed these in a subsequent post, having reached out to feminist groups on Facebook and received messages of support.
Things can go very far. Too far.

I'm a girl who decided to do what she wanted with her body.

I just wanted to say to everyone: thank you.

To the hundreds of people who came to support me with their comments, with their private messages, their sharing of my pictures and art projects.

Girls, boys and non-binary people who fight for a more just world with courage and inflexibility, you're all my hero.
Laura later uploaded a picture to Facebook, having subsequently waxed her armpit, with the message:
My body, my choice.
Picture: Laura De/Facebook
Laura has kept all the photos public and open to comments in defiance to the abuse she experienced for last month's image, which has been shared over 2,000 times.
She told BuzzFeed she had expected some criticism for the photoshoot, but not to the extent that had occured:
I never thought I would be the victim of harassment and insults.

I want to show all the violence that comes from a girl saying no, for once, to traditional standards of beauty.
HT BuzzFeed