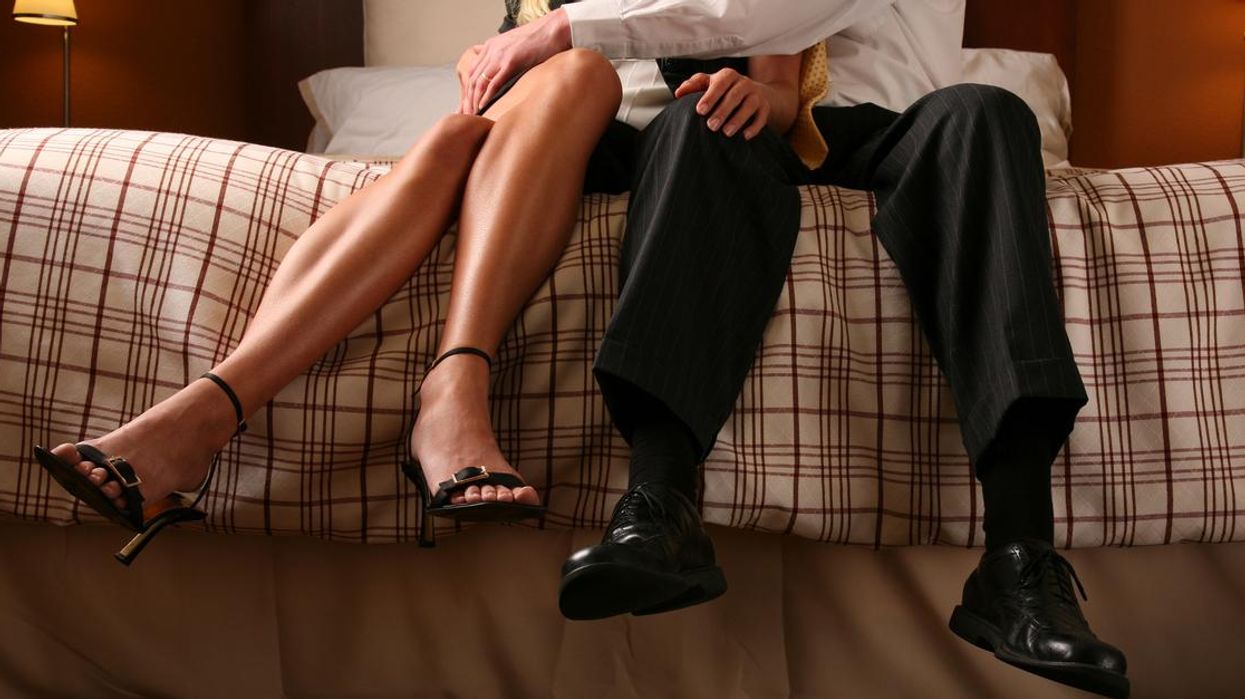 iStock/Getty Images
Stratford-Upon-Avon is best known as the home of the famous playwright William Shakespeare.
However, Romeos and Juliets of the town in 2018 are less star-crossed lovers and more like star-crossed cheaters.
A survey conducted by the dating website Illicit Encounters , effectively a place where married people can have affairs, has found that more than 3 per cent of married couples in the town have cheated on their partners.
A reported 1,047 residents from Stratford-Upon-Avon have done the dirty on their partner with the northern town of Wilmslow coming in at a close second.
Here are the top ten areas named as the most prolific cheating locations in the country and the number of people who confessed to cheating, according to Illicit Encounters data.
1. Stratford-upon-Avon, Warwickshire - 1,047 (3.69 per cent of the population)
2. Wilmslow, Cheshire - 901 (3.6 per cent)
3. Beaconsfield, Buckinghamshire - 408 (3.4 per cent)
4. Irvine, North Ayrshire - 1,782 (2.51 per cent)
5. Windsor, Berkshire - 2,915 (2.08 per cent)
6. Royal Tunbridge Wells - Kent 1,151 (2.06 per cent)
7. Beeston, Nottinghamshire - 925 (2.06 per cent)
8. Pontypridd, Rhondda Cynon Taf - 550 (2.06 per cent)
9. Taunton, Somerset - 1,193 (1.97 per cent)
10. Esher, Surrey - 475 (1.9 per cent)
Meanwhile, the Greater Manchester town of Wigan was declared as being the most faithful, with only 0.14 per cent of their residents admitting to cheating.
Other towns that were found to have the least amount of cheating going on were Swindon, Middlesbrough, Bournemouth and Craigavon in Northern Ireland.
Christian Grant, a spokesperson for Illicit Encounters, is quoted as saying:
We are increasingly popular in commuter towns like Stratford-upon-Avon, Harrogate, Wilmslow and Beaconsfield.

Cheating in suburbia has never been more popular.
Quite why there is so much sex going on in small suburban towns might seem a little perplexing to some, but it could come down to the fact locals in these places are just unhappy and bored.
The sex therapist Louise Van Der Velde told The Sun that she has had at least 80 affairs through the website since she moved to the Yorkshire town of Harrogate.
Sex in the suburbs has never been more popular. We have a whole generation of unhappy couples stuck together because property prices have made it impossible for them to move on and start new lives.

They are staying in unhappy marriages and getting their kicks elsewhere. I moved to Harrogate a few years ago and it is typical of the posh commuter towns where cheating is absolutely rife.
HT LadBible
More: This is the real reason people cheat on their partners, according to science