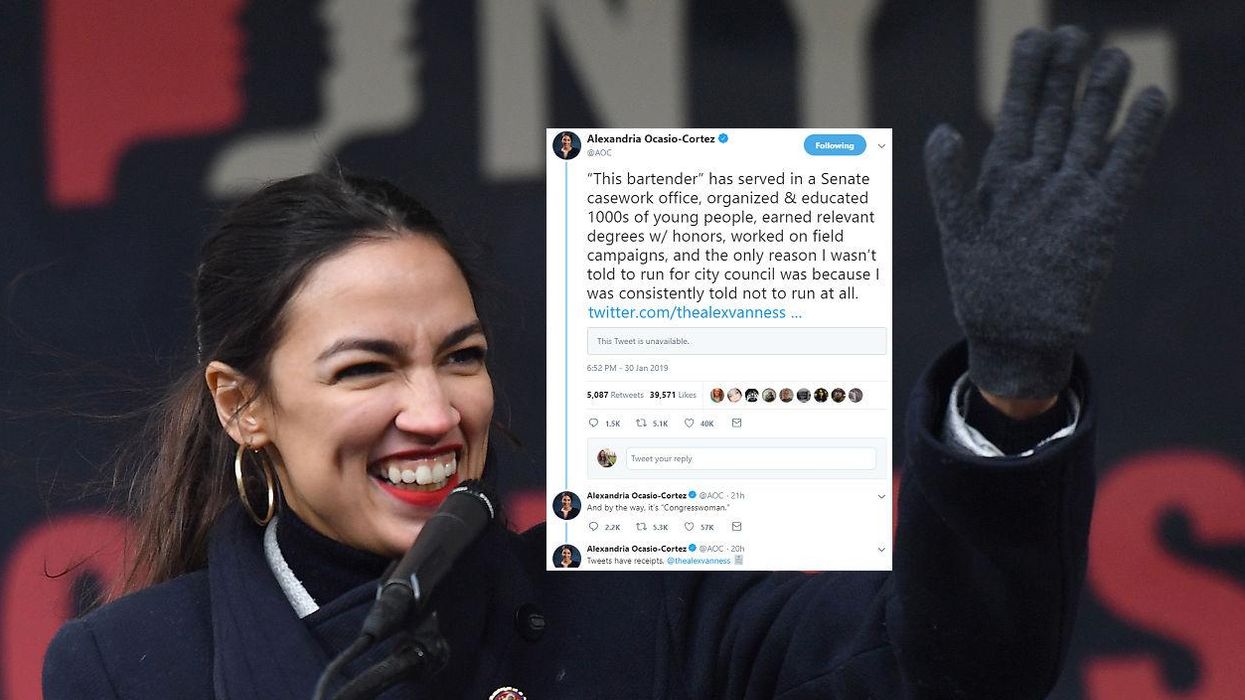 ANGELA WEISS/AFP/Getty Images
Alexandria-Ocasio Cortez' background is often the target of Republican ire, with people criticising her age and credentials, and whether they're good enough for her role as congresswoman for New York.
In the latest run-in with critics, it all began when Ocasio-Cortez responded to Howard Schultz blaming her for his decision to "run as an independent and it has to do with her plan to tax the rich". She responded:
Why don't people ever tell billionaires who want to run for President that they need to "work their way up" or that "maybe they should start with city council first"?
Among the thousands of responses her comments elicited, it was what researcher Alex VanNess wrote that compelled her to react.
In a now-deleted tweet, he wrote:
Why didn't anyone tell the bartender that maybe she should have started with the city council first?
What she said next was brilliant.
"This bartender" has served in a Senate casework office, organized & educated 1000s of young people, earned relevant degrees w/ honors, worked on field campaigns, and the only reason I wasn't told to run for city council was because I was consistently told not to run at all.
And she wasn't done.
Yep.
VanNess was chagrinned, and admitted he got "rekd" by Cortez.