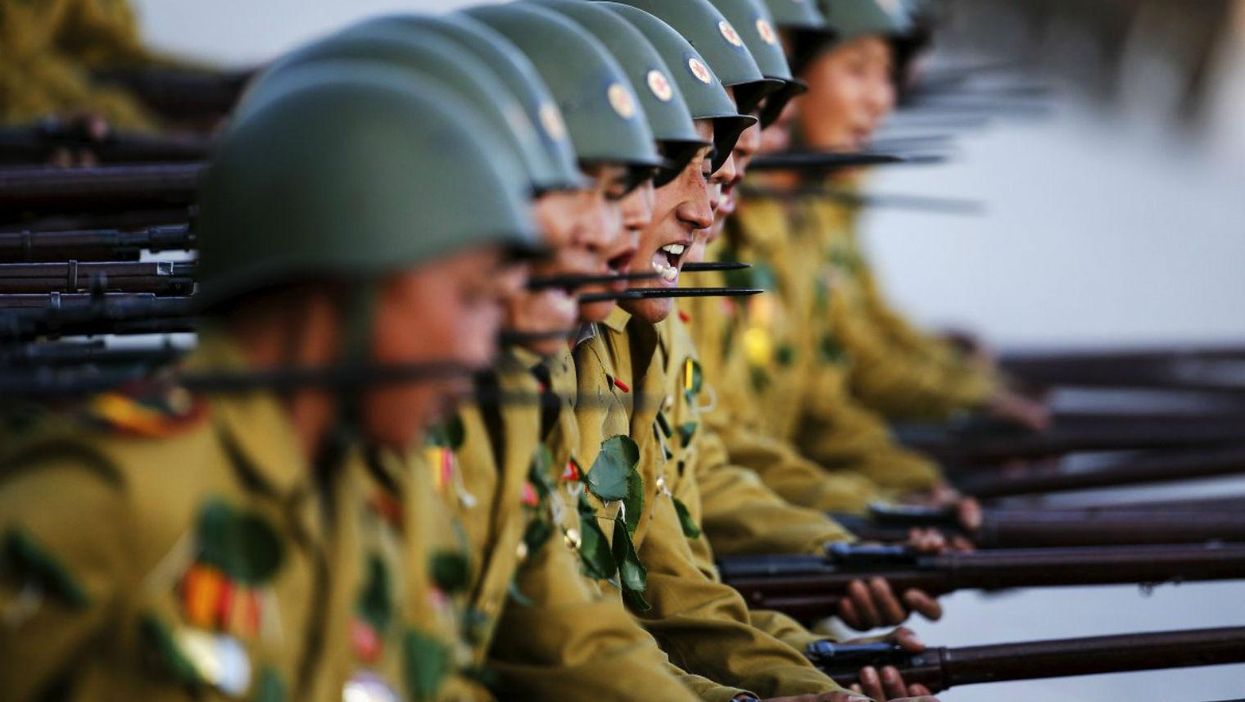 North Korea is the most secretive country in the world. Incredibly little is known about the highly-militarised society, even in the era of the internet.
The Korean People's Army (KPA) has around 1.2million soldiers and is the fourth largest military force in the world.
Military service for men is a compulsory 10 years (less if you go to university) and was made compulsory for women in 2015.
Reuters recently put together some incredibly rare photographs of training exercises and daily life inside the KPA - check them out below: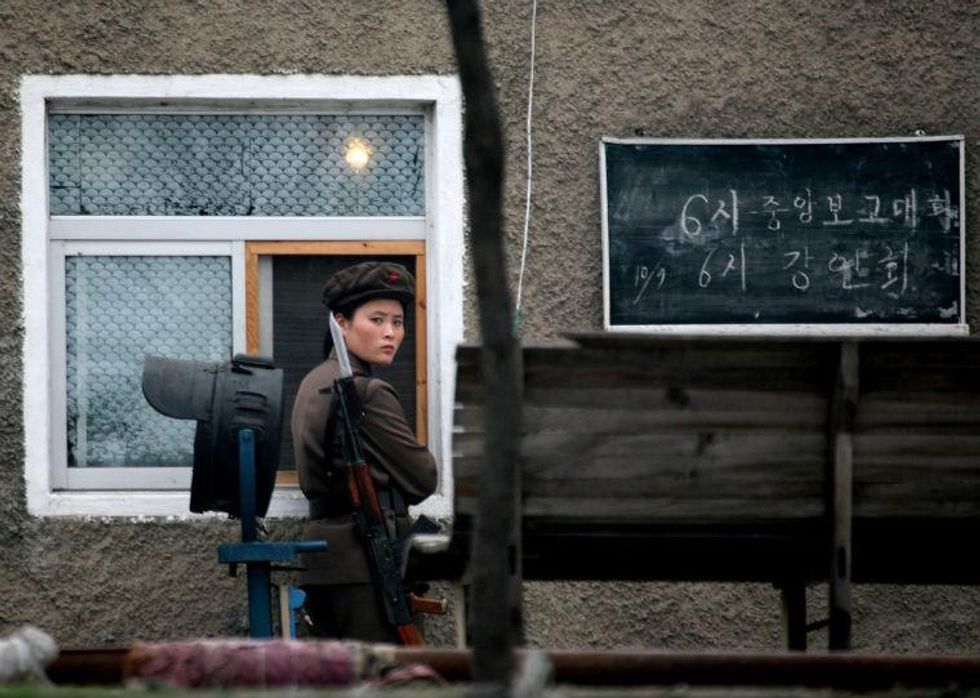 A soldier guards an army installation on the banks of the Yalu River at the North Korean town of Sinuiju, opposite the Chinese border city of Dandong. Picture: Reuters/Reinhard Krause
A soldier points his gun at the photographer as he trains on the bank of the Yalu River at the North Korean town of Sinuiju. Picture: Reuters/Adam DeanA soldier salutes from atop a vehicle carrying a missile past a stand with North Korean leader Kim Jong Un during the parade celebrating the 70th anniversary of the founding of the ruling Workers' Party of Korea, in Pyongyang. Picture: Reuters/Damir Sagolj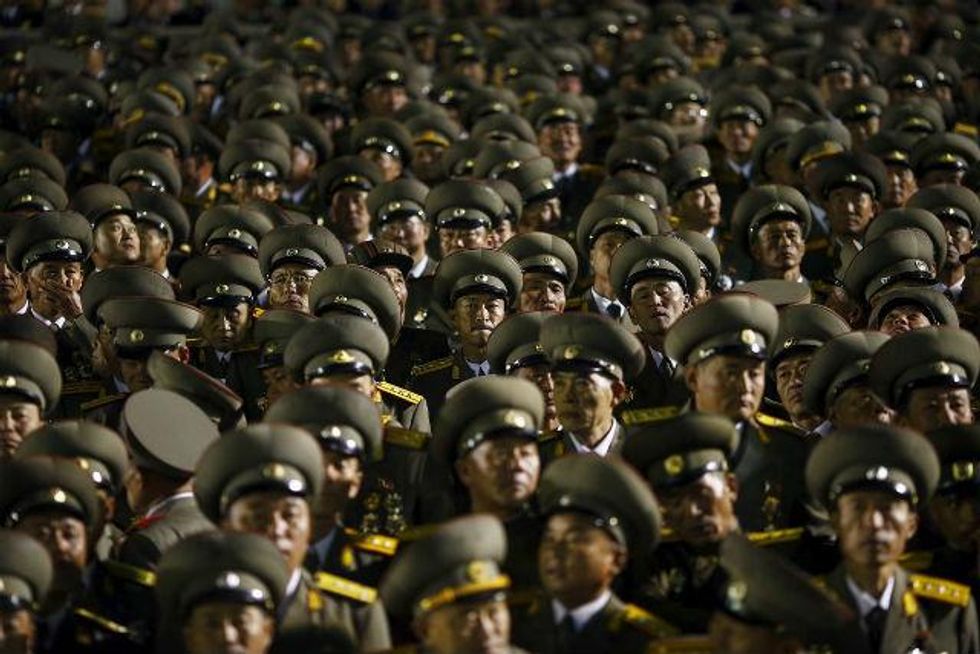 Senior North Korean military officers follow the performance celebrating the 70th anniversary of the founding of the ruling Workers' Party of Korea, in Pyongyang. Picture: Reuters/Damir Sagolj
Soldiers shout slogans under the stands with North Korean leader Kim Jong Un and other officials. Picture: Reuters/Damir Sagolj
A North Korean civilian and soldiers look at a Chinese tour boat from the banks of the Yalu River near the North Korean town of Sinuiju, opposite the Chinese border city of Dandong. Picture: Reuters/Jason Lee
Soldiers ride motorcycles past a stand with North Korean leader Kim Jong Un during the parade celebrating the 70th anniversary of the founding of the ruling Workers' Party of Korea in Pyongyang on October 10, 2015.Picture: Reuters/Damir Sagolj
North Korean soldiers salute from atop tanks during a military parade in Pyongyang. Picture: Reuters/Petar Kujundzic