ISTOCK/GETTY IMAGES; Twitter / @meaganmday
Ordering anything from the internet is always a little unpredictable.
Whether it's an item of clothing that you've only seen a tiny image of or a piece of furniture from eBay, you never quite know what you are getting yourself in for.
We've all heard weird and wonderful stories about people receiving stuff that is completely different from what they ordered - but this story from writer Meagan Day is something else.
In a search for some novelty sauna hats for her and her friends to wear, she stumbled across an Amazon seller called RussianBear who had a few available bearing the word "oligarch".
After clicking purchase and waiting for a month a package from Ukraine arrived and, needless to say, it didn't contain sauna hats at all. It actually contained an illegal cancer drug from Cuba made from scorpion venom.
As you can imagine, her reaction was that of shock and bewilderment.
However, she did have a theory.
There was potentially a bigger conspiracy at stake.
The story quickly went viral on Twitter and there were plenty of jokes to be made.
It's not entirely obvious what happened and whether it's Amazon's mistake or the sellers but we feel this gif sums up the story.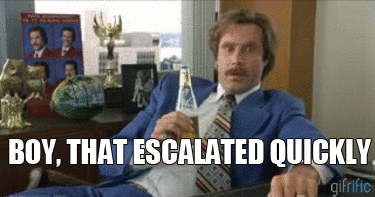 Via: Giphy
HT Meagan Day