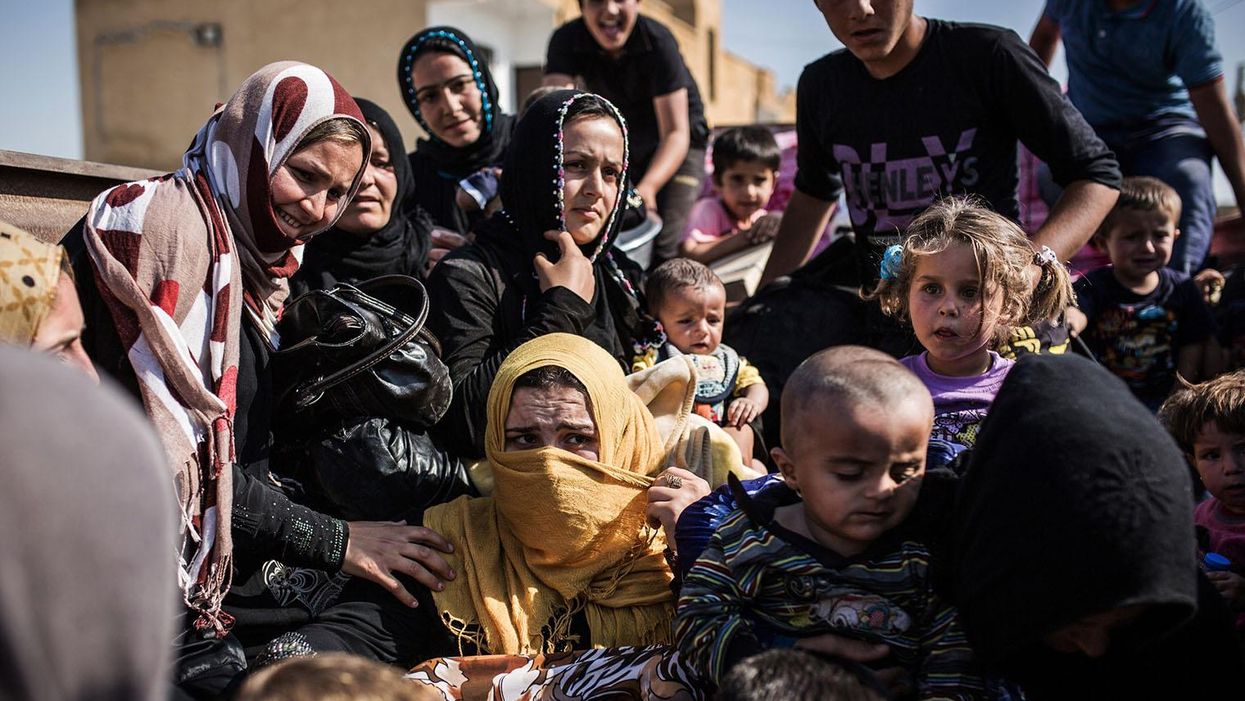 On Thursday the House of Representatives passed a bill which makes it a lot harder to admit Syrian and Iraqi refugees into the country.
This bill, called the 'American Security Against Foreign Enemies Act of 2015' (SAFE Act), requires the secretary of Homeland Security, the head of the FBI and the director of national intelligence to sign off on every single refugee, as either a threat or not a threat.
Phil Klay, an Iraqi war veteran and author of Redeployment, short stories about his experiences as a US Marine officer, has tweeted a 17-part argument against the bill, as well as the rising anti-refugee sentiment in the United States.
(Picture: Robin Marchant/Getty Images)
On Thursday, the frustrated Klay tweeted the following, citing the values he swore to protect as a marine.
Marines risked their lives, he said, "not just for the physical safety of American citizens", but for the ideals of the Constitution as well.
It's the US' duty, he said, to forge "strong links in the Muslim world against extremism... I get that people are scared," Klay wrote.
But it's only during frightening times when you get to find out if your country really deserves to call itself the 'home of the brave.'
President Obama's White House has pledged to veto the SAFE bill if it passes in the Senate.
However, if the House of Representatives were to vote to override this, they would only need one more vote than they currently have, 290 in total, to overrule the president's wish.
Since the outbreak of war in 2011, the US has taken in just 1,500 Syrians fleeing the conflict. President Obama has said another 10,000 will be re-homed in the US in 2017.