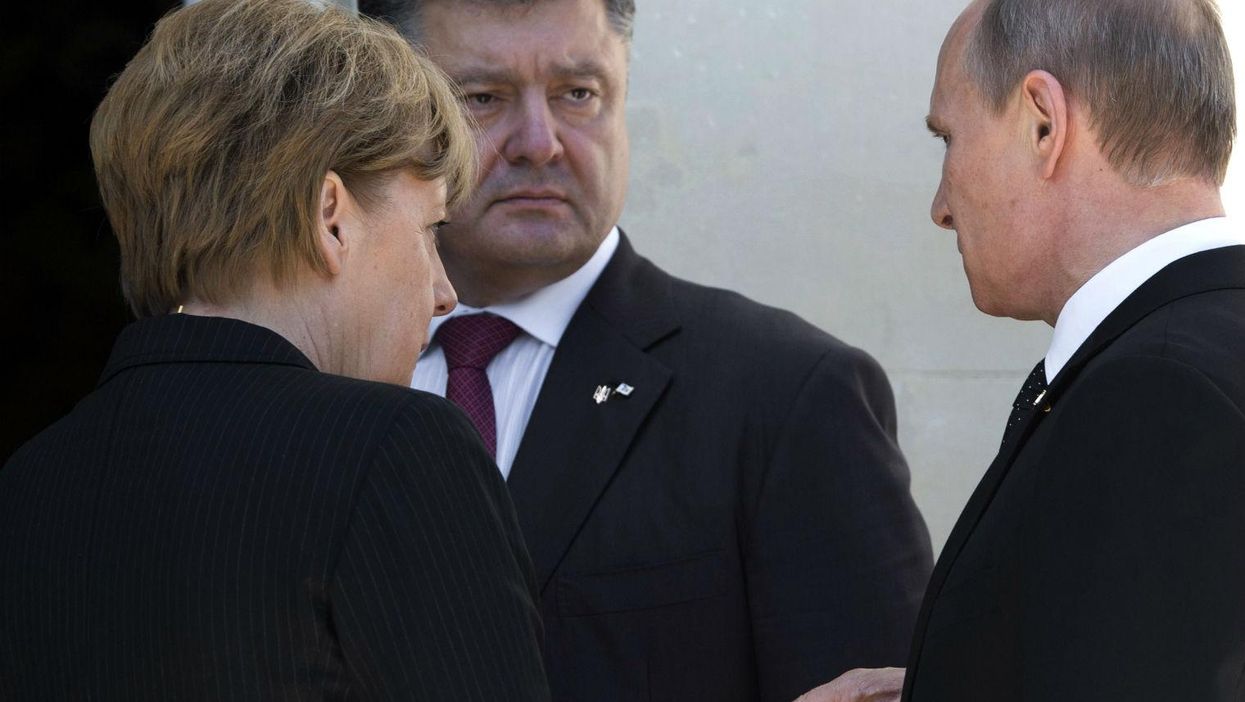 German chancellor Angela Merkel has been working behind the scenes with Russian president Vladimir Putin to broker a peaceful solution to the conflict in Ukraine, The Independent understands.
What the deal hinges on
The plan's main aims are to stabilise Ukraine's borders and provide a much-needed economic boost to the country, which was mired in financial difficulties well before the pro-European protests began earlier in the year.
Crucially, the deal would also include a new energy agreement that would provide gas supplies to Ukraine, with the country months away from running out.
What Russia needs to do
For the plan to be workable, Russia must agree to end its support, financial and military, to separatist groups with very strong links to Moscow in the east of Ukraine.
Moscow must also agree to compensate Ukraine with a $1billion package (£0.6billion) for the stationing of its fleets at Sevastopol on the Black Sea.
Meanwhile, Russian energy giant Gazprom will also be involved in a major gas supply and pricing deal for Ukraine.
Finally, Putin must promise not to interfere with Ukraine's new EU trade relations, with the ink still not dry from last week.
What Ukraine needs to accept
While Russia will withdraw its backing for rebels in the east, the region will nevertheless be granted a degree of devolved powers.
Ukrainian president Petro Poroshenko must also realise any aspirations he had of joining Nato are over.
Most controversially, however, Ukraine must accept the loss of Crimea, which would remain part of Russia under the deal.
The stumbling blocks
The major obstacle to the deal being accepted is the international community's acceptance of Crimea's 'independence' and its annexation by Russia.
Merkel's attempts to act the peacemaker between Kiev and Moscow were stalled by the shooting down of Malaysia Airlines flight MH17 earlier this month, in which 298 people died.
When the investigation into the crash is concluded it is thought talks on the above terms will resume.
As pointed out recently, the German chancellor has a vested national interest in ending the conflict and stabilising energy supplies from Russia.
(Pictures: Getty)