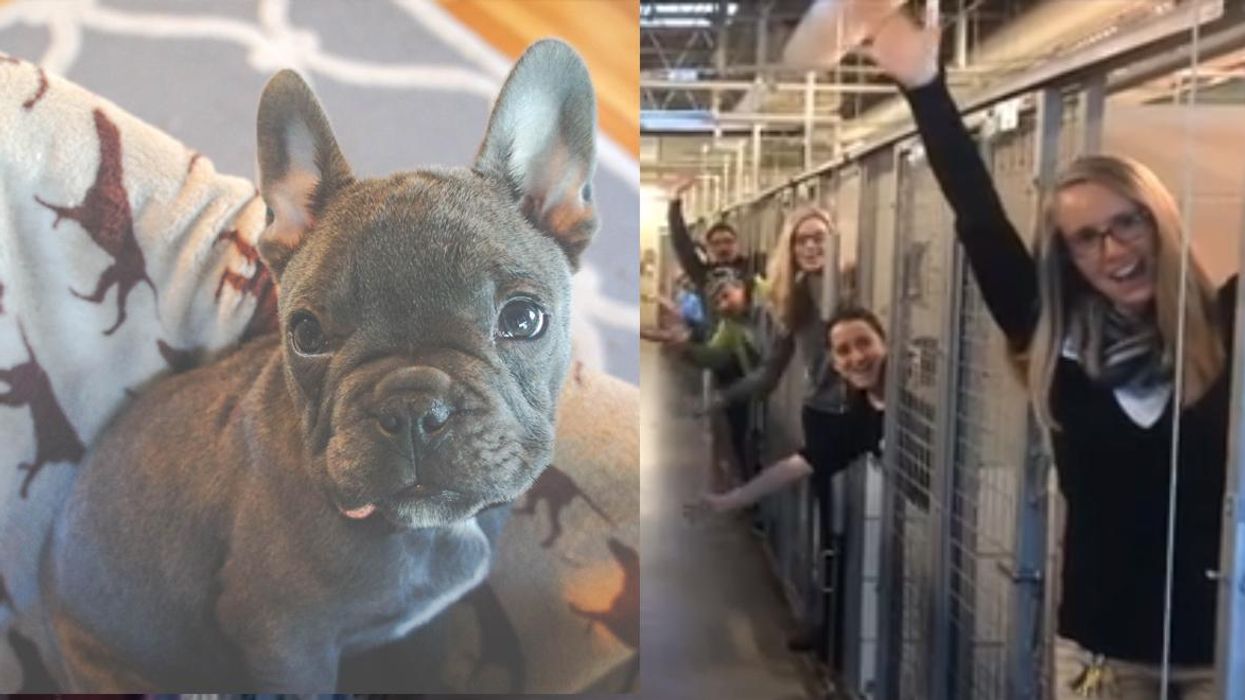 Facebook / Unsplash
It's a sad fact that animal shelters are forced to put animals down because they simply don't have the room or resources to look after them.
According to theAmerican Society for the Prevention of Cruelty to Animals​, an estimated 2.7 million animals are euthanised each year (1.2 million dogs and 1.4 million cats).
Fortunately though, the Humane Society of the Pikes Peak Region animal shelter in Colorado has just celebrated a fantastic milestone: All of their kennels are empty.
The shelter wrote that it adopted all of its available dogs two days in a row:
What happens when your last available dog gets adopted? Your staff and volunteers jump into the kennels to celebrate! We've adopted out 25 cats and 23 dogs so far during our our #HomeForTheHolidays promotion, and for the second day in a row, we've adopted out ALL of our available dogs! We'll have more dogs available later tonight or tomorrow. Keep those adoptions coming!
The shelter has been running a promotion where adoption fees for cats and dogs aged five and above are waived between 18 and 31 December - and it's definitely been working.
Gretchen Pressley, the shelter's Community Relations Manger, told indy100:
Although we've come close to adopting out all of our available dogs before, Monday was the first time we succeeded and had our dogs kennels completely empty! Our staff were so excited they just couldn't resist jumping inside for a photo opportunity. Seeing so many pets find wonderful new homes is what makes it all worthwhile for us.

Since the promotion started Sunday morning, we have adopted out 51 cats and 34 dogs. We can't thank our donors enough for making this promotion possible. And we would also like to thank the Pikes Peak Region community for adopting and helping us get so many deserving cats and dogs into new homes for the holidays.
Remember that a dog, cat, budie, rat or any pet is for life, not just for Christmas. Make sure your pets enjoy their forever home.