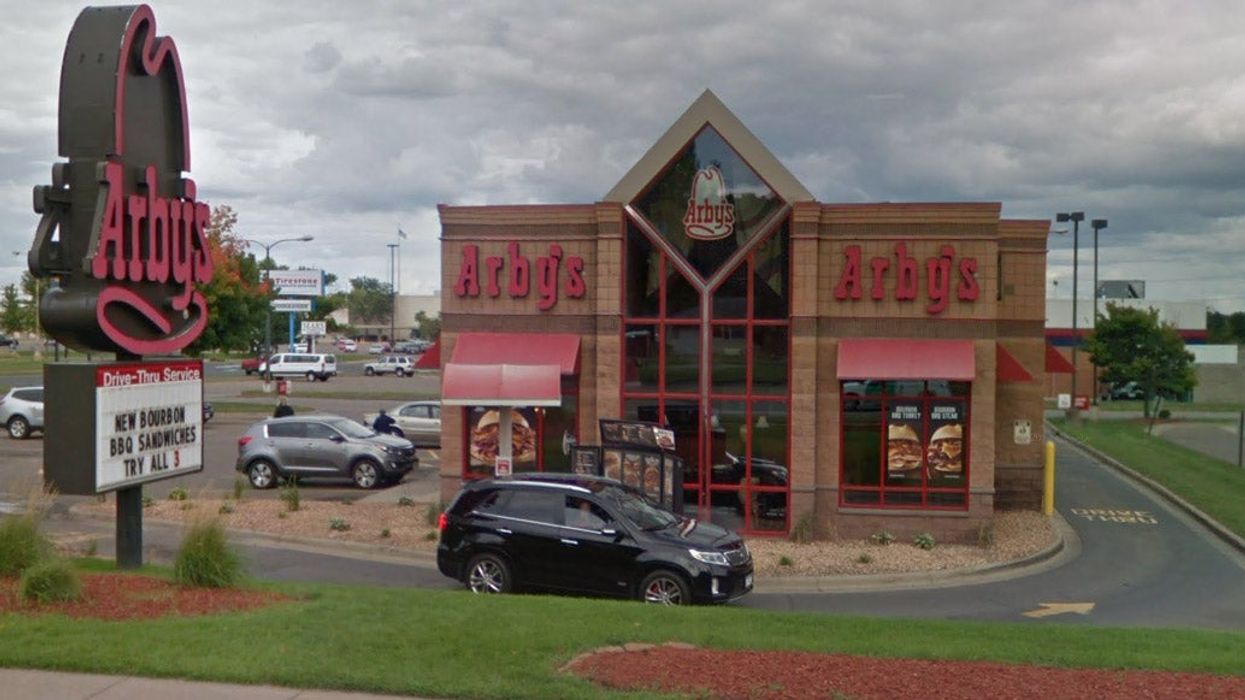 Google Maps/ Screengrab
A branch of Arby's, one of America's biggest fast food sandwich chains has been forced to apologise after its sign was defaced to include racist and misogynist slurs.
The drive-thru sign outside the restaurant in the Brooklyn Centre, Brooklyn Blvd, Minnesota had been changed to read: 'Now hiring n*****s and whores.'
A image of the sign was captured by local radio host Larry McKenzie and then shared by Tawanna Black, the founder and CEO of the Centre for Economic Inclusion.
Arby's immediately responded to Black's tweet and explained that the sign had been compromised and that the message had subsequently been taken down and offered an apology to anyone that may have seen it.
@TawannaABlack We apologize to everyone exposed to that message.

— Arby's Guest Support (@Arby's Guest Support) 1535816494
According to KFGO, police took the sign down at about 7am and added that because the sign was low enough to the ground that anyone could have reached it.
A spokesperson from Arby's added:
Overnight, a reader board at an Arby's restaurant on Brooklyn Blvd was compromised, and someone put up a message that was extremely offensive.

The message has since been taken down. We're cooperating with local law enforcement officials and will take appropriate action against those involved.

We apologise to everyone exposed to that message.
HT Daily Mail