Saint Hoax
In 2017, a study was published showing how underrepresented women were in the movie industry.
The research conducted by USC Annenberg's Media, Diversity and Social Change Initiative and published via The Hollywood Reporter showed that 80 per cent of female directors made just one movie each between 2007 and 2016.
The numbers were even less encouraging for women of colour, with their total coming in at just 83.3 per cent. This discouraging trend looks set to continue at least in Hollywood.
As IndieWire report between 2017 and 2018, only 24 films released by major studios will have been directed by women. These include Patty Jenkins' Wonder Woman and the forthcoming A Winkle in Time by Ava DuVernay.
This problem is hardly being ignored by the film industry, as Greta Gerwig's nomination for Best Director at the Oscars for her debut Lady Bird was widely championed as a positive step, despite her being just the fifth woman ever to be nominated for the award.
Box office figures would also indicate that the public has an appetite for female fronted movies as the stats website Box Office Mojo shows that the three highest grossing movies of 2017 were Star Wars: The Last Jedi, Beauty and the Beast and Wonder Woman.
Whether a dramatic change will begin to happen sooner rather than later remains to be seen, but one artist is attempting to highlight the inherent sexism of the movie industry, especially in movie posters.
Artist Saint Hoax has redesigned three movie posters, which could be interpreted as sexist while providing damning stats on female inclusion, or lack thereof, in the industry.
The posters, which revolve around the movies The Graduate, Dirty Grandpa and Death Proof,all feature women in suggestive poses, while statistics on the under-representation of women in the movie business are included around them.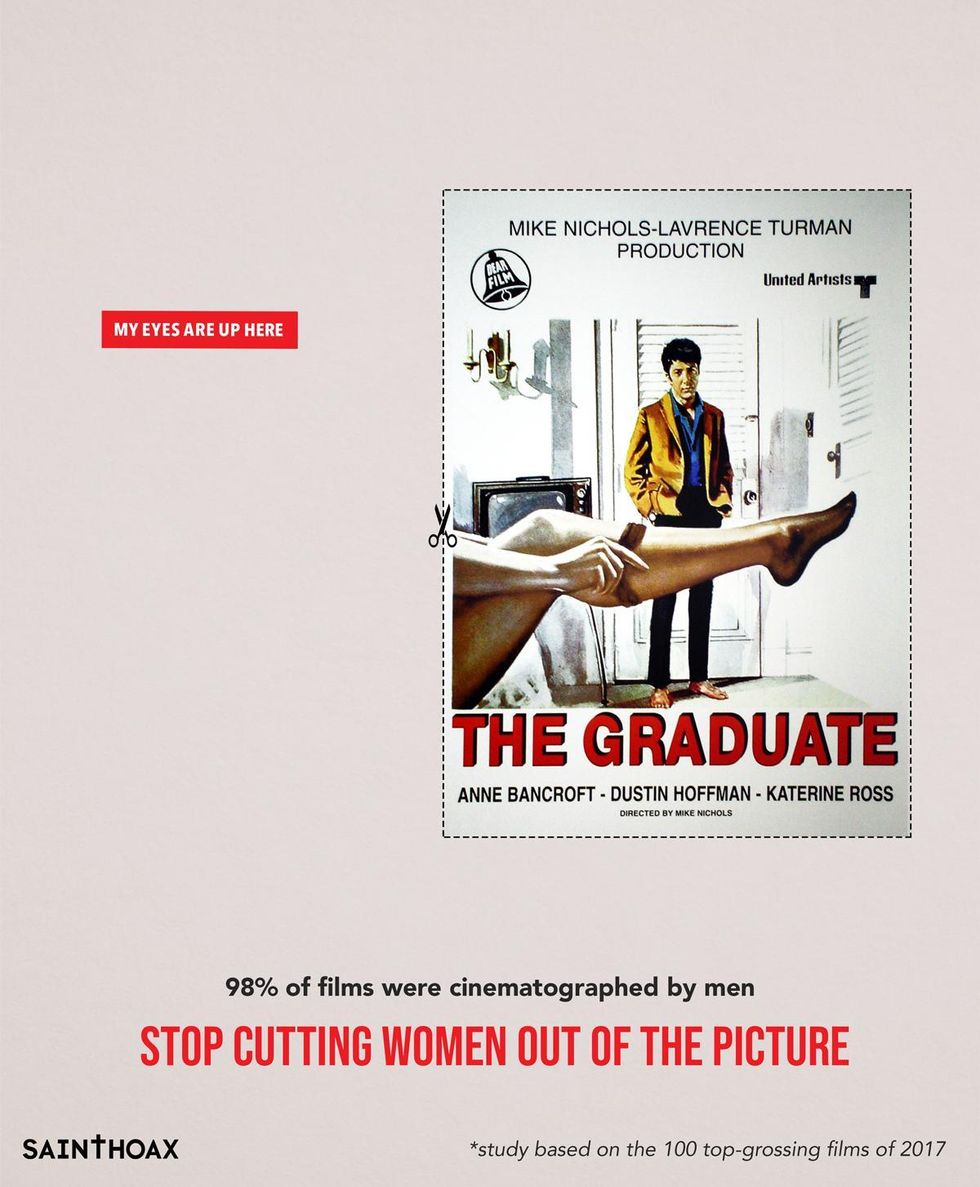 Picture: Saint Hoax
Picture: Saint Hoax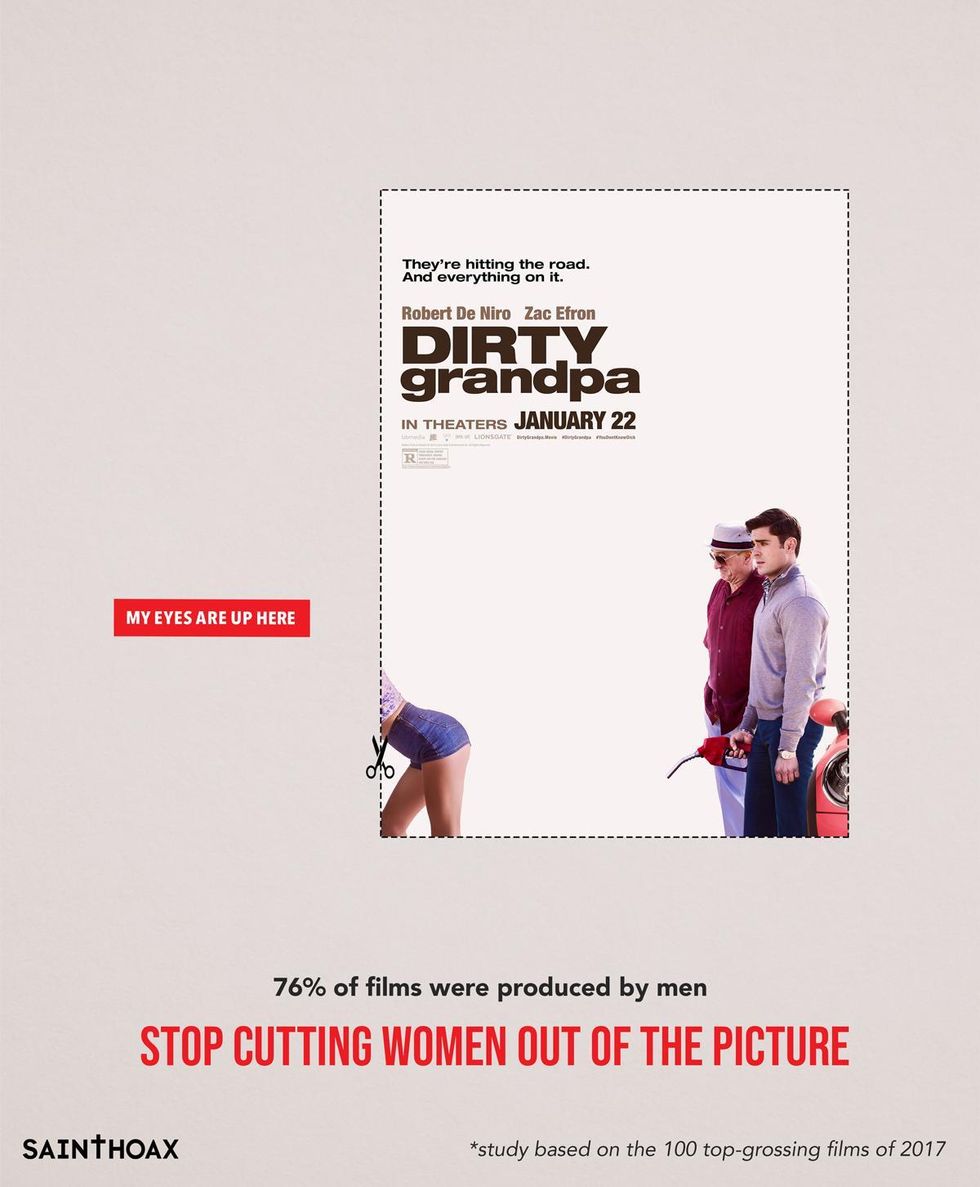 Picture: Saint Hoax
In an email, Saint Hoax told indy100:
Despite the success of female-led movies in 2017 like Wonder Women and Beauty and the Beast, the number of female protagonists dropped since last year.

The number of women working behind-the-scenes also dropped.

As a reaction to these staggering numbers, I designed a series of satirical posters that highlight these studies by pairing them with a selection of sexist movie posters. 
HT Saint Hoax