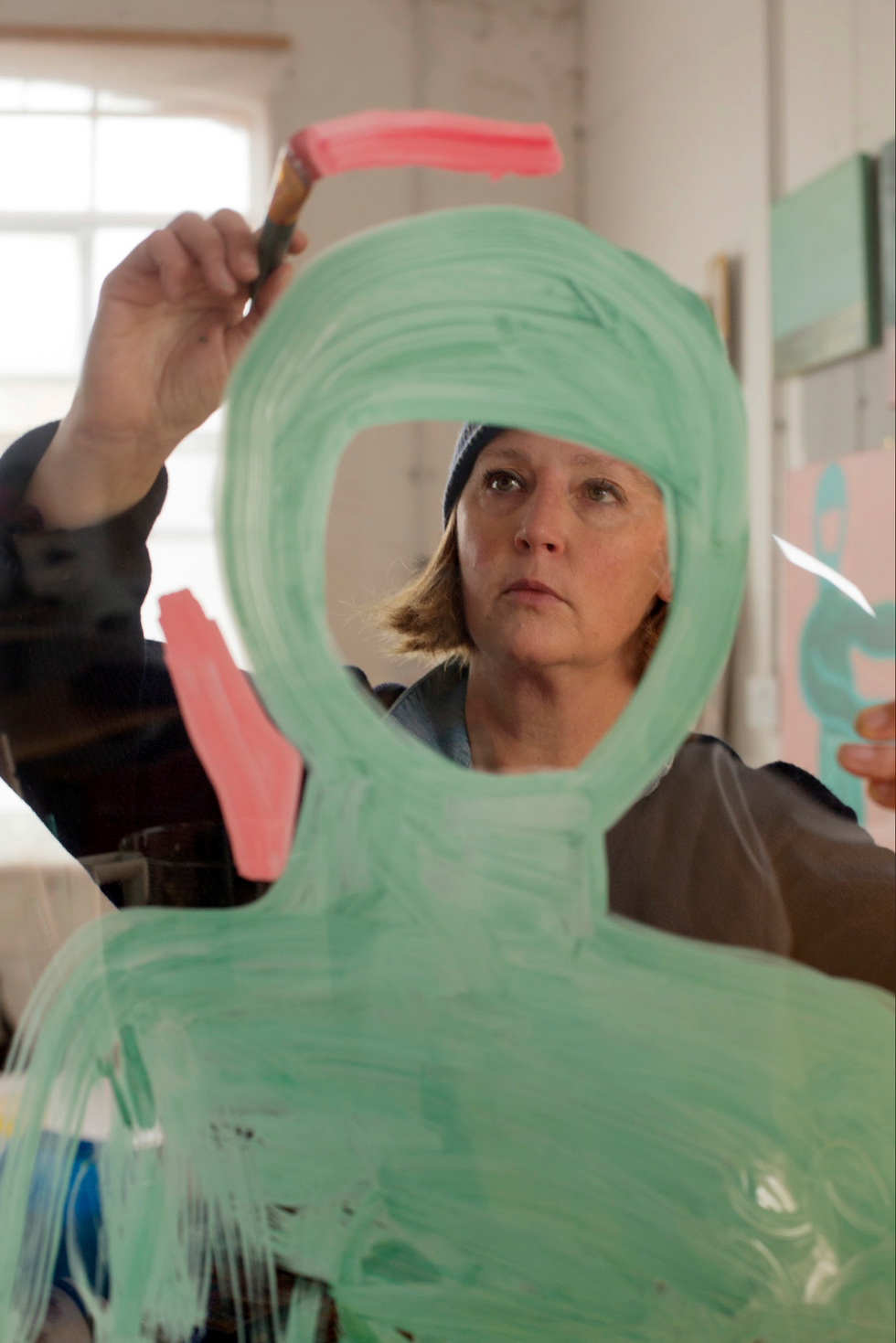 Margo in Margate
An artist who has painted every day for the last nine years for "her sanity" says the endeavour has also helped her to educate her children on "the power of believing and not giving up".
Art teacher Margo McDaid, from Ramsgate in Kent, decided to dedicate herself to painting every single day in 2014 so she could "model to my kids how to live your life".
Her inspiration that "pushed a button inside of me" to start drawing every day for the foreseeable future started when her two-year-old son, James, told her he "needed to paint".
"My youngest child James, he was about two or three, and he said to me, 'Mum, I need to draw, I need to paint' and it sort of pushed a button inside me that went, 'Yeah, I totally get that'," the 54-year-old told the PA news agency.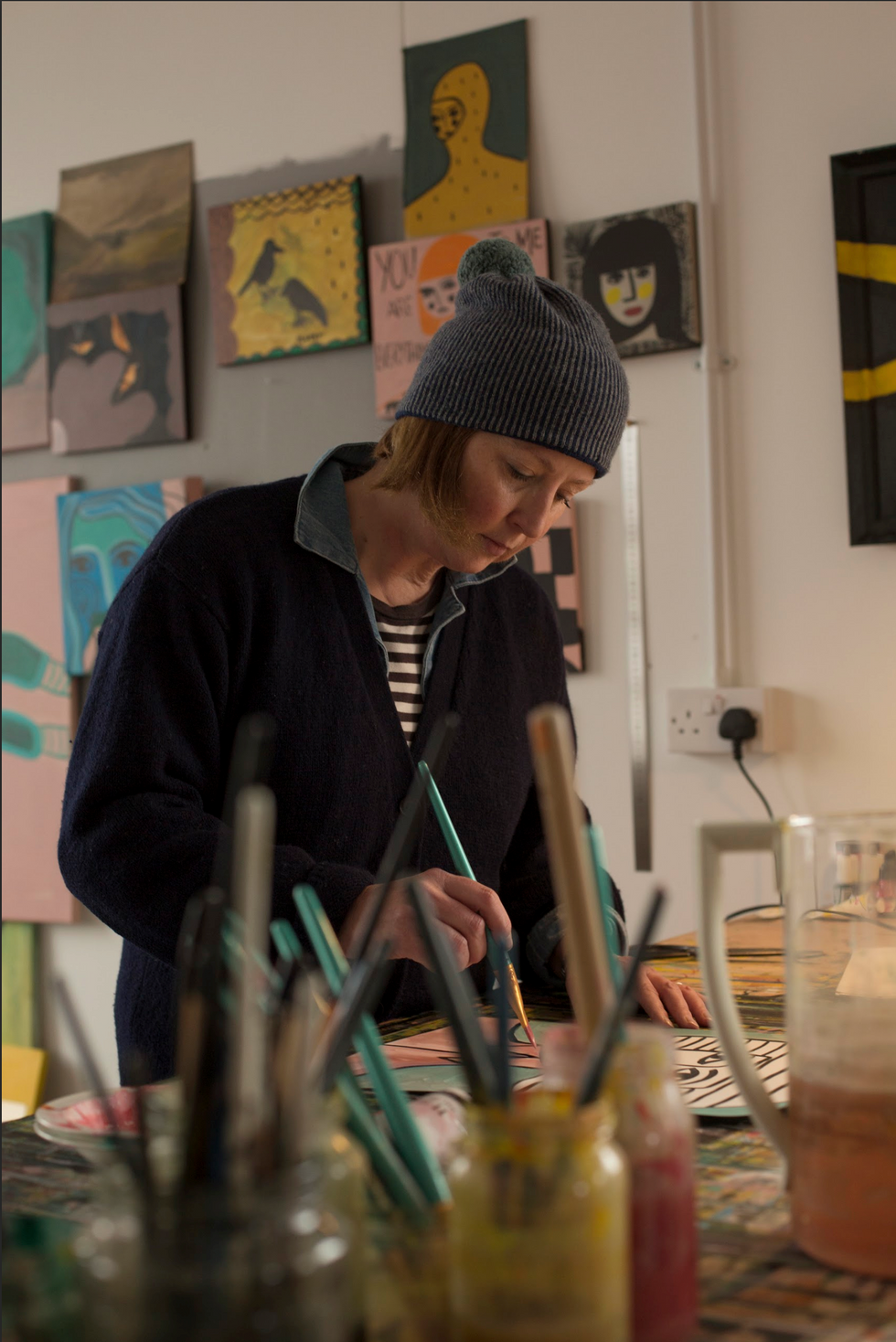 Ms McDaid paints every day 'for my own sanity' and was inspired to pursue the challenge after her son expressed a desire to paint (Margo in Margate)
"I just needed to paint for my sanity."
The artist, who often draws cartoon-style portraits of women using black ink on a bright, colourful backdrop, also said that her tenacity to paint every day will help prove to her two children to pursue their passions.
"I wanted to educate them as much as anything about the power of believing and just not giving up," she explained.
"So many times we've said to our children 'just really put your heart and soul into it' and 'you can do anything' and then we live our lives crushed by just trying to exist, so we don't model that.
"I thought I'm going to model to my kids how to live your life."
Ms McDaid, who always carries a sketchbook with her, said "the last thing before I go to bed at night is I draw a picture" to ensure she commits to her daily challenge.
"A lot of people have diaries and before they go to bed they get out their diary. It's quite a teenage thing, but also, I think quite a long-term thing that we have our little comfort routines, and my comfort routine is that I will sketch and draw," she said.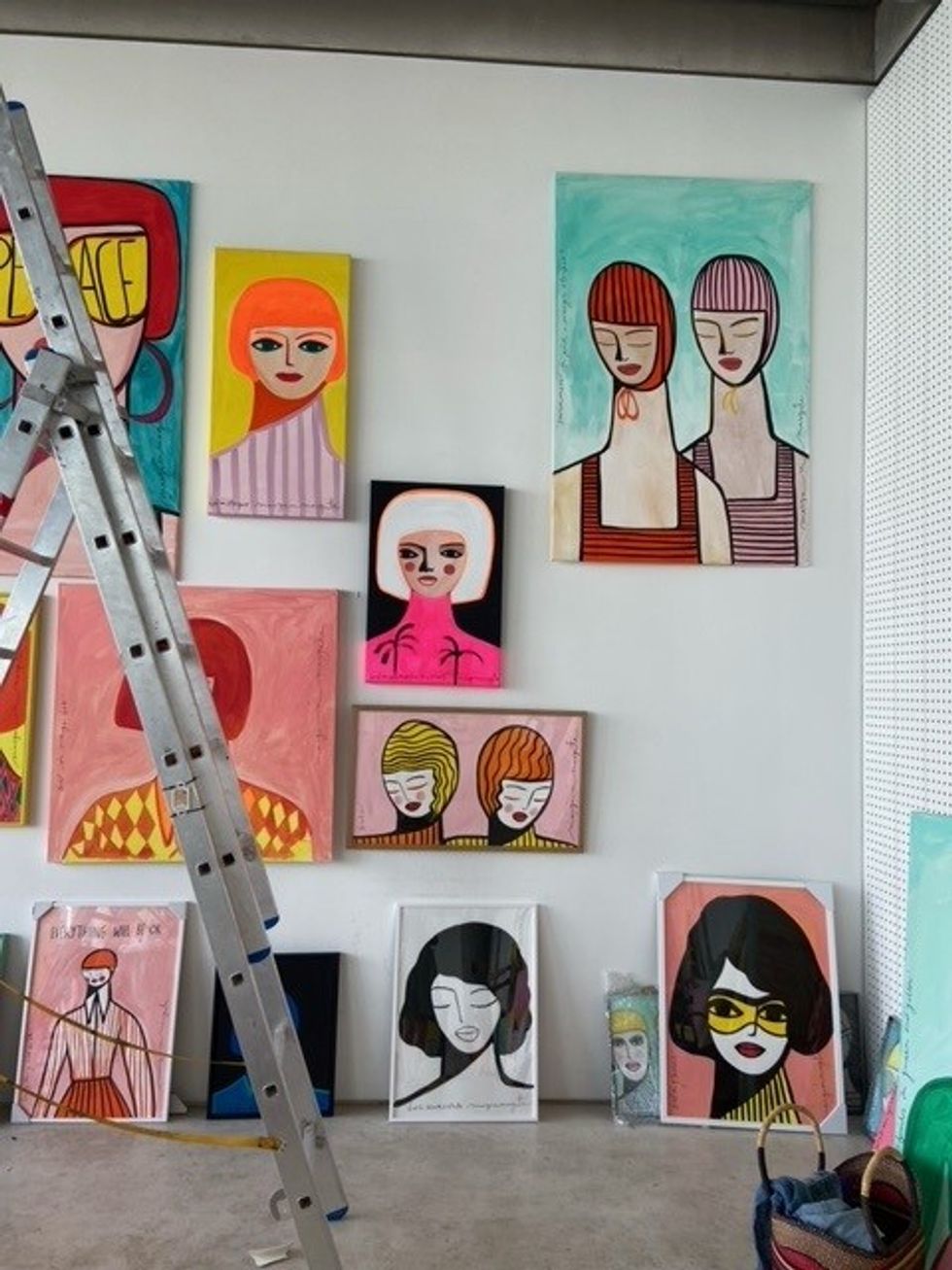 Ms McDaid has set up her art collection in the Turner Contemporary art gallery in Margate, Kent (Margo McDaid)
Her artwork consists of vibrant colours and portraits of women, and says her work is about "not burdening yourself".
"They're really fun, bright, playful. They're nearly always women, there's a few dogs," Ms McDaid said.
"My work really is about loving drawing and not really burdening yourself with expectations of 'it's meant to look like a person'. It's not meant to be a serious portrait. It's a fun portrait."
The artist, who is originally from Northern Ireland and has lived in Kent for 13 years selling her artwork in Margate during that time, said she draws inspiration from her surroundings to create her colourful artwork.
"The East Kent coast is not tropical by any stretch of the imagination… but colours really are so powerful," she explained.
"On that really dull, grey day and you see a little yellow buoy or the orange fishing line, I think the colours really pinging at the seaside has definitely influenced how I use colour."
Ms McDaid starts all of her artwork using Indian ink because of the "way it flows" and added it is "the most beautiful medium". She also uses acrylics and gouache to create strong, vibrant, high-pigmented pieces of art.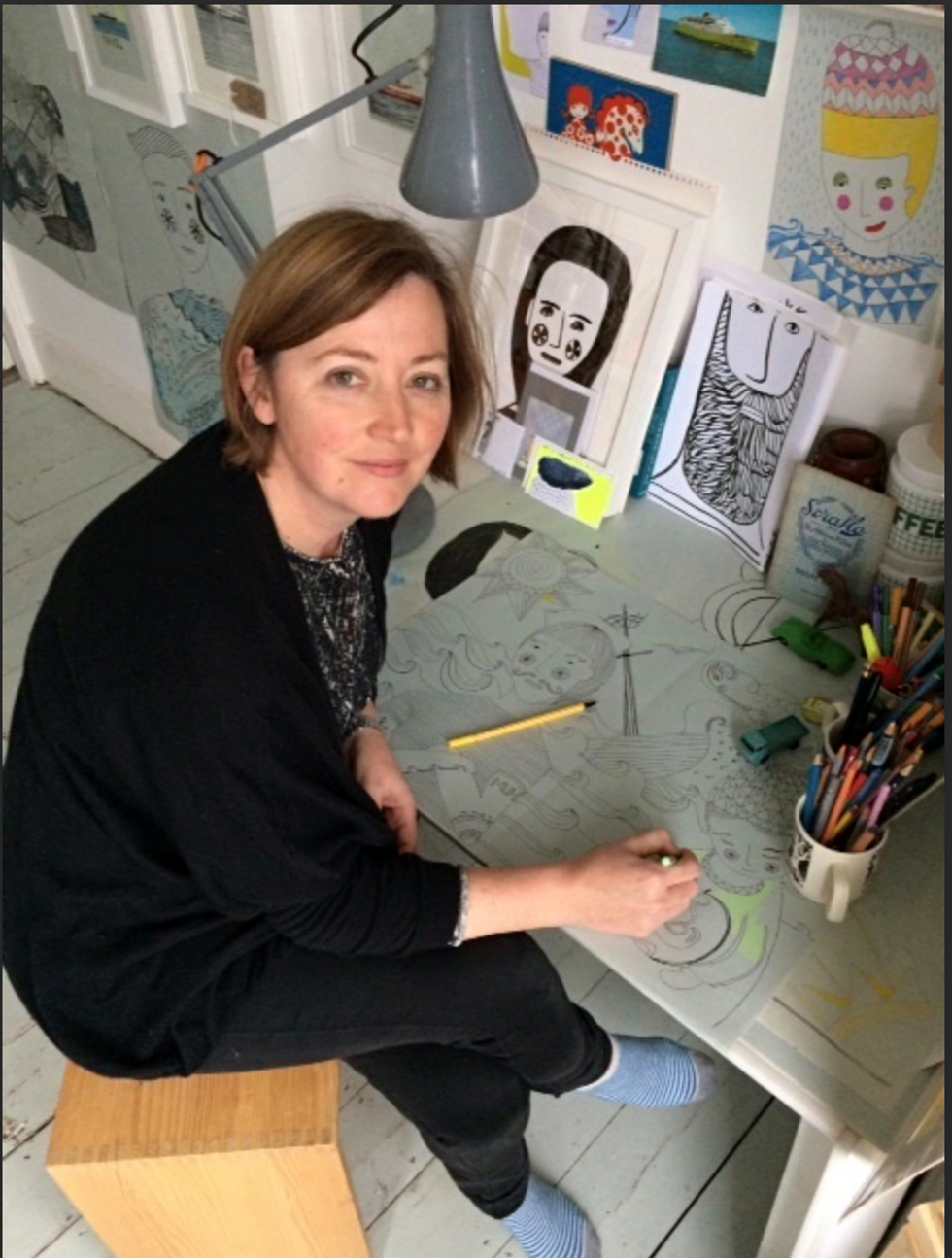 Ms McDaid has been painting since she was a child, but embarked on painting every day in 2014 (Margo in Margate)
On Saturday, the 54-year-old will showcase 300 pieces from her collection, Margo in Margate – her biggest exhibition to date, at the Turner Contemporary art gallery in Margate.
She said that showcasing her work so close to home "all feels really right" and feels she is "being carried away by the artwork" as she exhibits her collection.
"This is the first time I've ever had a chance to spread out over a massive space and get that impact," she said.
"I've been working on [my paintings] non-stop every day for nine years. It feels like a natural progression, it feels almost like I'm being carried away by the artwork.
"I don't feel intimidated by it, I feel really excited by it."