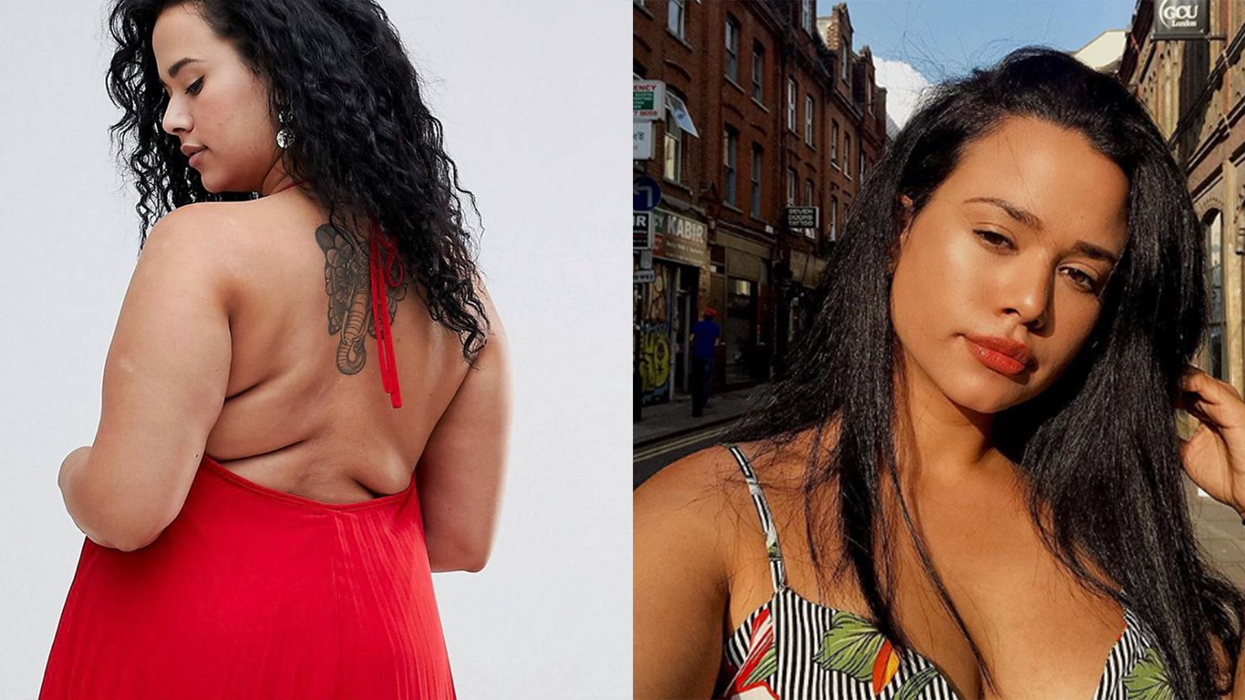 ASOS / lordenzo__ / Instagram
Often, looking at skinny models in fashion magazines and on the TV can make us feel insecure and inadequate.
Now, 19-year-old plus size model Natalia Lorenzo is fighting back with a message of body positivity and self-acceptance.
Lorenzo is Colombian, originally from Miami, and she now lives in London. She was signed by her modelling agency DAS models because of her positive presence on Instagram, where she has 115,000 followers.
In a new advertisement, Lorenzo is seen modelling a backless red dress by Missguided on ASOS's website, and rolls of fat can be seen on her back.
Many have taken to social media to comment on how impressed they are that ASOS hasn't airbrushed them out.
The photograph comes just months after ASOS decided to use a plus size model to advertise one of their bikinis, a move which also saw people hail the brand for promoting diversity in the fashion industry.
She looks so nice that people have been praising her on Twitter, with one fashion blogger commenting:
Look at this gorgeous model with her cute back rolls just out there to show women that their bodies are normal and that real life isn't photoshopped and filtered.
Speaking to The Metro, Natalia commented:
I think it's great. I'm not ashamed of having back rolls, it's actually really normal!

I love that they weren't photoshopped out – it just shows that even as a model I still have "flaws" and things that make me human. 
However, things weren't always plane sailing for Natalia. Before she embraced her curves, she used to suffer from low self esteem, depression, and anxiety, which all stemmed from the fact she didn't accept her body.
I suffered from eating disorders, depression and anxiety growing up due to body image issues.

At a young age I developed self image issues about my body. It later led to depression and anxiety which I suffered from for years.

Recently, I finally broke out of my shell and my face and my body is on a canvas at Art Basel this year. I couldn't be any more proud of myself.
Instead of being held back in life by her own insecurities, she's embracing how she looks, and hoping that it will help other young women do the same.
I decided to not let the way I look or my insecurities hold me back in life anymore. I had missed out on so many good times simply because of my self-perception. I have finally overcome my fears.
You go, girl!