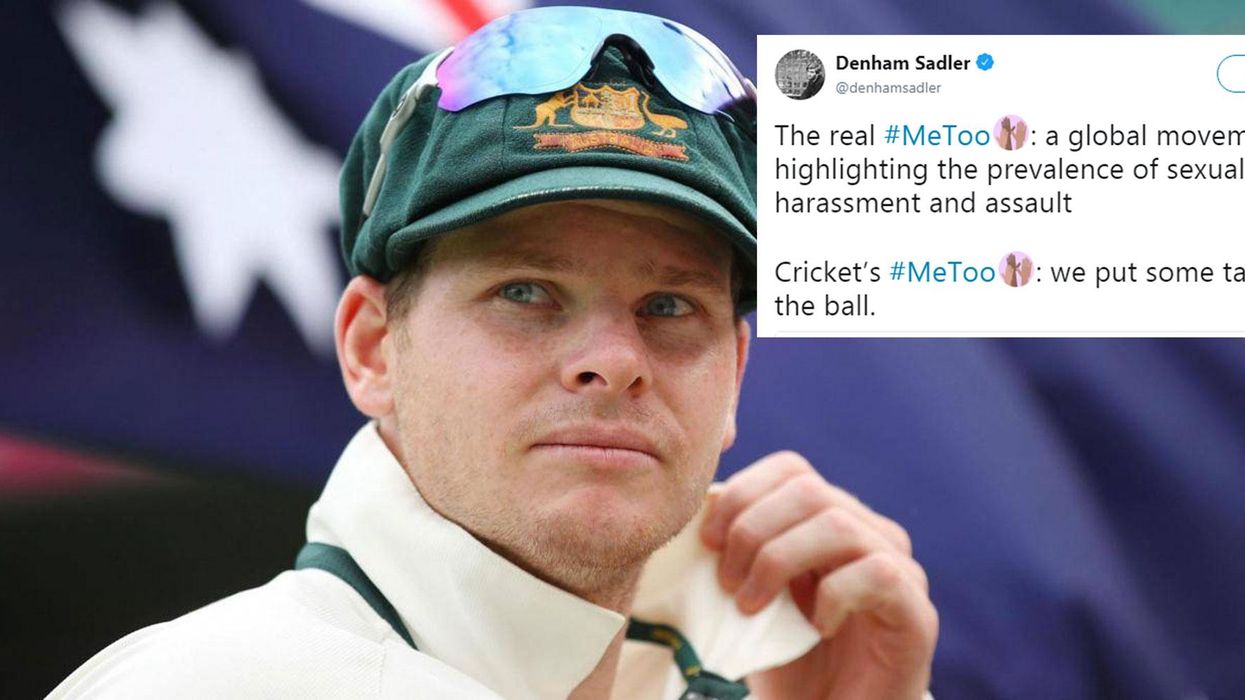 CAMERON SPENCER/GETTY IMAGES
Steve Smith, captain of the Australian cricket team, has admitted to pre-meditated cheating in a game against South Africa, and the resulting fallout has prompted one op-ed to call it cricket's #MeToo moment.
Smith stood down as captain after admitting to trying to change the condition of the cricket ball illegally. His cheat was spotted on TV cameras.
Australian Prime Minister Malcom Turnball called it "completely beyond belief", but a column from journalist Malcom Knox for The Sydney Morning Herald is raising some eyebrows.
He declared:
this is cricket's #MeToo moment
Some people took offence to the comparison between sticking tape on a ball at a cricket match and a global movement to end discrimination and sexual assault.
People insist the two things really aren't comparable.
In fact, comparing them, they argue, simply confirms the need for #MeToo in the first place