Picture: KSHB/screengrab
In 1996 Ricky Kidd was arrested and convicted of the double-homicide of George Bryant and Oscar Bridges and sentenced to life without parole.
However a new campaign by a former Jackson County prosecutor and Kansas City Police Commissioner argues that Kidd is innocent of both crimes.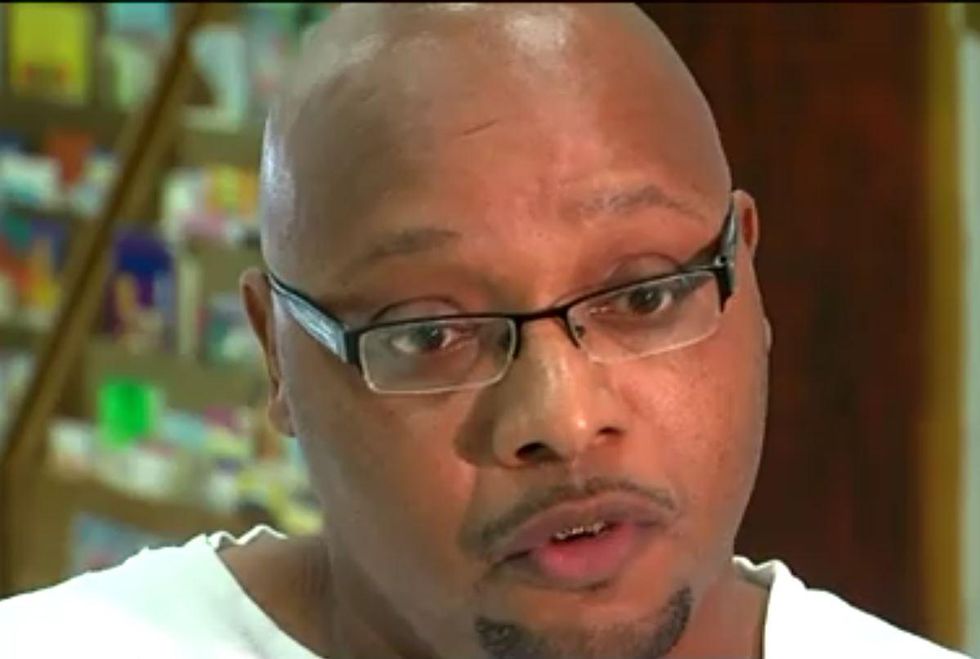 Picture: KSHB: screengrab
After looking into the 20-year case, Alvin Brooks, the police commissioner told KSHB:
It was not Ricky Kidd. It was another person, but they did look a little alike.
Former prosecutor Cindy Dodge, who is representing Kidd free of charge, is in agreement:
Ricky didn't commit these murders. He is innocent. There's no question in my mind. I wouldn't be working on this and spending hundreds of hours of free time.
The Midwest Innocence Project - which specialises in providing aid and council to those who have allegedly been wrongfully incarcerated, have also taken on his case.
According to Kidd, he had been applying for a gun permit at Jackson County Sheriff's Department on the day the murder occurred.
Kidd claims there's no physical evidence against him, the state witness changed their story and he had an alibi which his public defender failed to investigate.
You just keep hoping that somebody somewhere along the chain of authority would do the right thing.
The current prosecutor wouldn't speak to KSHB, and the Missouri Attorney General's office referred to its court filing, which states that Kidd missed his window of opportunity to appeal. He can only present newly discovered evidence.