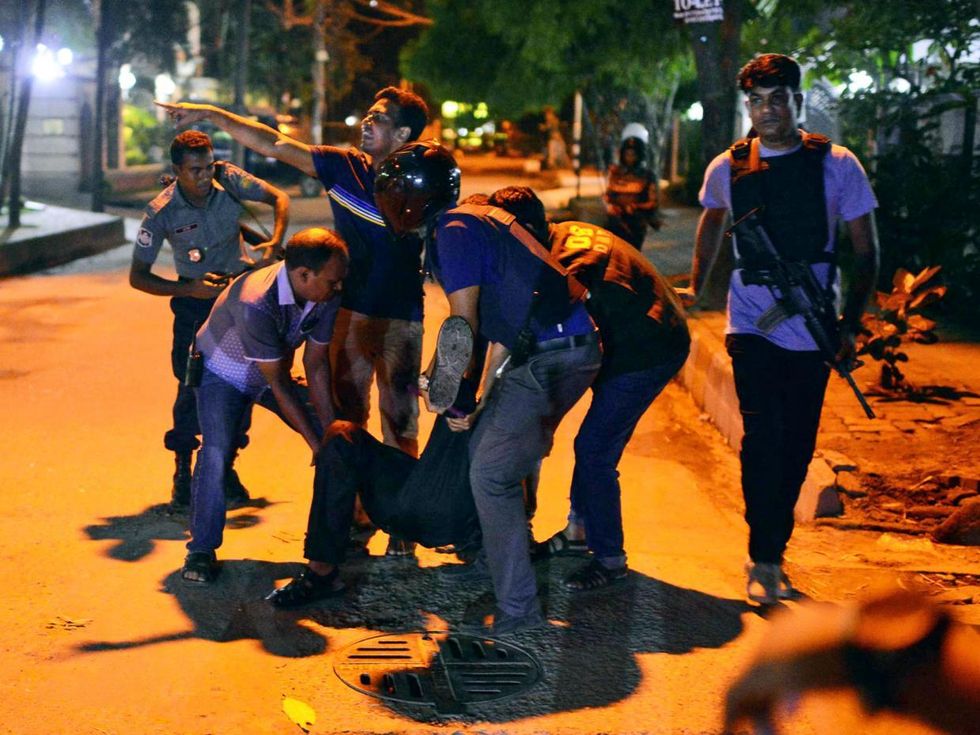 On Friday 20 hostages and two police officers were murdered following a bloody 11-hour siege on a cafe in Dhaka, Bangladesh.
The hostages who died had reasons to be in the developing South Asian nation. They were construction consultants from Japan, working on a Japanese government-funded infrastructure project. They were Italian businesspeople in textiles, a major industry in a country that is a center for low-cost production. They were two students from an American university who had ties to Bangladesh.
Isis has claimed responsibility for the atrocity but Speaking on Saturday, Bangladesh Prime Minister Sheikh Hasina refused to link their terrorism to Islam. "What kind of Muslims are these who kill others during Ramdan," she said.
It was an extremely heinous act. What kind of Muslims are these people? They don't have any religion, their only religion is terrorism.

People must resist these terrorists. My government is determined to root out terrorism and militancy from Bangladesh.
More: Isis in five charts
More: Isis gunmen kill at least 22 people in hostage crisis at Dhaka restaurant