Chris Jackson/Getty Images for I/PA Wire/PA Images
It's only been nine months since Barack Obama and Joe Biden left the White House but it feels like an eternity.
The former President and Vice President were the best of friends during their time in Washington DC and are sorely missed by many of their fans.
Thankfully we were treated to a small reunion of sorts when the duo both attended the Invictus Games in Toronto to watch the USA face France in wheelchair basketball.
To make matters even better, Prince Harry, who has had quite the week at the games, was also along for the ride.
Picture: Getty Images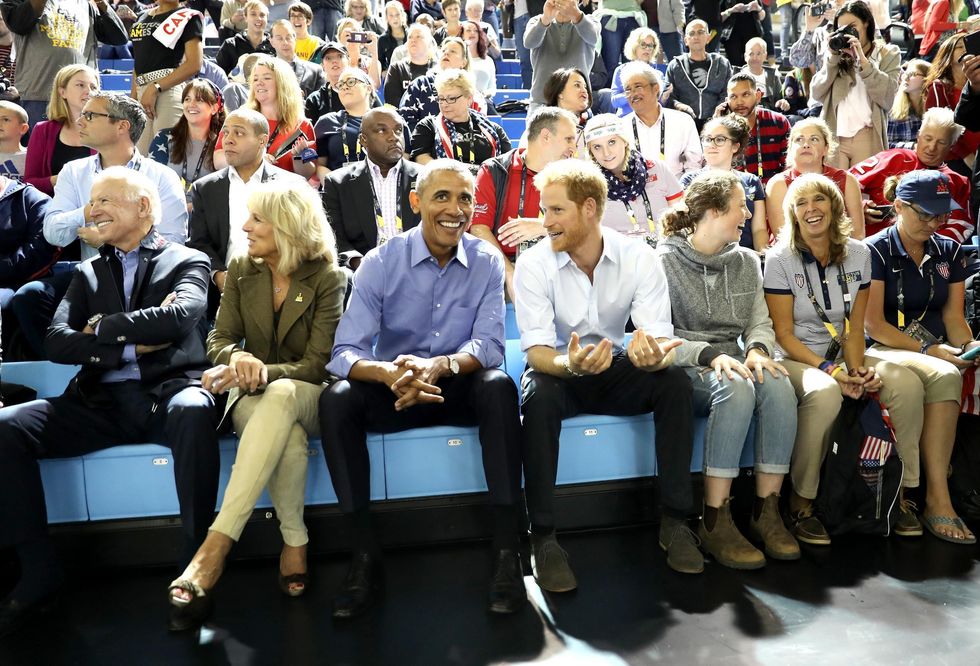 Picture: Getty Images for the Invictus Games Foundation
Picture: Getty Images for the Invictus Games Foundation
Obama posted this great tribute to the athletes on Twitter and even found time to give a shout out to his best buddy.
News of this reunion soon spread to Twitter and people got very excited, with a hint of melancholy.
Seeing the images has caused us to be all nostalgic about the past, so for old times' sake here are some of the greatest Obama and Joe Biden memes.
There were even a few new memes.
We sincerely hope that it isn't another nine months before these two get back together again.