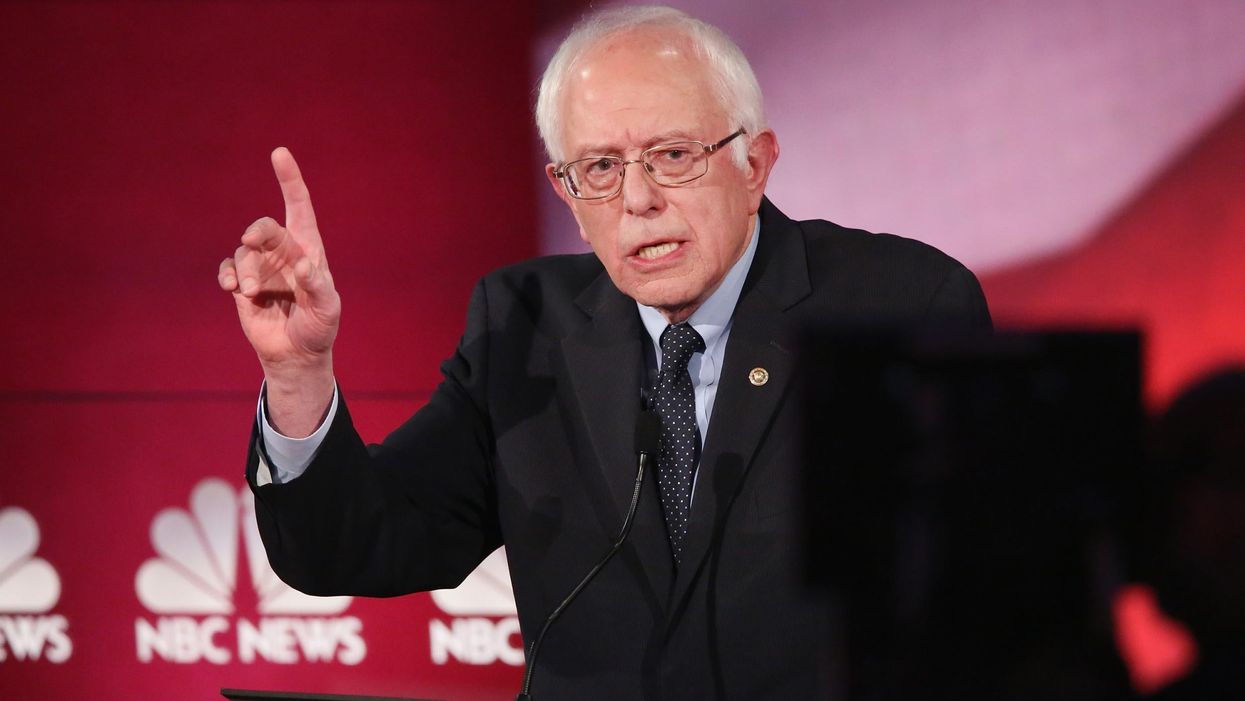 Getty Images
Bernie Sanders just denounced a big pharmaceutical company for its "greed" - and caused it to lose nearly $400m (£328m) in a day.
This tweet was posted on the Vermont senator's official Twitter account on Friday afternoon, to his 2.6 million followers.
Drug corporations' greed is unbelievable. Ariad has raised the price of a leukemia drug to almost $199,000 a year. https://t.co/EB4nEPxP2G

— Bernie Sanders (@Bernie Sanders) 1476463168
He didn't even need all 140 characters to do it. In fact, it was these five words that arguably caused all the damage.
Drug corporations' greed is unbelievable.
His tweet linked to StatNews (although the story was first reported by the Street), which reports that Ariad Pharmaceuticals Inc has raised the price of its leukaemia drug to $16,000 (£13,125) for a 30-day supply: almost $199k (£163k) a year.
The drug is Iclusig, which treats rare, advanced forms of leukaemia. The Massachusetts-based company, which is trying to turn sales around under a new chief executive officer, has raised the price of the drug four times this year - with a cumulative increase of almost 30%.
The stock of the pharmaceutical company crashed shortly after the tweet, losing 15 per cent of its value, or $387m (£317m).
According toBloomberg, this was the biggest one-day decline in over a year.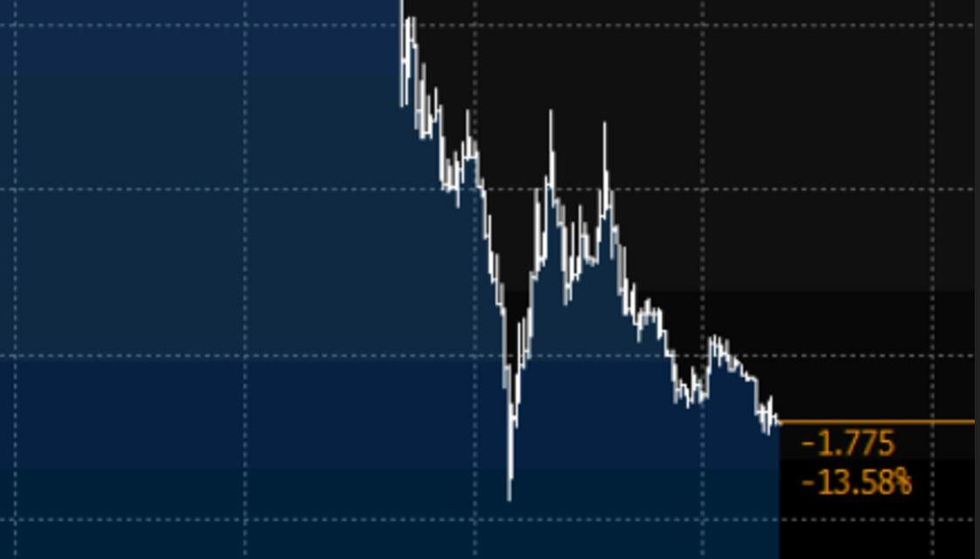 Picture: Bloomberg
In a statement to StatNews, an Ariad spokeswoman said the company assesses price based on "a range of factors, including efforts to make sure that pricing appropriately reflects the benefit the therapy delivers to patients and to the healthcare system."
We have substantial clinical data highlighting the benefits of Iclusig, which addresses an area of high unmet medical need in an ultra-orphan patient population of around 1,000 to 2,000 patients per year. We believe that our pricing actions also consistently reflect our significant investment in R&D and our ongoing commitment to the patient population we serve through our medicines.
Feel the Bern.