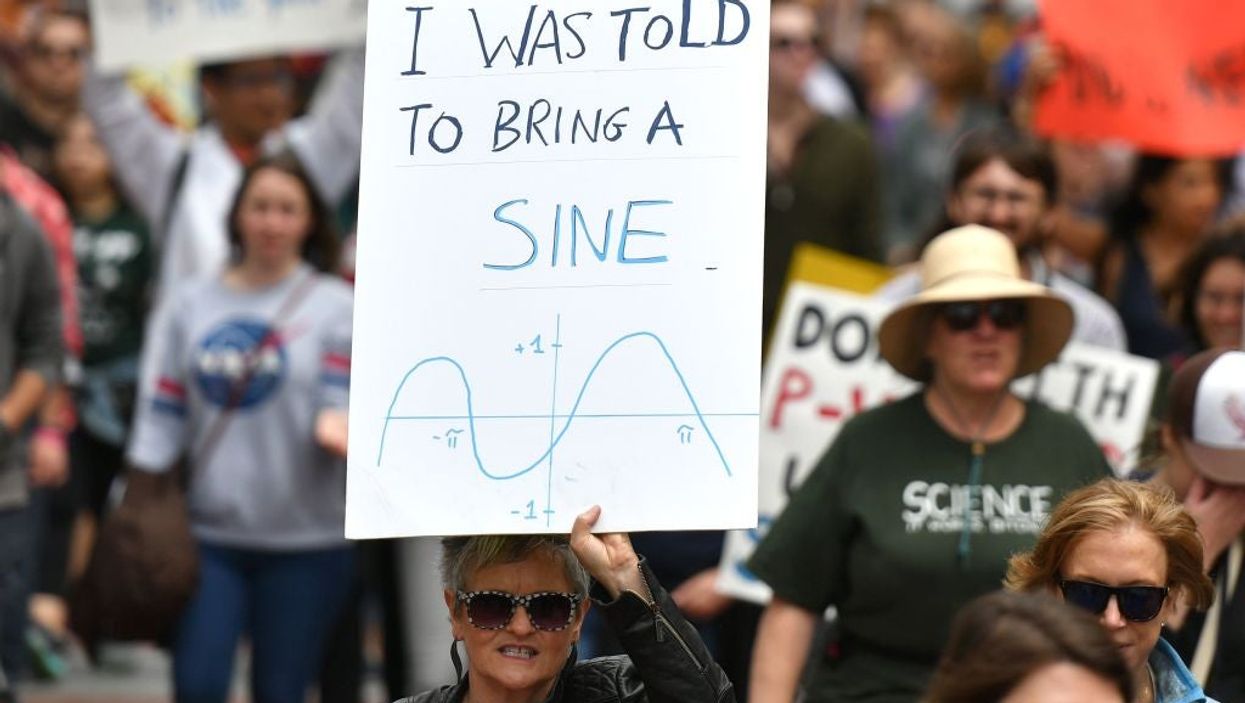 JOSH EDELSON/AFP/Getty Images
On Saturday millions of people around the world participated in localised marches 'for science'.
This may seem an odd abstract concept to march in favour of, and many would usually agree.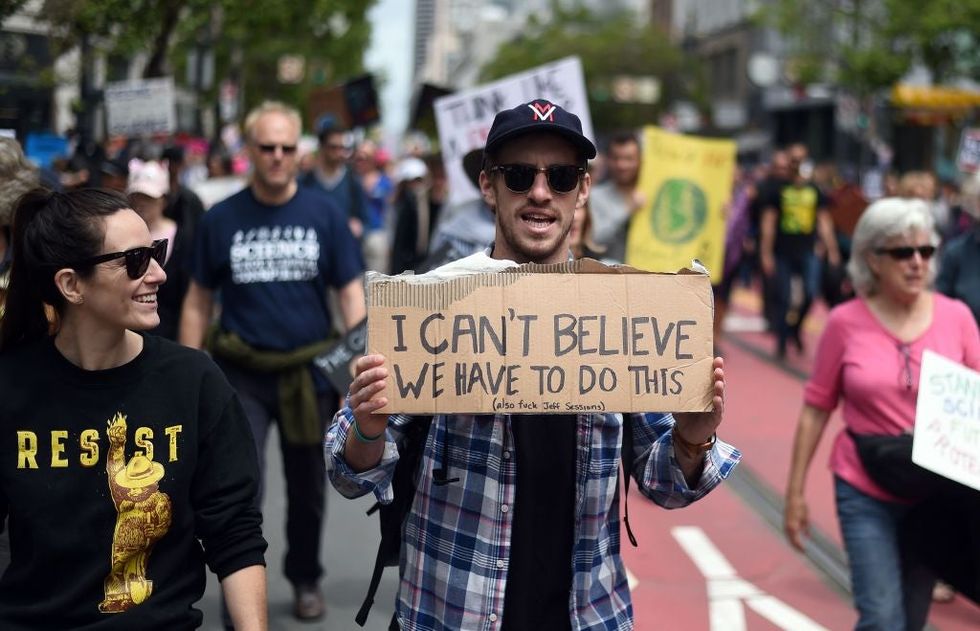 March for Science, San Fransisco, California.
Current events have escalated fears in the scientific community that a quasi-Spanish Inquisition is on the rise around the world, suppressing independent thought for political purposes.
Scientists cite the Trump administration's censorship of environmental scientists, and British comrades fear that Brexit will cut the UK off from Europe's scientific collaborations.
In addition to serious signs about the importance of science, here are the ones that tickled indy100.
Topical
From around the globe
Simple, but effective.