Bill Cosby is facing sentencing for sexual assault – and he could be the first US celebrity to be sentenced to prison in the #MeToo era.
Cosby was convicted in April for three felony accounts for drugging and sexually assaulting Andrea Constand in his home in 2004, and sentencing starts Monday in Philadelphia.
Each count carries 22 months to ten years prison time, though it isn't clear how it will go.
Professor Levenson, from Loyola Law School, told NBC News:
I still think that an elder defendant will argue that given his age, he should be allowed to stay out on appeal. However, I don't think that it is at all a certainty. Although Cosby is not a flight risk, he doesn't seem to have any clear winners for his appeal.
Some 60 women have come forward with accusations of sexual misconduct against the 81-year-old comedian.
Constant said:
I forgave Bill Cosby for what he did to me. If I did not forgive him, I wouldn't have peace.
Speaking of the decision to come forward, she said she considers herself part of the #MeToo movement and hopes that, in coming forward with her experiences, it will help others to do the same.
If convicted to prison, Cosby will be the first since the movement levelled Hollywood's dark underbelly to rubble.
Other Bill Cosby accusers are hoping he will spend time in prison.
Lise-Lotte Lublin and Chelan Lasha, who both accused the comedian of sexual assault decades ago, are hoping to read victim impact statements before him.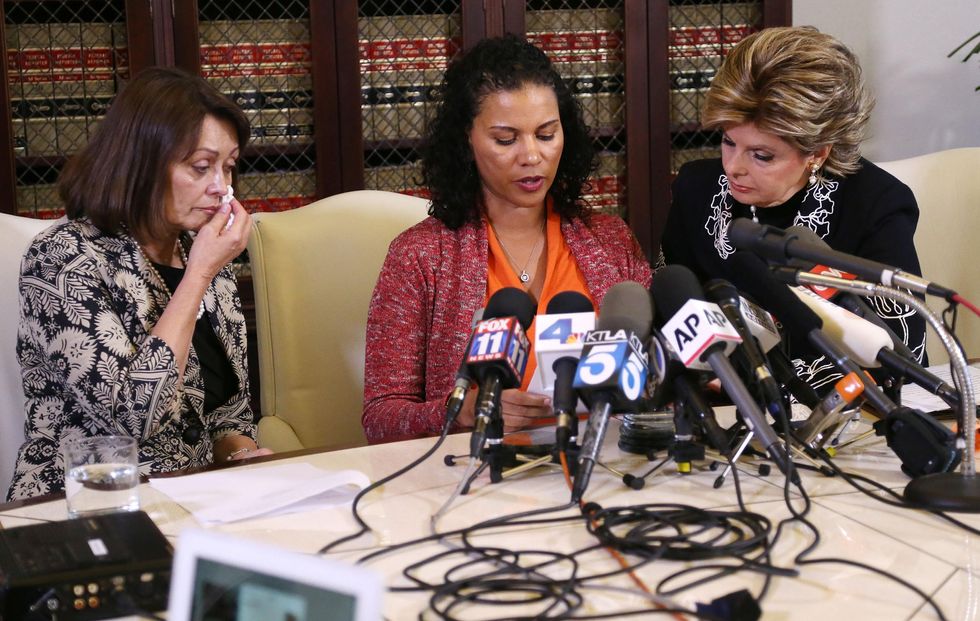 L-R) Linda Brown and Lise-Lotte Lublin, two alleged victims of Bill Cosby, speak during a news conference with attorney Gloria Allred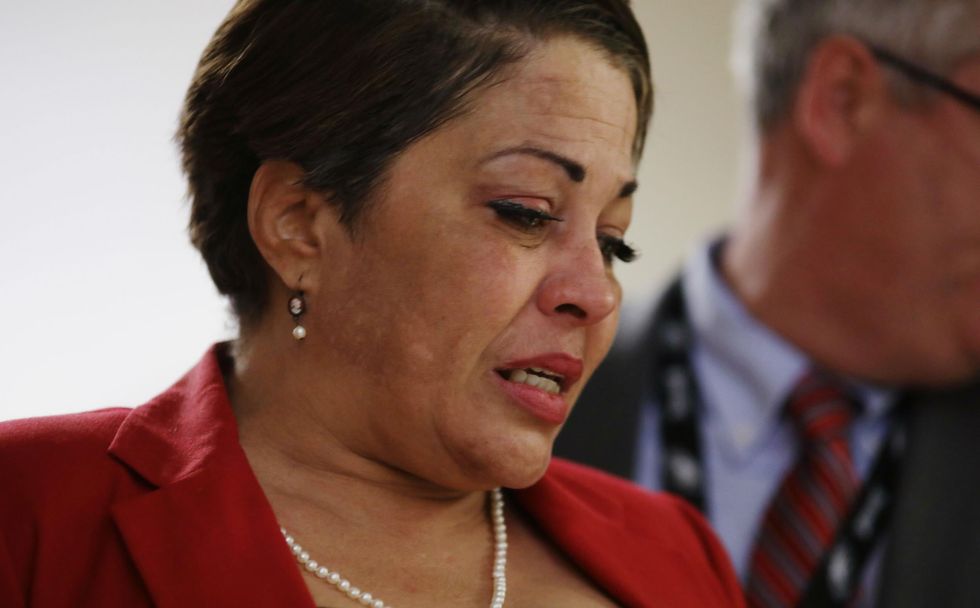 Chelan Lasha weeps at court
Lublin, who accused him of sexually assaulting her when she was 23, in 1989 told AP:
I really think it's important that he spend some time behind bars. At some point, he should acknowledge what he's done, and do the time for the crime.
Lasha accused the comedian of touching her breast and running himself against her leg. She said:
He ruined my life at 17 years old. I have nightmares about it this very day, and I want them to go away, just like him.
Cosby will be in court for a two-day sentencing hearing that begins on Moday. Judge Steven O'Neill will take the lead at the Montgomery county courthouse in Norriston.
At his initial trial, five women aside from Constand testified that he had assaulted them.
The entertainer has been on house arrest since his conviction.