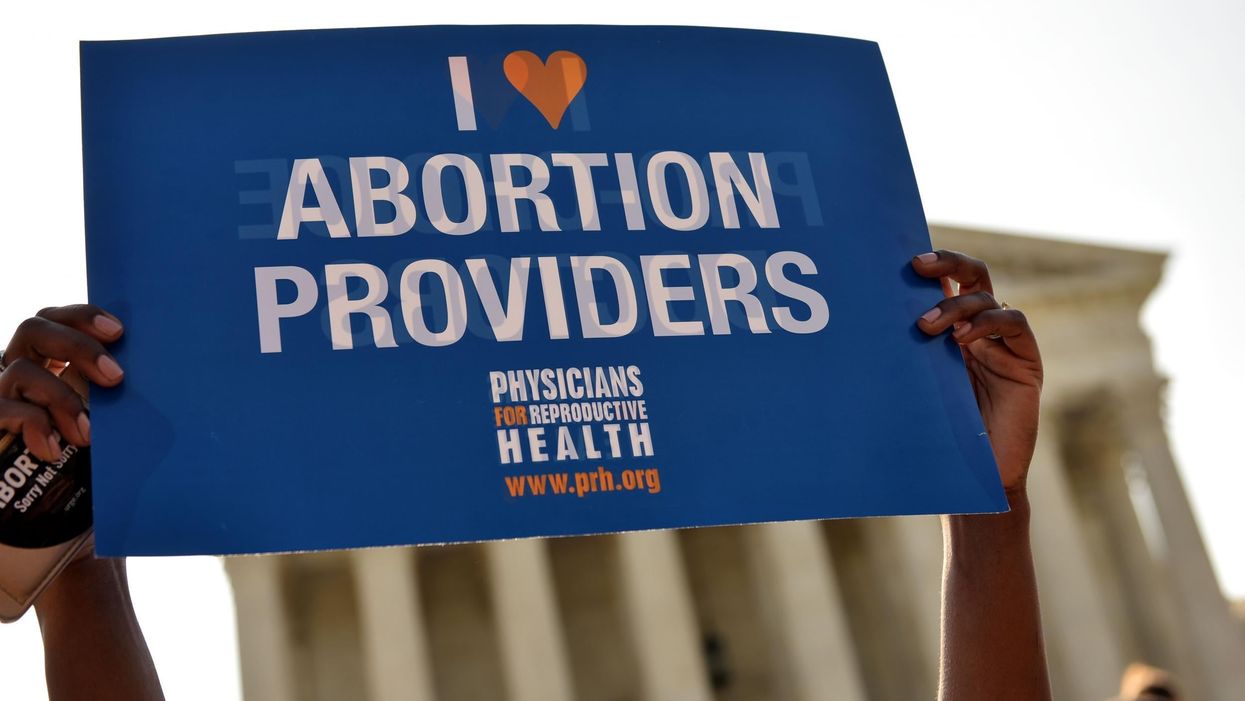 AFP / Getty Images / Mandel Ngan
A proposal requiring women to get written permission for an abortion from the biological father has just passed its first hurdle in Oklahoma, and is likely to face a full vote later this year.
The bill, which passed its hearing on Valentine's Day, will also allow the biological father to demand a paternity test.
But don't worry – the Oklahoma House bill 1441 states that this won't apply if the father is deceased. Although, you'll still need to prove that. It does also make exceptions for women who have been the victim of rape or incest.
State Rep Justin Humphrey, who wrote the legislation, has caused anger when defending it. He told The Intercept:
I understand that [women] feel like that is their body. I feel like it is a separate—what I call them is, is you're a "host." And you know when you enter into a relationship you're going to be that host and so, you know, if you pre-know that then take all precautions and don't get pregnant.
Oklahoma already has some of the strictest abortion laws in the country, including mandated counselling on the much contested link between abortion and breast cancer and ability of the foetus to feel pain.