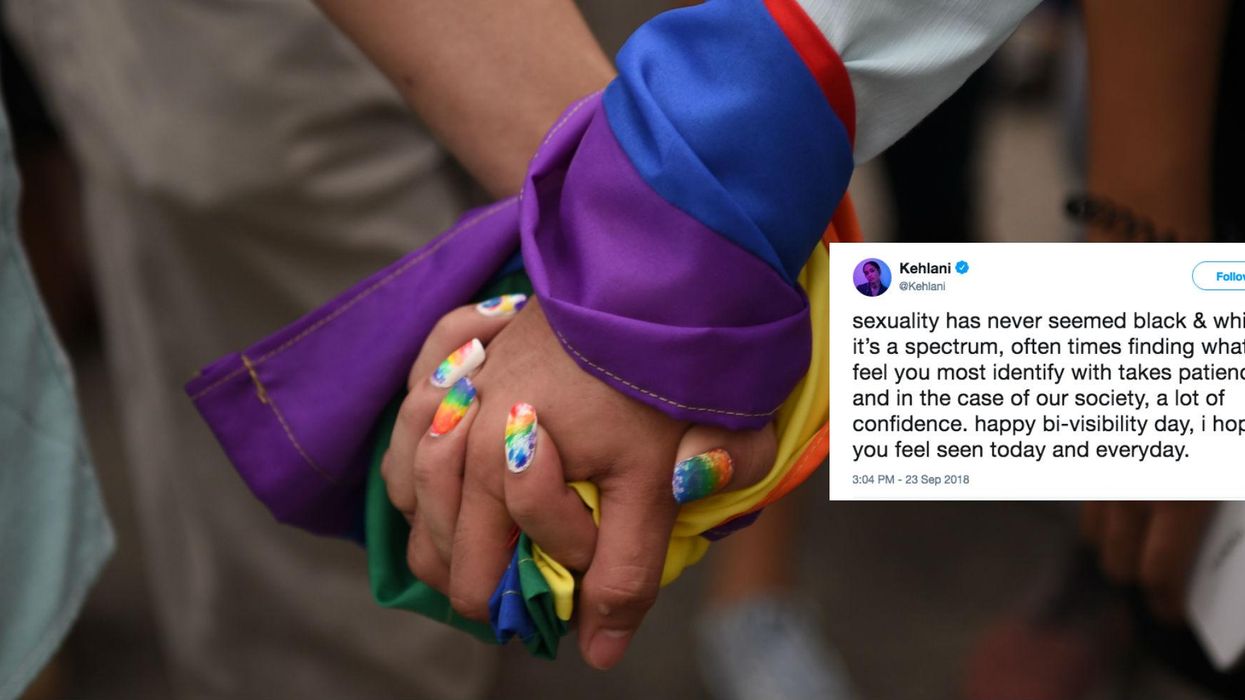 LGBT+ communities around the world may be more visible than ever, but there are still people whose stories are being erased.
The erasure of bisexuality in particular is still prevalent, despite the best efforts of stars like Cynthia Nixon and Desiree Akhavan to spark honest, nuanced conversations around identity.
This is important, as there are still several myths which need to be clarified.
Luckily Twitter users took it upon themselves to do so today in honour of Bisexual Visibility Day, an annual celebration dating back to 1999 which showcases the stories that we don't often see represented within LGBT+ experiences in mainstream media.
Some famous faces took the chance to open up and highlight that sexuality isn't as fluid or as straightforward as we think it is – a statement echoed in statistics which show that less of us than ever before now identify as 'straight'.
Other social media users chose to dispel the myth that bisexuality is a choice, or a symptom of 'greed'.
Others made statements against bisexual erasure, as well as reinforcing the fact that bisexuality more generally is valid.
Some pointed out that you can be bisexual and asexual, and that these overlapping categories don't make you any less worthy of visibility.
And, because this is the internet, some people just made jokes.
Basically, bisexuals exist and they deserve your respect.
Happy #BiVisibilityDay!