Black Friday, a sort of 'The Purge' for all your Christmas hate, is upon us once again.
America and her mother country Great Britain have much in common. A shared language, a shared love of the Royal Family, and of course, a shared festival of shopping every winter.
The low point for human decency in the face of absolute bargains was 2015.
In America that year (shown above) it got physical, real fast.
The concept of 'Black Friday' was only imported to the UK in 2010, by online sellers Amazon, but massive sales have become the norm for most large companies.
Of course Britain is not above a little retail mania. The most significant item taken during the London riots of 2011 was a bag of Tesco value basmati rice.
If 2015 was a look into the bleakness of the American soul, Black Friday 2016 appeared to show they had taken some lessons from their cousins across the pond.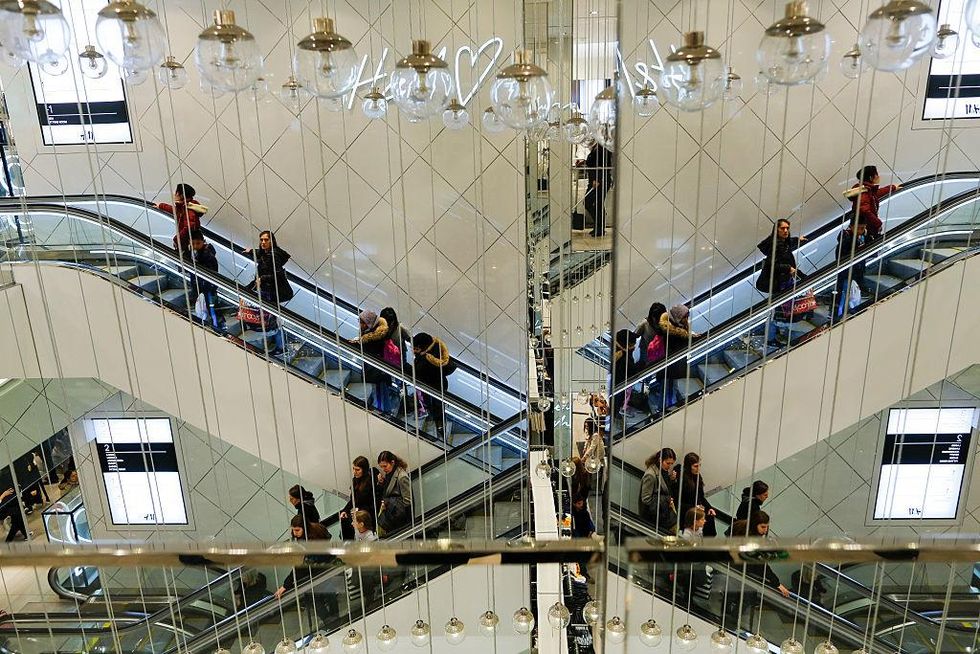 Shoppers ride the escalator inside an H&M retail store during Black Friday events on November 25, 2016 in New York City.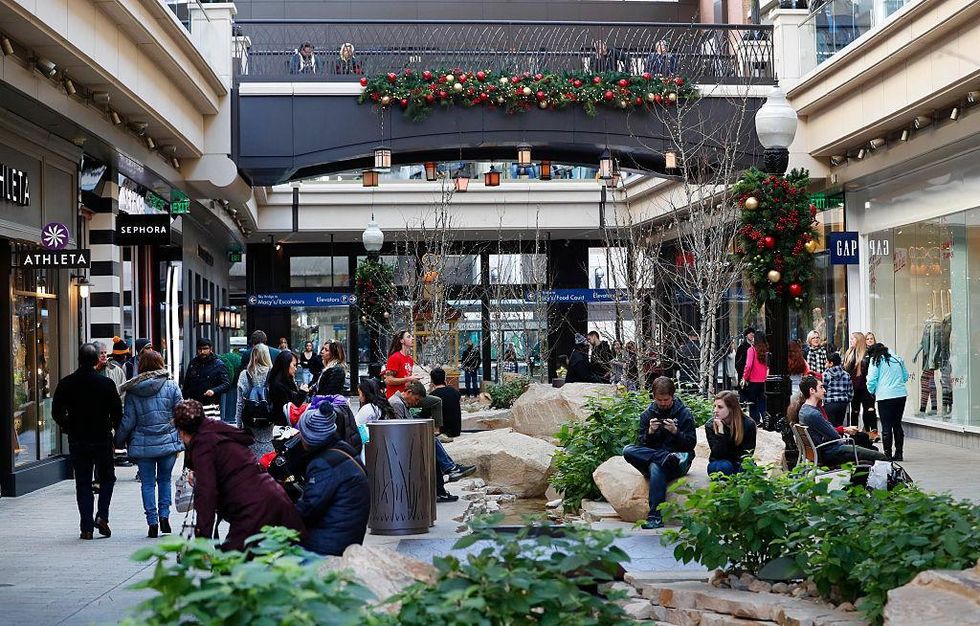 Shoppers walk through the City Creek Center looking for 'Black Friday' deals on November 25, 2016 in Salt Lake City, Utah.
Police, ready with riot gear were left looking rather ridiculous as shoppers casually browsed.
The main police action that day in America was at an Anti-Black Friday protest held in Chicago.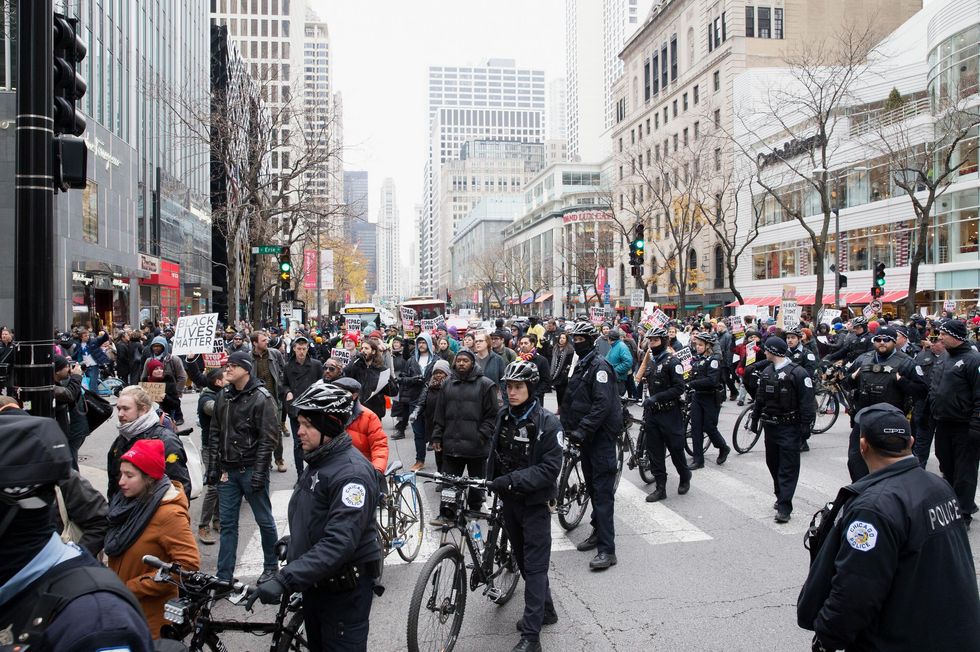 Chicago Police work to control about 400 anti-Black Friday protesters on Michigan Avenue on November 25, 2016 in Chicago, Illinois.
Perhaps the horrors of the preceding year forced many shoppers to find their Black Friday deals online.
According to Forbes it was anticipated that 137.4 million Americans shopped online over the Thanksgiving-Black Friday weekend..
In the UK last year, the Argos website alone had over 500,000 customers in the first hour Black Friday, according to the company's chief executive John Rogers.
Here's to giving thanks for 2017 being just as wholesome.