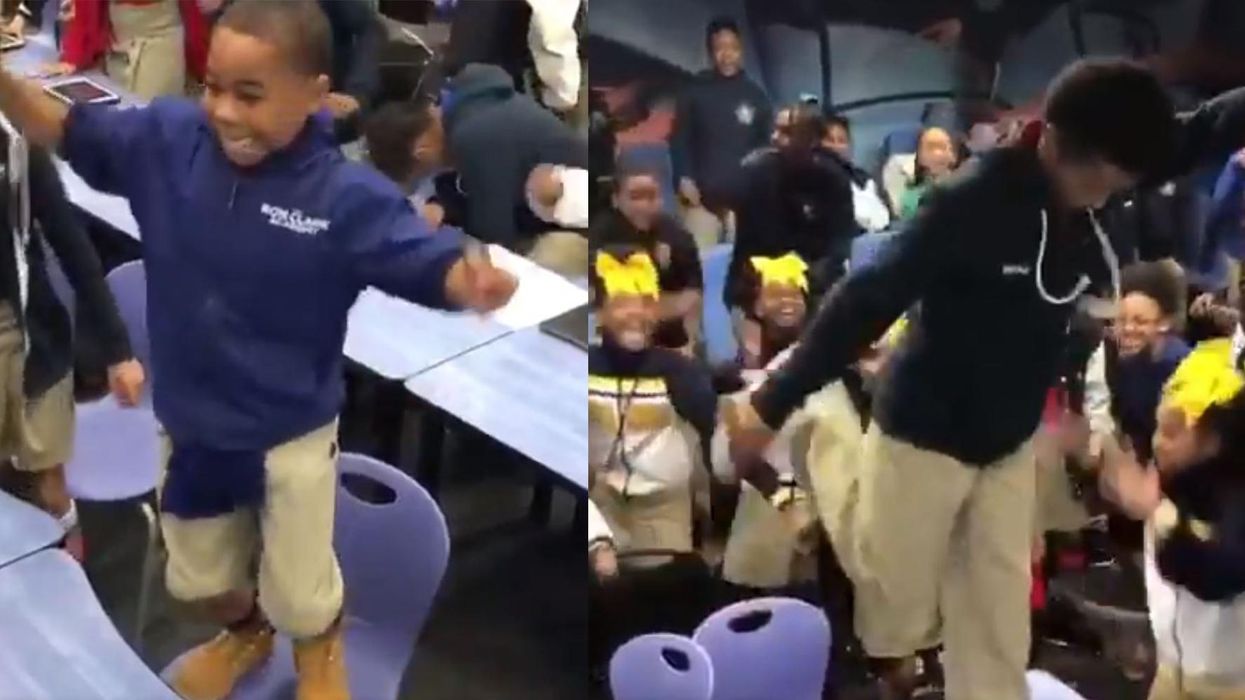 Wade King/ Twitter
Unless you've been living under a rock for the past few months you will be aware that a little movie called Black Panther is coming out soon.
The latest Marvel movie focuses on the story of T'Challa, the king of a fictional African nation called Wakanda, the most advanced country in the Marvel universe.
The movie, which has already broken box office records and assembled a stunningly talented cast, is the first major superhero movie to focus on black culture and African heritage.
Needless to say, there is a lot of buzz and excitement surrounding the release of the movie later this month, but we doubt anyone was excited as these kids at Ron Clark Academy in Atlanta.
After being told that they were going to see the movie, following a day of cultural classes at school, the children broke into song and dance and to be honest we wish we could go to that school.
The students just found out we are all going to see BLACK PANTHER! We will have a day of cultural classes, African… https://t.co/guN7N8ye3A

— Wade King (@Wade King) 1517600308
The video was shared by the schools Director of Curriculum and Instruction Wade King and it quickly went viral.
An alternative view of the moment was also shared by Ron Clark, the founder of the academy.
The moment all of our students found out we are all going to see #blackpanther together! https://t.co/Fc8Ohuro4X

— Ron Clark (@Ron Clark) 1517595658
Even the Black Panther himself, actor Chadwick Boseman retweeted the video to his followers.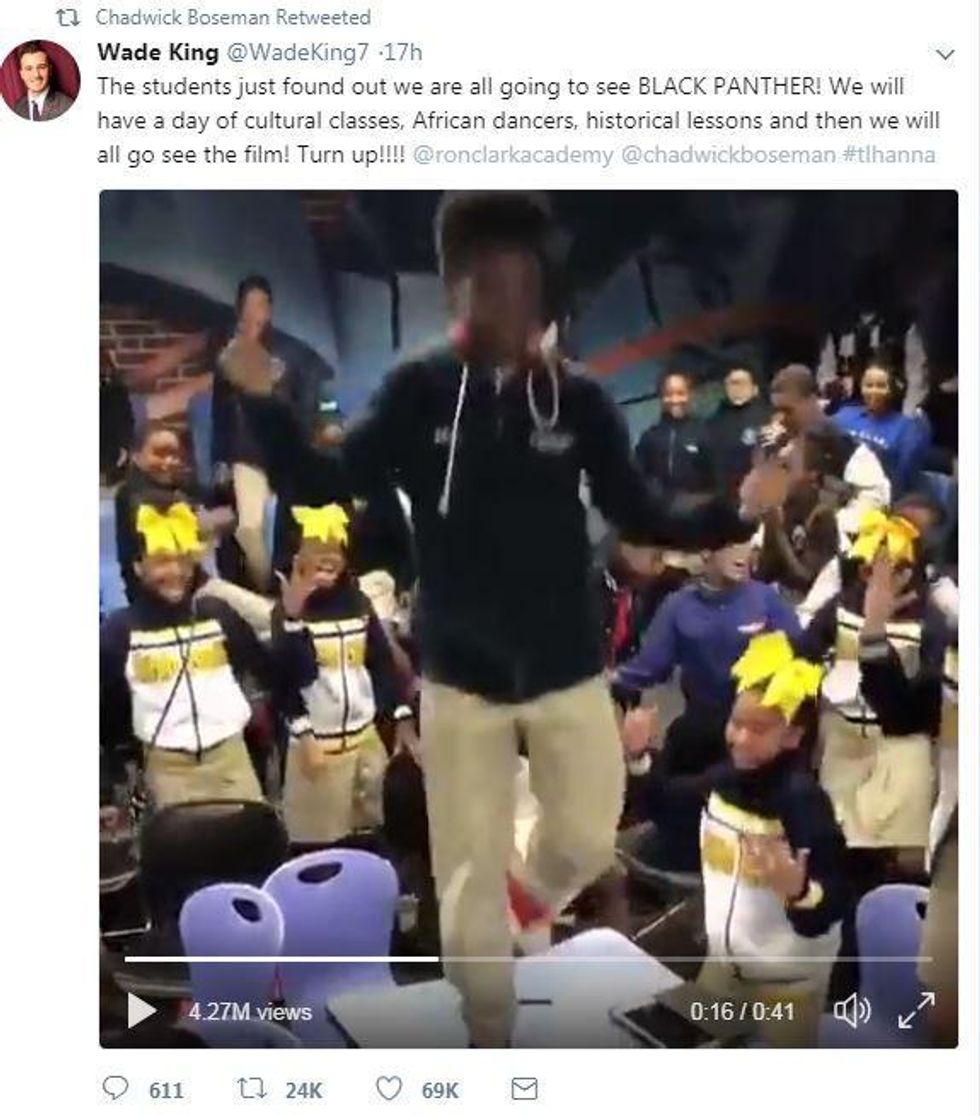 Picture: Twitter/ Screengrab
The Ron Clark Academy is a well-known institute that has excelled in educating 5th - 8th graders to a high standard and represents communities from a variety of backgrounds.
They previously gone viral for a video of enthusiastic students welcoming new 5th graders to school in 2017. Oprah Winfrey is among the high profile people to have endorsed the school.
Meanwhile, across America, there are multiple campaigns to get as many kids to see Black Panther as possible.
This has been lead by people like actress Octavia Spencer, a group of DC Comics fans and a GoFundMe campaign that wants to take underprivileged kids from Harlem to see the movie.
HT Mashable