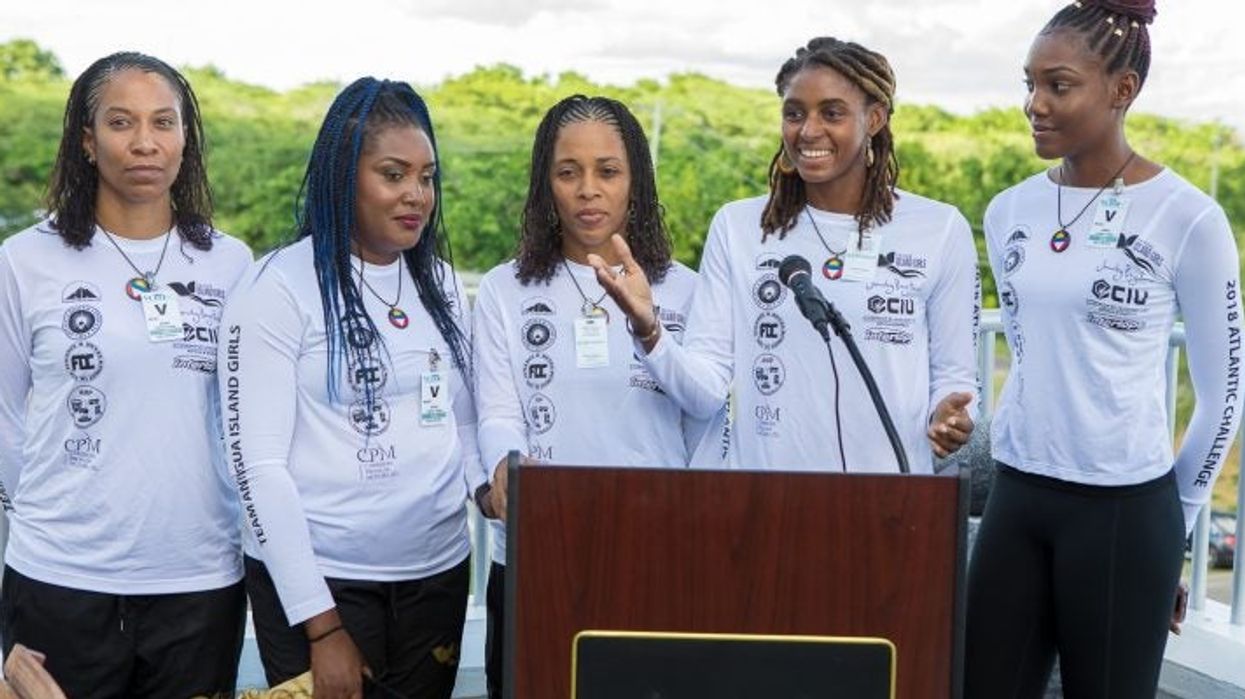 Antigua Island Girls
Earlier this month, history was made when the first group of black women took part in a 3,000 mile rowing race across the Atlantic.
The race, which is still ongoing, will cross both Christmas Day and New Year's Eve and is expected to last between 29-60 days. The teams will be tackling the world's toughest row and embarking upon a journey of self-discovery and fearlessness.
During the race, rowers will burn a colossal 8,000 calories a day, losing 20 per cent of their body weight over the duration. Each team will raise money for their own chosen charity, which will hopefully keep them going as their bodyweight and energy levels plummet.
The fleet of 28 boats includes the first ever Antiguan all-women's team, Team Antigua Island Girls, who have the unique experience of rowing towards home, where the race finishes.
In addition to breaking boundaries and raising money for charity the team will be rowing the same route as the slave trade, giving the race even more cultural and historical significance.
The Antiguan team are currently in 14th position. If you want to know how they're getting on, you can track their progress here in real time. The team are hoping to raise a total of $150,000 collectively, so follow this link if you would like to contribute.
So while you scoff on mince pies and sit by the fire this holiday season, spare a thought for this inspirational group of path-breaking women fighting it out in the Atlantic.