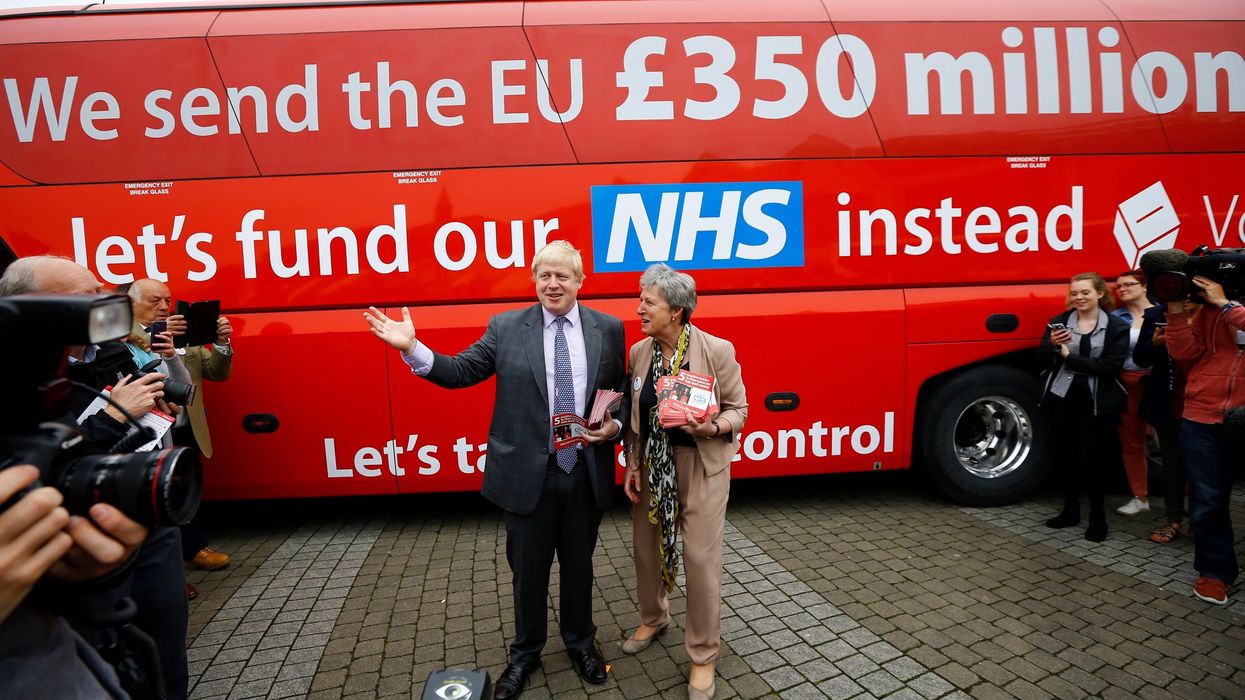 Getty
It's been four (very, very long) years since the Brexit referendum, where Britain voted to leave the EU. But many of the vital questions facing people and businesses remain unresolved.
We know by now that Boris Johnson sometimes veers more towards after dinner speaker than prime minister. The coronavirus crisis has laid bare that he's certainly no fan of specific detail. But here are four of the biggest questions about Brexit Boris Johnson that still hasn't answered since the referendum four years ago today:
1. Will Britain have access to the Single Market?
This is the biggest unknown of all. If anything is decided it will be through the UK-EU trade talks which have been dragging on in earnest for the past few months. Recently Boris Johnson has promised to "put a tiger in the tank" and intensify the discussions.
The signs are that the EU will not allow Britain to have the same sort of access as now, and especially if the UK doesn't agree to a "level playing field" and fair competition on areas such as workers' rights and environmental protections. They also want the European Court to have some role in arbitrating disputes, plus access to British fishing grounds. The British reject these as incompatible with independence.
A "compromise" being floated is that the EU could introduce tariffs on British goods or restrictions on services if they feel Britain isn't playing fair. That could hit UK exports and jobs hard.
During the Brexit referendum campaign, Boris Johnson said: "What we want is for Britain to be mine many other countries in having free-trade access to the territory covered by the Single Market – but not be subject to the vast, growing and politically driven empire of EU law" (9 May 2016).
Thus was derided at the time as a "cake and eat it" undeliverable promise. It is still to materialise.
2. How many migrants from the EU will be allowed into Britain?
No numbers were mentioned by Boris Johnson in 2016, but the implication was that the old rules about free movement of workers would end, as would the "crisis" and numbers would be lower.
As of now the government is delivering a new migration bill that introduces the promised "Australian-style points system" with no preference for EU nationals and no figures whatsoever about any caps, targets or guides on the number of people coming to live and work in the UK.
In a speech for the Leave campaign in 2016, Boris Johnson said: "We must face the fact that the system has spun out of control. We cannot control the numbers. We cannot control the terms on which people come."
3. Will Britain have new trade deals with other countries?
Again, unknown.
The answer is "probably" but the terms are unknown, and may not be always advantageous or ideal - such as America's famous insistence that the UK accepts that US produce is properly farmed, safe to eat and of a high standard.
During the campaign Boris Johnson remarked:
"It is absurd that Britain - historically a great free trade nation – has been unable for 42 years to do a free trade deal with Australia, New Zealand, China, India and America." (May 9th 2016).
Four years on and talks are in the early stages with America, just starting with Japan, Australia and New Zealand, have not started with India, and seem a long way away with China, given rows about Hong Kong and Huawei.
4. Will British people still be able to work and live in the EU?
Again, this is mostly unclear after the transition period ends on 31 December. Many of the existing rights of British citizens living in EU countries will be preserved, though they may be asked to register in some way.
Some provision for future working may be made as part of the free trade deal (if it happens).
So, for example, the EU could agree a reciprocal recognition of trade and professional qualifications. Alternatively British citizens could apply to qualify in an EU state to gain access to European work (for example with UK lawyers taking Irish exams to practice across the EU).
However much to do with residency is down to the individual states and the future picture is sometimes unclear.
Boris Johnson's rosy view of prospects was published in an article in the Daily Telegraph soon after the referendum result was known: "British people will still be able to go and work in the EU; to live; to travel; to study; to buy homes and to settle down." (27 June 2016).
Something like that might come true, but equally it will never be as easy as it was before Brexit. Even something as simple as going on holiday is likely to require more admin, though at this stage that's also unknown.
And four years on it's anything but clear.