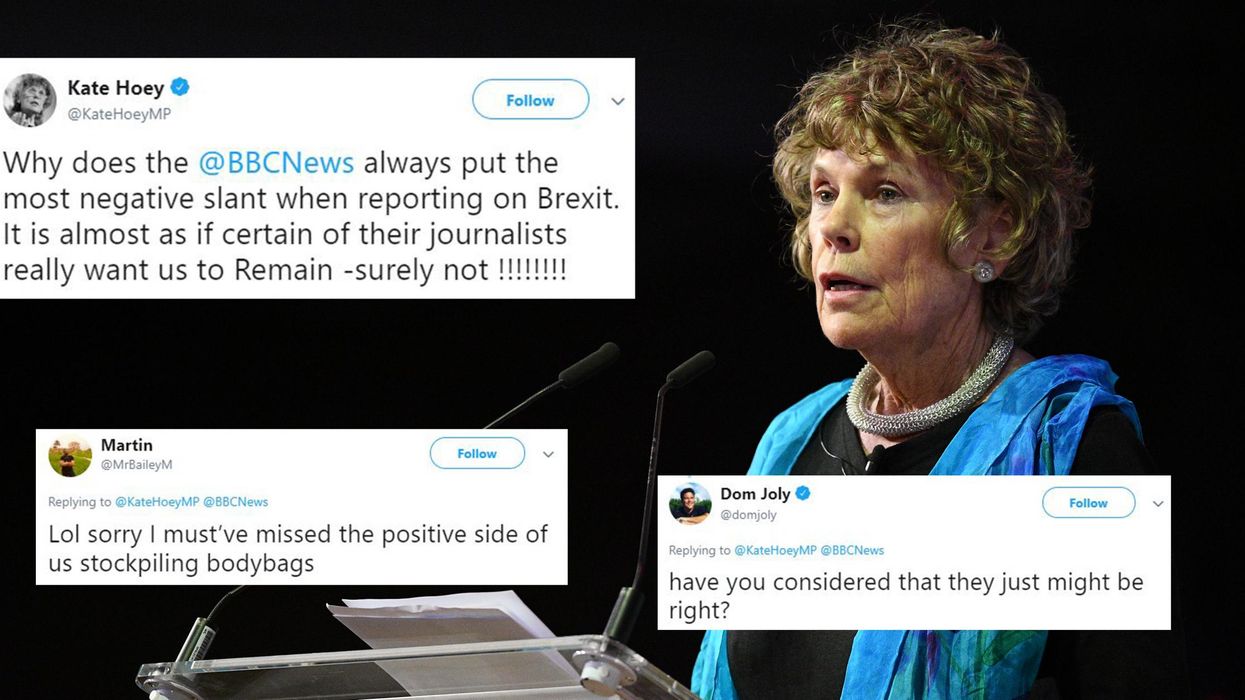 Leon Neal/Getty Images/Twitter
Labour MP Kate Hoey has lashed out at BBC News for apparently promoting a negative slant on Brexit.
In a tweet posted on Tuesday night, the MP for Vauxhall, who is an adamant supporter of leaving the European Union, claimed that the BBC has a secret remain agenda.
This ironically came just a day after Ofcom had found that BBC Radio 4 had shown no bias on Brexit, despite a formal complaint being lodged by MPs and peers who felt the broadcaster was in favour of Remain.
Hoey, who campaigned alongside Nigel Farage in the 2016 EU referendum, would have soon found her notifications filling up with people pointing out some very obvious points about the BBC's lack of bias on Brexit.
The most overwhelming response was to challenge Hoey to name one single positive about Brexit.
Surely stockpiling body bags is a positive?
Others criticised her for targetting journalists.
While we might not all agree on Brexit and how news outlets should report on it, we think we can all agree that Hoey's tweet was a bad one.
HT The Poke