Only Fools and Horses screengrab
Brits work almost 100 hours less each month than the world's most hardworking countries
The research, by Printerlandlooked at the daily office habits of workers around the world.
Results found that Finland and Canada tied for the shortest working day, at only six hours and 45 minutes.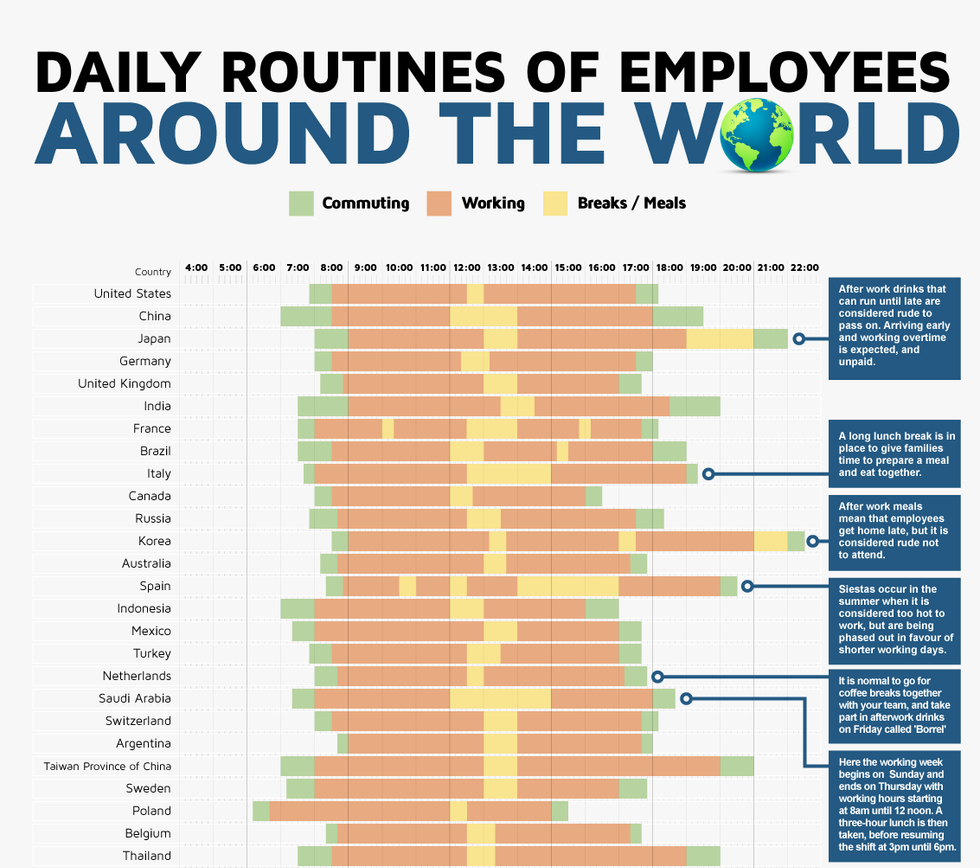 Picture:
On the other end of the spectrum, Romanian people work the longest days, with some reporting nine hours and 45 minutes, which is almost 50 hours more than the UK each month.
It was also found that the classic 9-to-5 doesn't exist anymore with most British workers now starting work at 8.30am or working later in the evenings.
However, out of the whole of Europe, only Finnish and Italian employees work less hours than Brits.
Globally the numbers were abysmal, with employees in Nigeria, Cameroon and Korea working the longest days (12 hours). In fact Koreans have the latest evenings, as work is often followed by informal meetings and staff dinners that can go into the evening.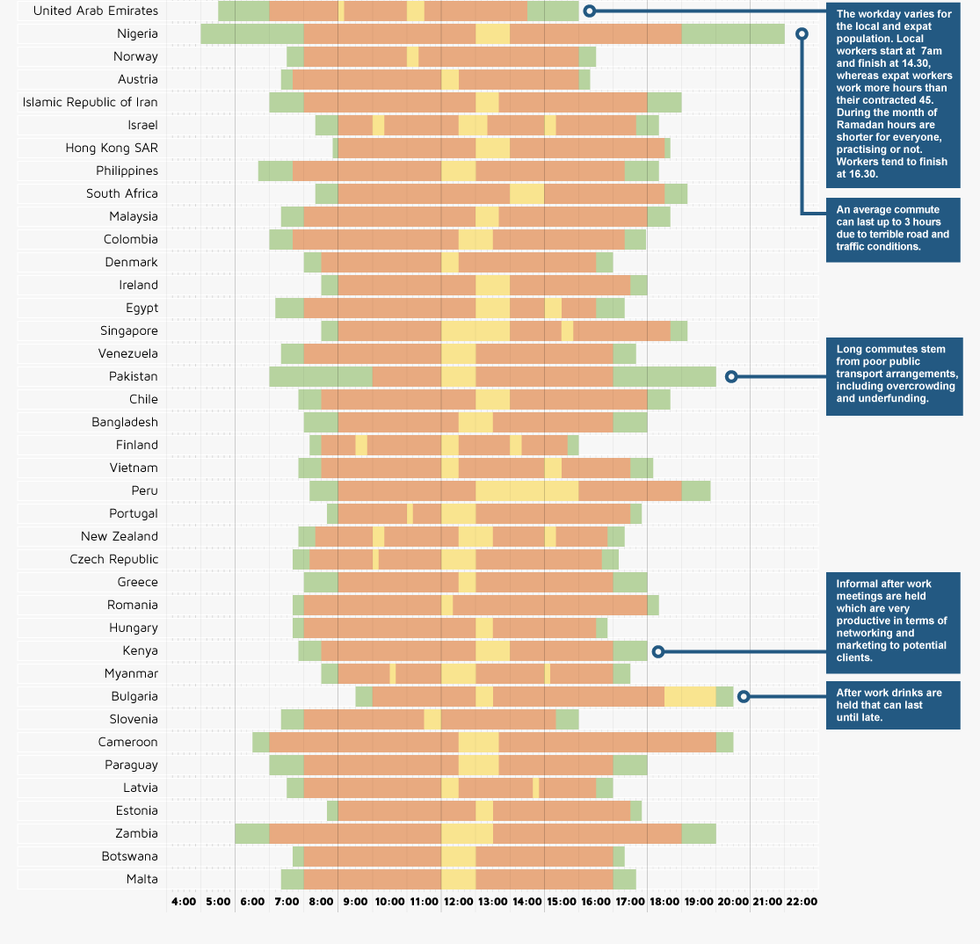 Picture:
In Europe, it's Spanish workers who have the latest evenings due to the siesta, although the new research found that the afternoon nap isn't as popular as it used to be and many employees will use the extended break to take a longer lunch rather than going home to sleep.
Work commutes can also be frustrating, and research found Greek commuters can spend an hour on the road or public transport to and from work.
However, workers in Nigeria have the most dreaded commute globally, with employees commuting to and from work for six hours a day, on top of their hectic 12-hour working day.