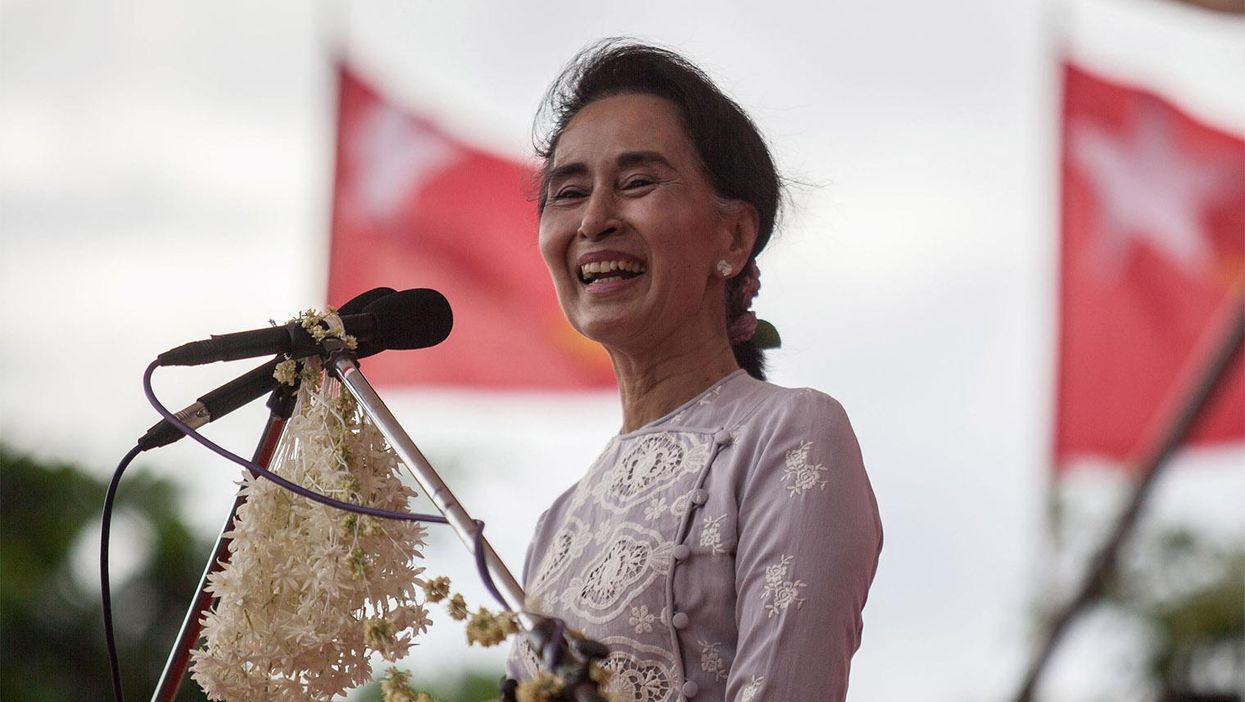 Burma goes to the polls on Sunday in the most important election in the country's history.
Why is this election significant?
Myanmar has been ruled by a military dictatorship for a half century, and since the instalment of a civilian government in 2011, has been making steps towards a democracy, or so the military claim.
These elections, although many think they have major flaws, represent the first time the country has made a democratic choice in its future for decades after increased international pressure for fair elections.
Why is it flawed?
There was an election in 2010, boycotted by the county's most popular, libertarian party the National League for Democracy (NLD), which saw it as illegitimate.
The country is currently ruled by President Thein Sein and the Union Solidarity and Development Party (USDP), allied with the military, which could choose to rig the vote if they wish.
In addition, the army will hold an automatic 25 per cent of the seats in parliament, as per the country's 2008 constitution.
Who is running?
There are 91 parties in the election, but it is essentially a two horse race between the NLD and the USDP.
The country has no polling, but most commentators are sceptical that anything other than an NLD victory would occur in a fair election.
Who is Aung San Suu Kyi?
Aung San Suu Kyi is the Nobel Peace Prize winning Chairperson of the NLD, having been General Secretary since 2012.
The NLD won 59 per cent of the vote in 1990, but Suu Kyi had already been placed under house arrest, and remained so for 15 years between July 1989 and November 2010.
After she was freed she became the leader of the opposition to President Thein Sein, having been elected for the constituency of Kawhmu.
She came under criticism by the Dalai Lama in May for saying she "wasn't sure" whether the Rohingya, Indo-Aryan Muslim peoples from the Rakhine State, some of whom have fled to Bangladesh as refugees, were Burmese or not. The Dalai Lama said she should do more to defend people of Islamic faith.
Could Aung San Suu Kyi become President?
Even if she leads her party to a landslide win, she cannot become president due to an article in the 2008 constitution, which says if one of your "legitimate children… owes allegiance to a foreign power" you are disqualified. Both Suu Kyi's sons have British passports.
At present it is unclear who would become president in the event of an NLD victory.