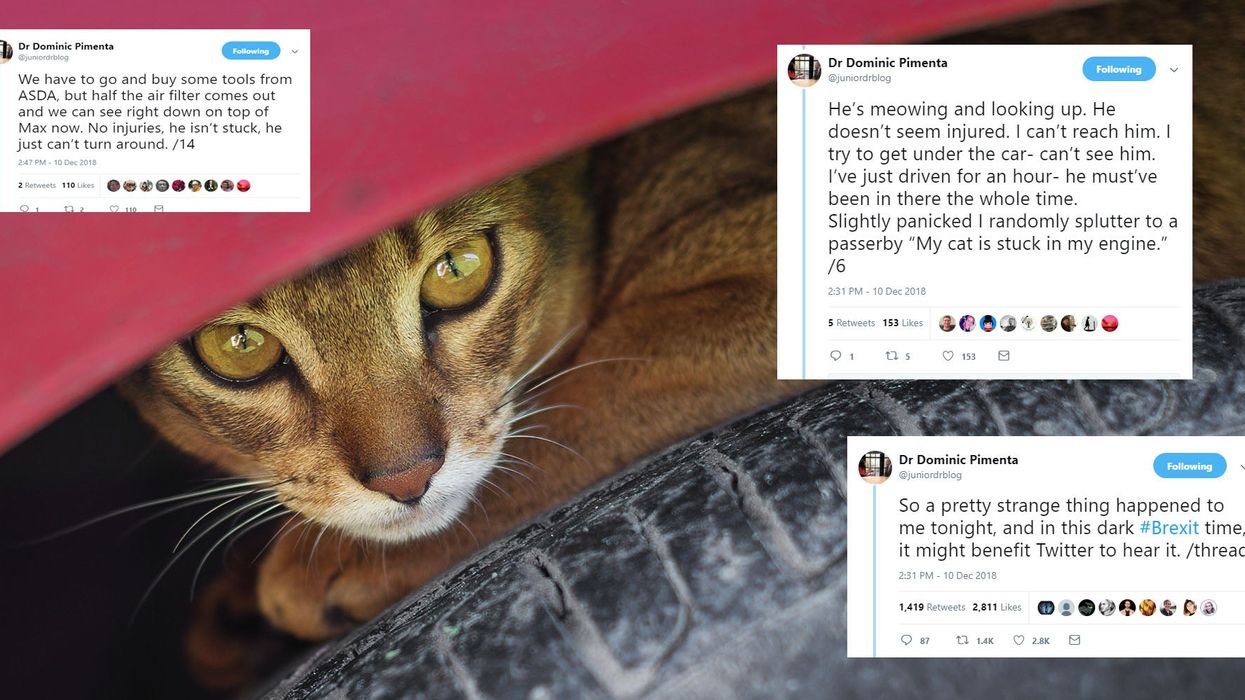 Getty Images/iStockphoto
As our Twitter timelines fill up with Brexit panic, a much more entertaining story about cat getting stuck in a car engine is going viral.
Cardiology registar and author Dr Dominic Pimenta treated people to a different kind of drama when he made a thread on Twitter detailing a peculiar experience on Monday that makes for a thrilling read.
After dropping his wife off at her night shift and parking his car at an ASDA to get some milk, Pimenta heard a "meowing" that didn't go away.
Confused by where the sound was coming from, Pimenta was shocked to see that the cries were actually from his own cat, which had gotten stuck in the engine of his car.
Considering he had already been driving for an hour, it was a miracle his cat was even in there and, seemingly, unharmed.
So, in an effort to rescue the trapped pet, Pimenta outlines what he did next:
Thankfully this story had a happy ending – something we can't say is the case with all this Brexit drama.