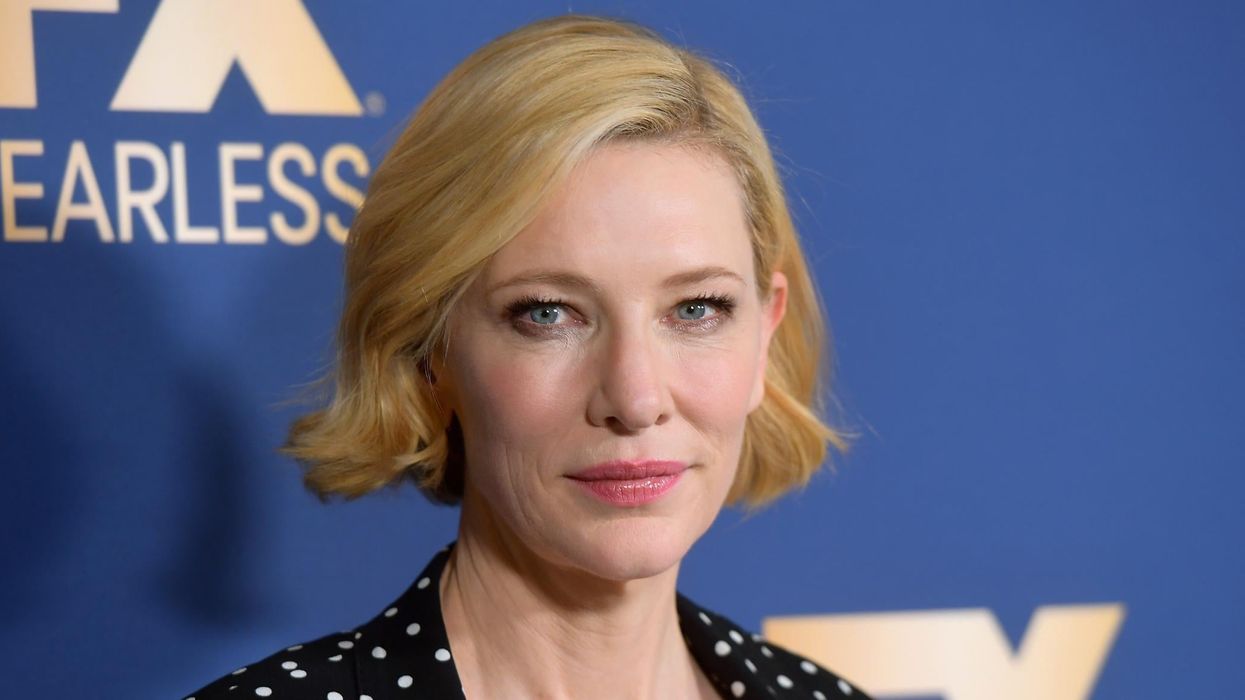 Getty
DIY has become incredibly popular during lockdown.
Everyone's doing it – including Cate Blanchett.
The actress, who's been locked down in east Sussex where she lives with her family, got herself into a spot of bother with a chain saw.
Earlier this week, she went on former Australian Prime Minister Julia Gillard's podcast and revealed she'd suffered a bit of an injury, saying:
I had a bit of a chainsaw accident yesterday, which sounds very, very exciting, but it wasn't. Apart from the little nick to the head, I'm fine.
Blanchett moved to a town near Tunbridge Wells, called Cowborough, with her husband and their children last year. She didn't go into any more detail about what led to the chainsaw incident.
She mentioned that she was helping her oldest son study for his A-Levels and hanging out with her younger daughter too.
In response, Gillard said:
Be very careful with that chainsaw.

You've got a very famous head, I don't think people would like to see any nicks taken out of it.
We look forward to Blanchett's Oscar-winning role as herself, portraying this highly dramatic incident.
Top 100