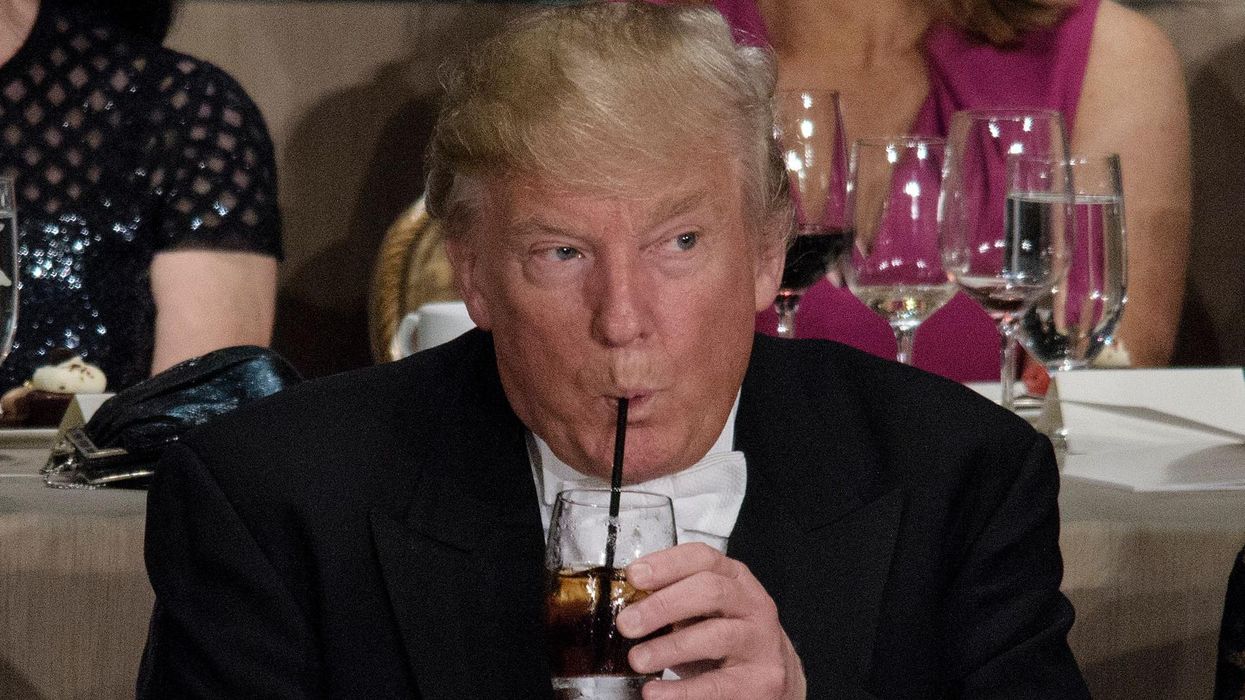 BRENDAN SMIALOWSKI/AFP/Getty Images
During a press conference in which he was asked about the violence in Charlottesville, Virginia, President Donald Trump claimed he owned a winery there.
I own actually one of the largest wineries in the United States. It is in Charlottesville.
He repeated this fact multiple times in a press conference held on Tuesday.
Mother Jones has reported that this is not in fact the case.
The 'Trump Winery' has a disclaimer on its website, which says it is owned by Eric Trump Wine Manufacturing LLC.
Trump Winery is a registered trade name of Eric Trump Wine Manufacturing LLC, which is not owned, managed or affiliated with Donald J. Trump, The Trump Organization or any of their affiliates,
According to the Hill, although Donald Trump bought the winery in 2011, he subsequently handed control to his son Eric.
Also, according to Annette Boyd, a director of the Virginia wine board, Trump Winery is not one of the largest of its kind in the United States.
Boyd told Politifact that it was not even the largest winery in the state of Virginia.
HT Mother Jones, The Hill