GUILLERMO LEGARIA/AFP/Getty Images
Introducing The Lord of the Books.
While on his route in the country's capital city, Bogota, Jose Alberto Gutierrez found a discarded copy of classic Russian novel "Anna Karenina."
Like most people who appreciate the art of the printed word, he decided to keep it.
20 years later Gutierrez has continued his habit and now has an astounding collection of 25,000, made up of donations and books he has found in the trash.
I realised that people were throwing books away in the rubbish. I started to rescue them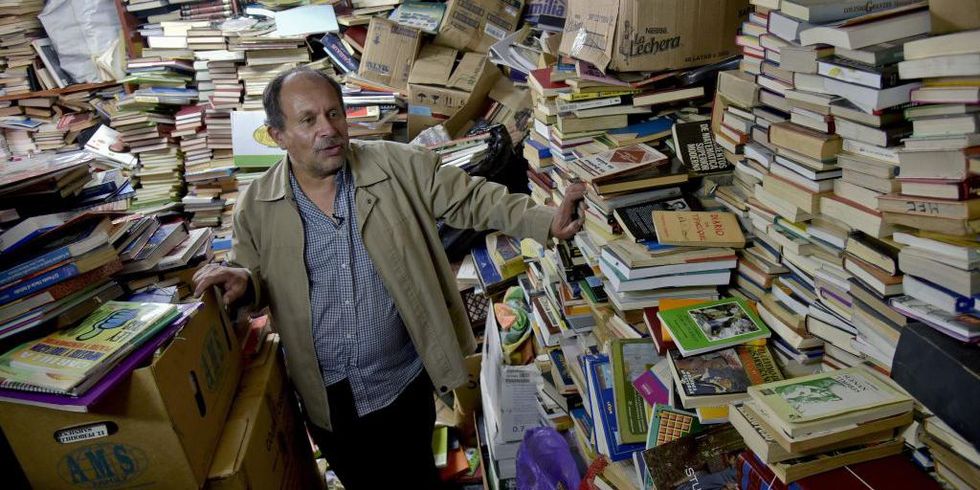 Picture: GUILLERMO LEGARIA/AFP/Getty Images
He now stores them in a free library in his house and has earned the excellent nickname The Lord of the Books.
If that wasn't impressive enough, Gutierrez's library is now helping local children who can borrow books that will help them with their schoolwork.
There was a lack of them in our neighbourhood, so we started to help,
The library has been open since 2000 and word of the collection spread leading Gutierrez to be invited to international book fairs around South America and Mexico.
If this story couldn't get any better, middle-aged Gutierrez, who didn't finish school as a child, is now studying for his school leaver's exam.
Picture: GUILLERMO LEGARIA/AFP/Getty Images
People have been loving this heartwarming story online.
A little nugget of joy. Of course the very need for a bin library is another conversation. But warming nonetheless. https://t.co/hvdMHcApxh

— Graeme Earl (@Graeme Earl) 1496775334
Top 100