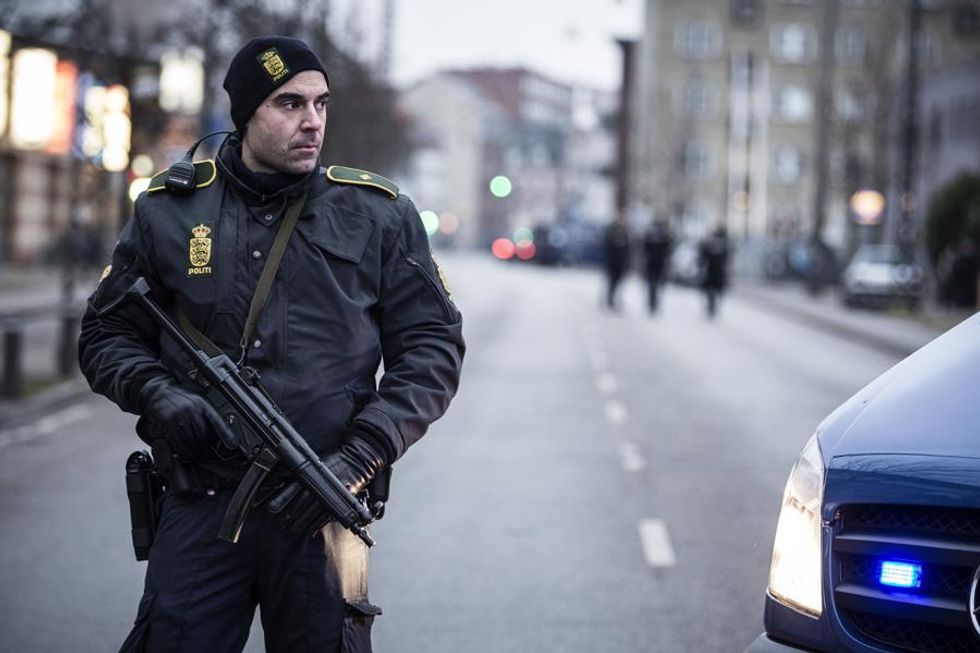 Danish police shot and killed a man early Sunday suspected of carrying out shooting attacks at a free speech event and then at a Copenhagen synagogue, killing two men, including a member of Denmark's Jewish community. Five police officers were also wounded in the attacks. On Monday morning Danish police arrested two men on suspicion of helping the suspect in the Copenhagen terror attacks.
What we know
One person was killed on Saturday at a meeting about free speech in Copenhagen. The meeting was attended by Lars Vilks, a Swedish cartoonist who received death threats after drawing the Prophet Mohamed.

The man killed at the cafe has been named as Finn Norgaard, a 55-year-old documentary maker.

Hours later, during the night, shots were fired at a synagogue in another part of the city, about a half hour's walk away from the cafe.

A man at the synagogue was shot in the head, and was later confirmed to have died. Two police officers were wounded.

The country's Jewish community identified the Jewish victim as 37-year-old Dan Uzan. He was guarding a building behind the synagogue during a bat mitzvah when he was killed.

On Sunday morning, police said they had fired shots and later confirmed they killed a 22-year-old man reported to be named Omar Abdel Hamid El-Hussein in Norrebro, an area in Copenhagen not far from the sites of the two attacks.

Police believe the same person was behind both incidents and that the man killed was the culprit.

Spy chief Jens Madsen said the gunman was known to intelligence services prior to the shooting and had probably acted alone. Police said he had a record of violence, gang-related activities and weapons possession.

Local media reported that armed police raided an internet cafe on Sunday, near to where the suspect was shot.

The prime minister Helle Thorning-Schmidt described the shootings, which bore similarities to an assault in Paris in January on the office of weekly newspaper Charlie Hebdo, as a terrorist attack.
What we don't know
The identity of the suspect has not been confirmed.

We do not know if anyone behind the attacks are connected to wider groups.

We do not yet know the full motivation behind the attacks.
More: Hundreds of thousands join anti-Charlie Hebdo march in Chechnya