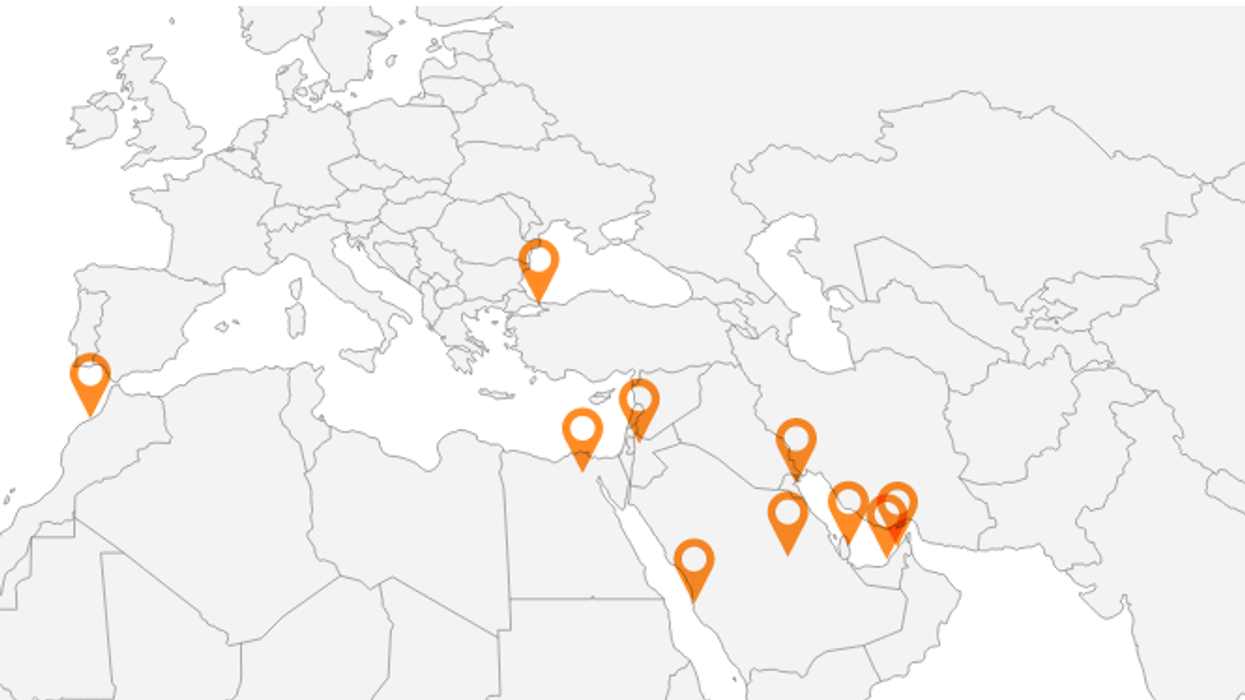 indy100/datawrapper
Non-stop direct flights from seven countries will no longer allow passengers to being iPads, laptops and other eletronic items in carry on bags.
The US government will start enforced this latest travel restriction on Tuesday.
Officials speaking to the Associated Press explained that flights from Cairo, Egypt; Amman in Jordan; Kuwait City in Kuwait; Casablanca in Morocco; Doha in Qatar; Riyadh and Jeddah in Saudi Arabia; Istanbul in Turkey; and Abu Dhabi and Dubai in the United Arab Emirates will all be affected. The ban will be imposed across nine airlines in total.
The announcement was made on Monday, appearing in Saudi Arabian news and in a release by Royal Jordanian airlines.
The reason for the ban, and the choice of these 11 airports is unclear. The department of Homeland Security and the Transport Security administration declined to provide AP with comment.
According to Royal Jordanian Airlines mobile phones and medical devices will be permitted in carry on luggage.
All other items will be placed in checked baggage.
The airlines were notified at 3am EST on Tuesday.
A US government official reportedly claimed the ban had been considered for weeks, and an anonymous congressional staffer told AP the head of the department of Homeland Security had briefed lawmakers over the weekend by phone.