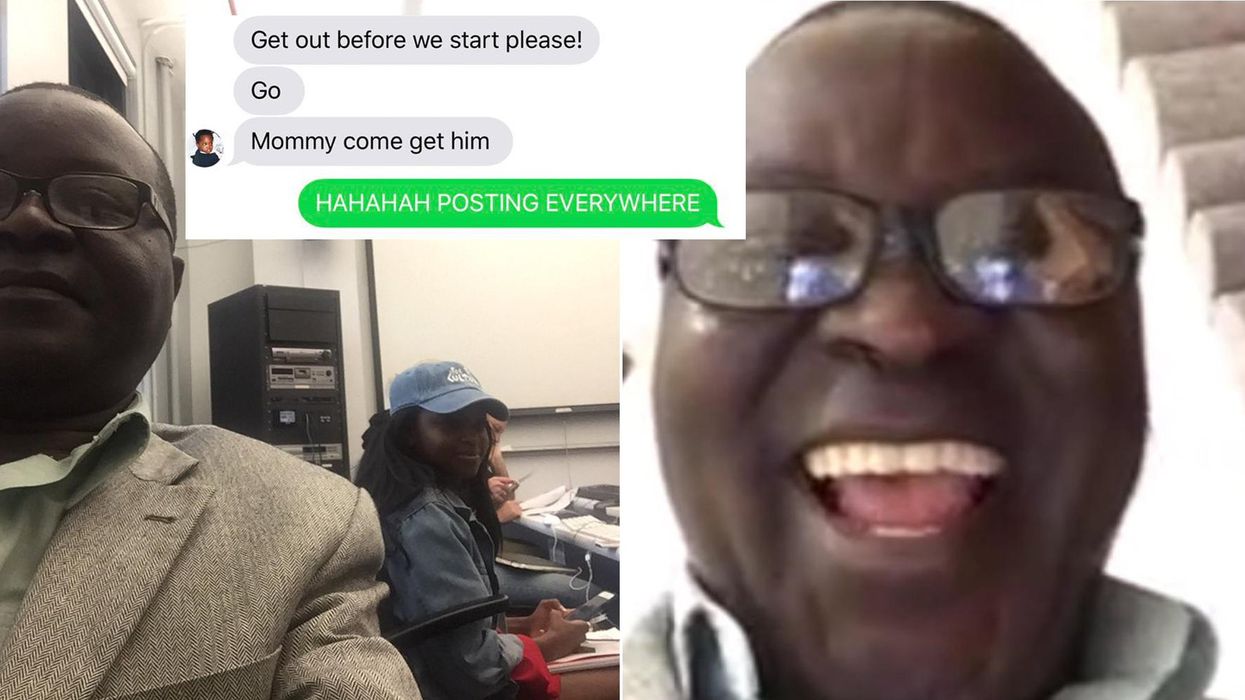 TWITTER/SCREENGRAB
Hurricane Harvey has left a path of destruction and devastation in Houston, Texas and the surrounding areas.
Thousands have been forced out of their homes due to the catastrophic floods which have virtually submerged certain sections of the city.
Despite the tragedy, there have been plenty of feel-good story's to emerge from the crisis.
Like the pizza takeaway company that are delivering food by kayak. However, the story of Enock Anassi and his daughter might just be the best.
Kerubo Anassi has just moved from Houston to New York to study Media Studies at university. Her dad, Enock, kindly helped her make this life changing move across America.
Unfortunately, due to the storms, he couldn't get on a return flight back to Huston. So, instead of waiting in the airport for hours he did something much more entertaining.
Instead of pestering her with text messages and phone calls, he actually turned up at the university and sat with her in a history class, and shared the news and images with the rest of his family.
His son, Omete shared the hilarity on Twitter, and it soon went viral, receiving over 45,000 retweets at the time of writing.
To make matters even worse, it was Kerubo's first day at university and her first class. We honestly wouldn't be able to deal with the embarrassment.
Luckily Enock, who is a professor himself, seemed to be having a ball and the internet couldn't get enough.
He was even given a syllabus for the course and introduced himself to the class.
Others could relate to Kerubo's experience, as their parents had also become stranded due to the hurricane.
Their new found fame has lead to several media appearances, and even a T-shirt in Enock's honour.
Speaking to BuzzFeed, Enock explained what happened when he entered the room.
I went, took a chair, surveyed around, and said hi to other students and sat down comfortably.

Kerubo told me to get out but the teacher said 'he can stay'.
And the rest is viral history...
More: Seven inspiring acts of kindness during Hurricane Harvey