Yui Mok PA Wire/PA Images
Sir David Attenborough hasn't let some death threats stop him doing his job. His most recent spot is Elizabethia-Windsora, better known as 'HMQ'.
Britain's best loved and presumably last national treasure has received death threats after he joked about shooting president-elect Donald Trump.
Violent rhetoric as this may be, it's not as violent as the white hooded rally goers who take those kind of blasé remarks by a respected naturalist seriously.
Despite this sad news, Sir David has been unperturbed, and returning to work, he managed to capture his most fascinating subject yet.
A live monarch! Sir David observed this specimen in her natural environment - Buckingham Palace.
Picture: Yui Mok - WPA Pool/Getty Images
Her Majesty can exist in a variety of habitats, principally in Scottish castles and some garish Georgian urban environments.
When venturing outside of these safe ecosystems, a monarch is able secure sustenance from the aroma of fresh paint.
The rare Elizabethia-Windsora can also thrive at 'receptions' or 'drinks dos'.
It was at one being held for the 'Queen's Commonwealth Canopy', a forestry project, that Sir David saw his chance.
Was this moment the naturalist went for a (humane) capture?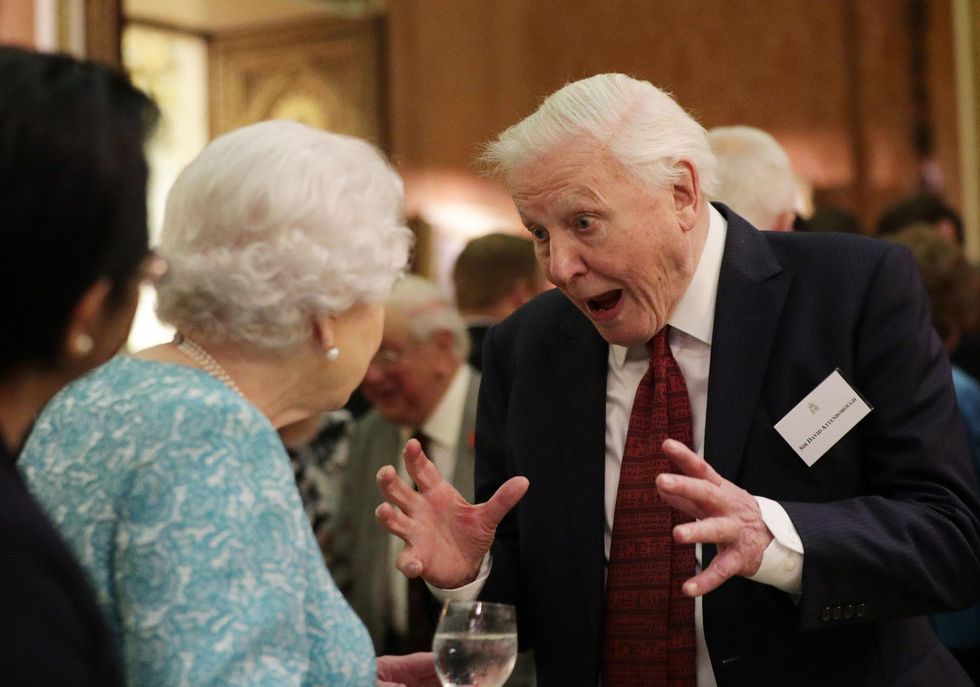 Picture: Yui Mok PA Wire/PA Images
It's believed his efforts to preserve HMQ were unsuccessful, as the monarch was later spotted departing the reception unscathed.
Good for Sir David for going back to work, even if the trolls are after him.
Next on his specimen list, the North American orangutan-man.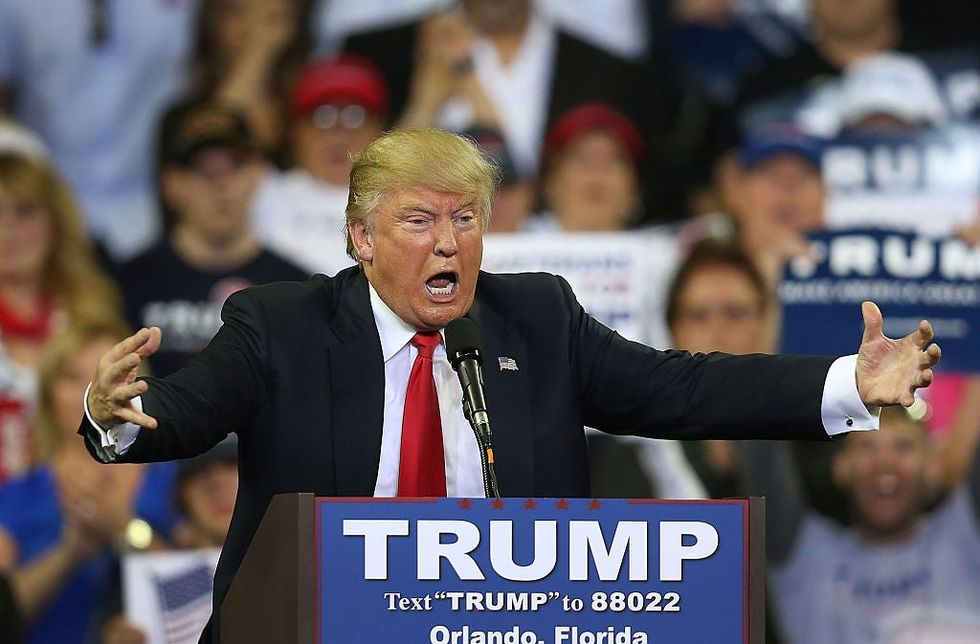 Picture: Joe Raedle/Getty Images