GLYN KIRK/ AFP
It's been just over two years since David Cameron left the world of politics in the wake of Brexit, leaving everyone to drown in a never-ending sea of despair and inevitable doom.
He left the Conservative party in utter turmoil, all of his political allies have either left Westminster or are continuing to embarrass themselves and Brussels, much like the rest of the world, probably haven't forgiven him for calling the referendum in the first place.
Meanwhile, what has Mr Cameron been up to? 'In Nice with his trotters up', as Danny Dyer might say? Well, that's not a million miles from the truth.
For the past two summers, 51-year-old Cameron has been spotted at the Wilderness Festival, in Oxfordshire, engaging in some light revelry.
This year he would have enjoyed headliners like Justice, Bastille and Nile Rodgers and Chic, or some paddle board yoga and a spa.
The former PM's attendance at the festival did not go unnoticed as a hen party managed to snap a selfie with him and don't they all look ecstatic?
The snap was shared by one of the members of the party on Instagram complete with the caption:
David decided to join the Hens woooppp #mcbrideknot
Another post claimed that they discussed "a few hot topics with David". We can also guess that they were which falafel stand was the best?
While the hen do seem to have enjoyed bumping into David lets just say that it didn't go down well elsewhere.
As we mentioned, this isn't the first time that Cameron has been seen at Wilderness, which is a fitting title given his current standing in the political landscape.
Last year he was seen twice. Once in a 'Where's Wally?' style picture:
And then, awkwardly, with a Jeremy Corbyn supporter with a cigarette in one hand and a drink in the other.
Away from the festival circuit, any picture or footage of Cameron in public since June 2016 just seems to get weirder and weirder.
One of the most well-known incidents saw him attempting a queue jump at a branch of JD Sports to buy some socks only for him to be heckled and eventually give up.
He's also been spotted at Wimbledon for the past two years, clearing having a great time in his 'cool' shades while also looking unamused at the fact that he had to share a space with John Bercow again.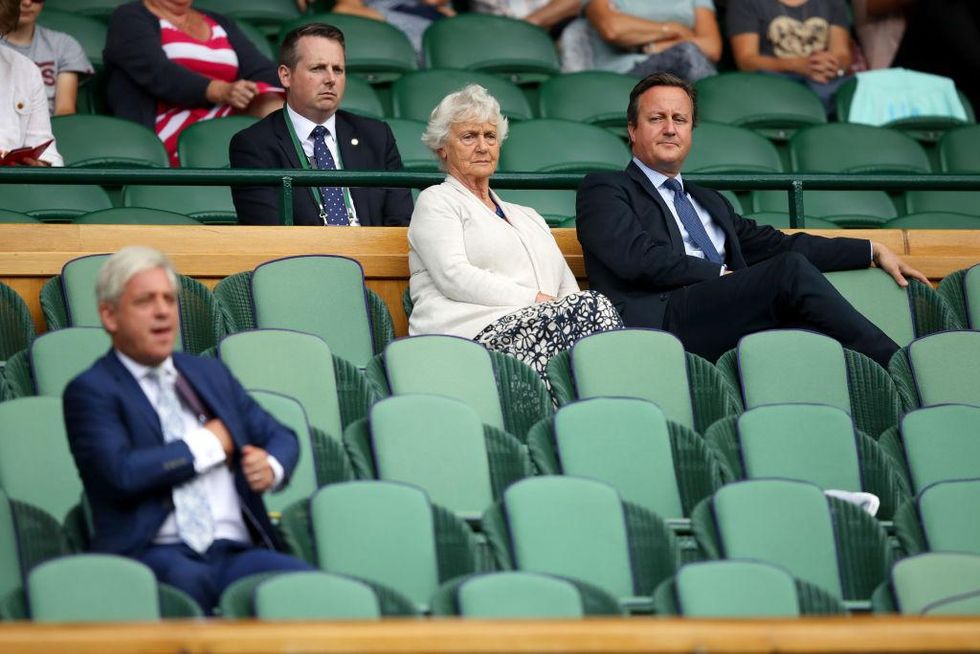 Picture: Julian Finney/Getty Images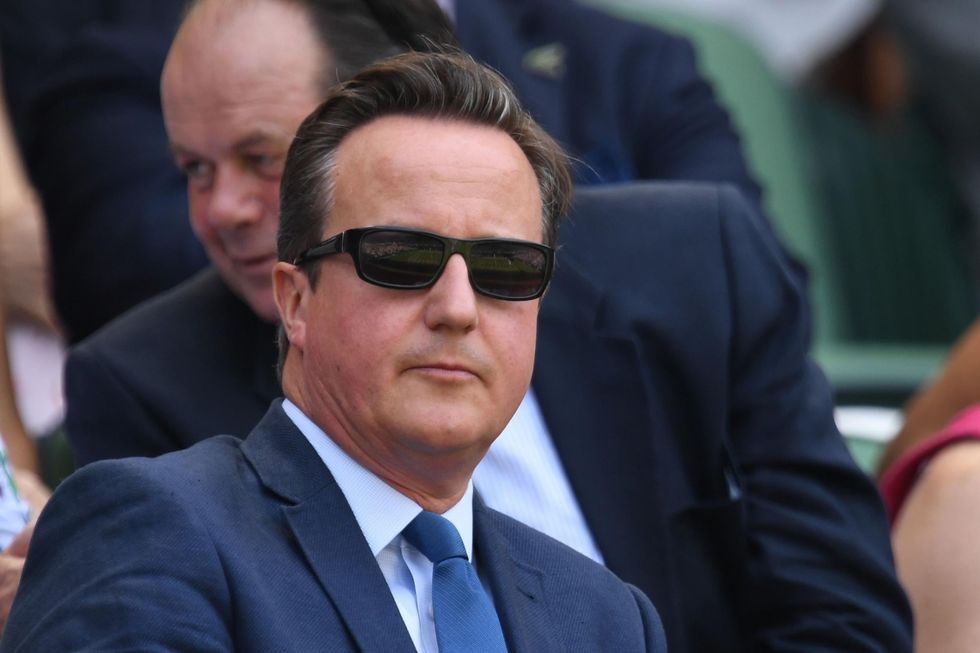 Picture: GLYN KIRK/AFP/Getty Images
Meanwhile, on Samantha Cameron's Instagram account, his bare feet made an odd public appearance in an anniversary post last year.
And who can forget this awful Snapchat video of him and Arnold Schwarzenegger?
We can't be sure but we reckon Cameron's slide into cringe-worthy uncle territory began with this moment.