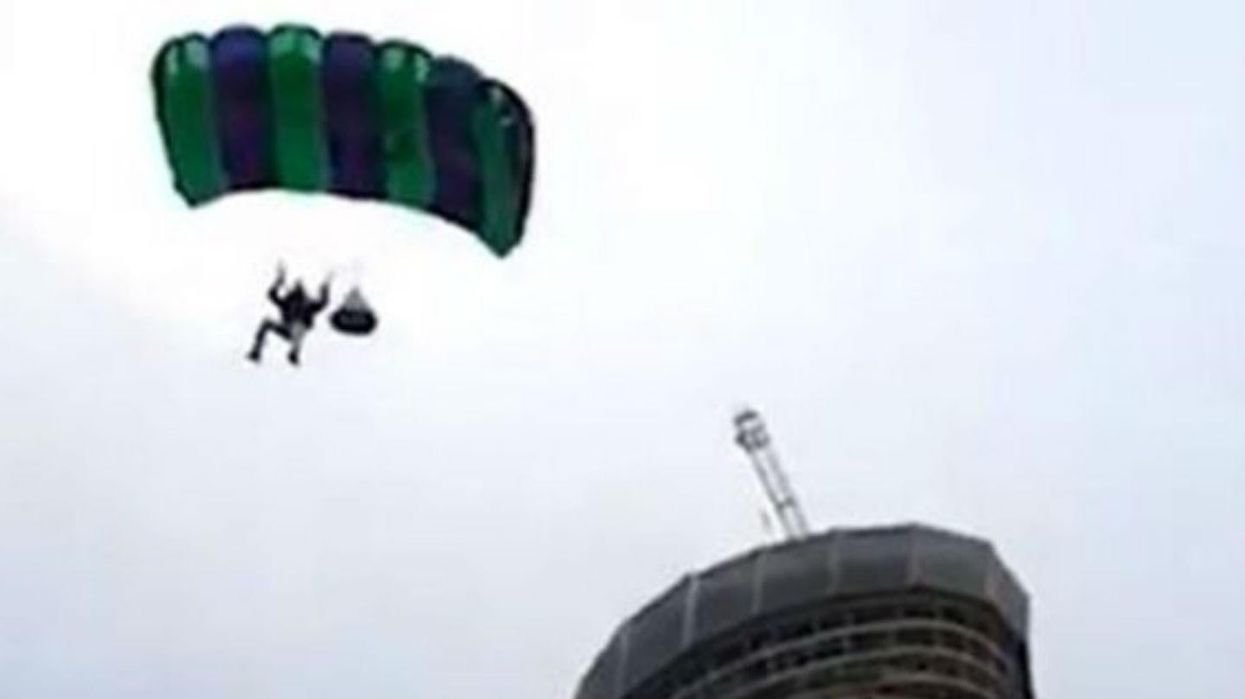 An unidentified person appears to have just base jumped off the top of The Shard, the tallest building in London.
Brian Travers posted a collection of incredible shots to Facebook page Shit London capturing the scene.
Against a grey sky, the individual looks as though they'd jumped from the 309.6m high skyscraper and glided down hundreds of feet by way of a parachute to ground level.
Henry Woolway also caught a glimpse...
It looks just as impressive up close...
And the video is also quite something.
It's not the first time somebody's base jumped from Europe's tallest building, though.
We're not sure if this latest stunt is the same person, but Dan Witchalls, a roofer from Essex, 46, has apparently made quite a habit of leaping from The Shard.