There are around 13.3 million disabled people in the UK. That's almost one-fifth of us.
But if you were going to judge life by the world of advertising (please don't do this, for obvious reasons), you'd be forgiven for concluding that disabled people are vanishingly rare.
So seemingly scarce, in fact, that you might assume that advertisers had been forced to make the bizarre choice to airbrush able-bodied models to look like amputees.
Any bewildered otherworldly visitor might also note that disabled people only mysteriously crop when able-bodied people need an injection of inspiration.
For the rest of the time, apart from when ads speak specifically about disability, disabled people are overwhelmingly absent from advertising.
Disabled people make people 'uncomfortable', new research suggests.
A survey of 2,000 Brits found that 55 per cent think there aren't more people with physical disabilities in ads because they 'make people uncomfortable', while 62 per cent say the same for those with mental disabilities. The second reason given was that people hadn't been exposed enough to disabled communities.
Advertising has the opportunity to change that: the survey found that 63 per cent of those with physical disabilities think that seeing more disabled people in ads removes the stigma around their community, while five per cent wish that brands would be braver in showing 'people like me' in their ads.
Maltesers took an unprecedented step with their ad campaign (shown above) that featured disabled actors, but with mixed results. While the campaign proved to be the 'most successful' advert for the brand in a decade and was widely praised for normalising disability, the ads have also garnered criticism for centring each storyline completely around the actor's disability, rather than her other characteristics.
Emily Davison, a 23-year-old writer who runs the blog Fashionyesta, is one of the two-thirds of people with physical disabilities that the research concluded feel society tries to 'sweep them under the rug'.
She was diagnosed with a rare congenital condition, Septo Optica Dysplasia, which affects her endocrine system and her vision, and is registered as Severely Sight Impaired.
Emily wants adverts that normalise disability, rather than focus on it. She tells indy100:
My disability is a part of me and one that I have grown to love, but it isn't the only part of me and like anyone else I have other interests and desires and adverts should start showcasing this.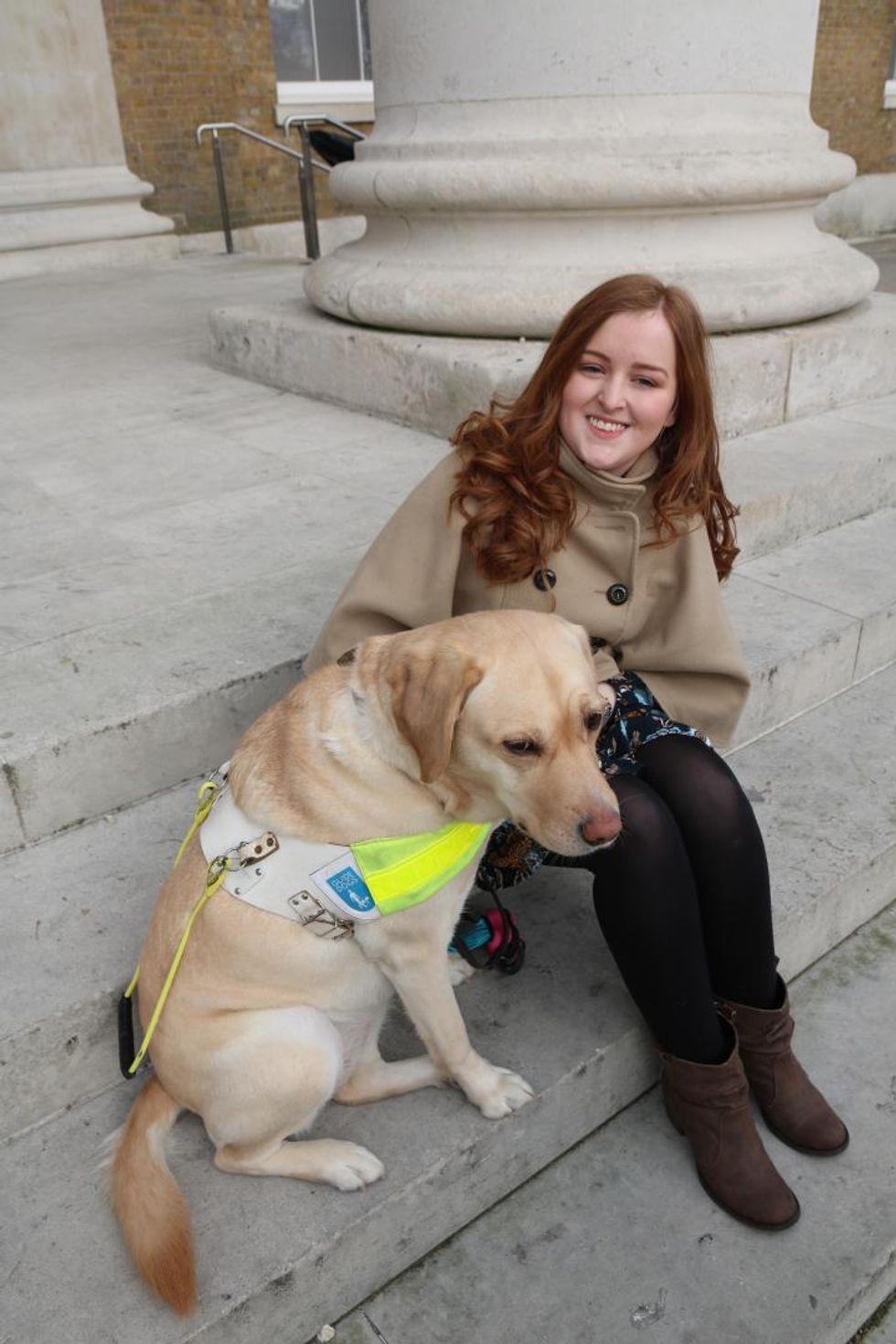 Emily Davison ​
Emily believes that reminding the world that disabled people are just like everyone else, in every single way but one, is crucial to normalising it.
Disabled people do ordinary things like anyone else. We go shopping, we travel, we have interests and hobbies and it would be a welcome change to see companies simply showing that in their adverts without having to pinpoint the disabled person as the main aspect of the advert.
Common misconceptions, such as 'blind people can't apply makeup', can be cleared up just by seeing a visually impaired person in a make-up ad. Emily, who can definitely apply make-up and loves fashion, as she demonstrates in this YouTube video, added:
The more adverts we see that authentically portray disability, the more people will adopt a more healthier attitude towards disability.
Right now, the fight for disabled representation largely consists of actually getting disabled people into adverts – a low baseline if there ever was one. But Emily believe this is only the beginning.
Describing a problem that many able-bodied people are already intimate with, she is crying out for advertising with disabled people "that represent different aspects of our society including gender, age, ethnicity, sexuality and so on". She thinks ads currently feel "very singular and one-dimensional". Most disabled people aren't paralympians, after all.
Ross Willcock, a 26-year-old who is registered blind and has mobility issues, is also busy showing the world what disabled people can do, reviewing films on YouTube, as well as creating LGBT+ and disability awareness vlogs. He explainted to us:
I never let these things stop me! My dream is to be a writer, film maker and actor.

I want to help people find their voice and let them know that having a disability is not a barrier, it's a strength.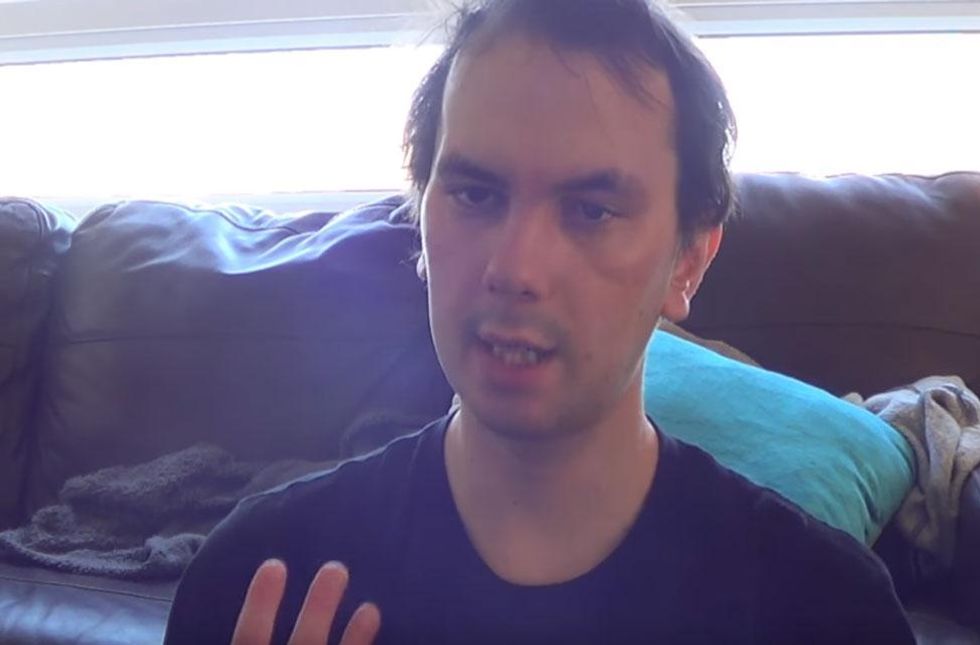 Ross Wilcock
Ross wants to see the rich lives that disabled people live beyond their disability recognised more often.
It's not about, 'Hey, this person has a disability.'

It's about this is a young man in his mid-20s, living life like everyone else – who just so happens to have a disability.

There really shouldn't be any fuss about it.
In particular, Ross wants to see disabled characters played by disabled actors – able-bodied actors playing disabled characters is a disturbing phenomenon that Ross sees as "insulting" and a "major set back in media".
Danielle Wootton, head of marketing at the disability charity Scope, told indy100:
The under-representation of disabled people in advertising is largely down to the lack of diversity in creative industries.

If more disabled people were employed in these roles, we'd start to see a natural shift towards a more authentic portrayal.

Too often advertisers reinforce the misconception that all disabled people are 'inspiring heroes'. Disabled people come from an incredibly diverse array of backgrounds and a better form of representation should reflect this.

Seeing disabled characters and presenters on TV could really help improve attitudes and break down the barriers that many disabled people face today.
The research also found that the mentally disabled are the most likely to be negatively stereotyped by society.
Of those who took part in the survey, 64 per cent thought mentally disabled people were the most negatively stereotyped, rising to 75 per cent among those actually with a mental health condition.
Speaking to indy100, Ciara Lawrence, who has a learning disability and works at the charity Mencap, said:
As someone with a learning disability, I grew up never seeing anyone on TV or in the media who was like me. It would only ever be negative examples of what disability meant for someone, which isn't accurate.

People may feel uncomfortable around disability but this is because they do not have the knowledge or understanding of what disability means to people's lives. We are people like anybody else. We are part of society and all parts of the media should use their power to help change attitudes rather than use the same negative ones.

I know from working at Mencap that the media is getting better at being more inclusive, but we need them to be braver and take more chances. For example, the Coronation Street actor Liam Bairstow has been a huge hit with audiences.

People do not need to be afraid of disability, and the media should not be either. We are part of society, here to stay and you cannot pretend we do not exist.
Mencap's 'Here I Am' campaign was completely led by people with learning disabilities in order to shift attitudes.
Michael Brown, head of insight at UM who carried out the survey, said:
The disabled are perhaps the final frontier for UK advertising, the last remaining major consumer group in need of a more positive approach and less stereotyping.

Some brands have begun to use those with physical disabilities in their ads, famously Maltesers, but there is clearly far more that could be done to build a more positive perception both of those people and of those with mental health conditions.
More: Someone leaves angry note on disabled woman's car, gets important response