Labour MP Dennis Skinner, 84, caused a kerfuffle during the prime minister's statement to the House of Commons on the Panama Papers on Monday.
The 'Beast of Bolsover' decided he'd had enough of David Cameron's blustering over his mortgage arrangements on his Notting Hill house:
I didn't receive a proper answer [earlier], maybe dodgy Dave will answer it now?
Speaker of the House John Bercow told Skinner he'd have to recant his use of the word 'dodgy' or face ejection from the Commons chamber for the rest of the day. But Skinner stuck to his guns:
This man has done, to divide this nation, more than anybody else. He's looked after his own pocket – I still refer to him as Dodgy Dave. Do what you like.
And, without further ado, walked out.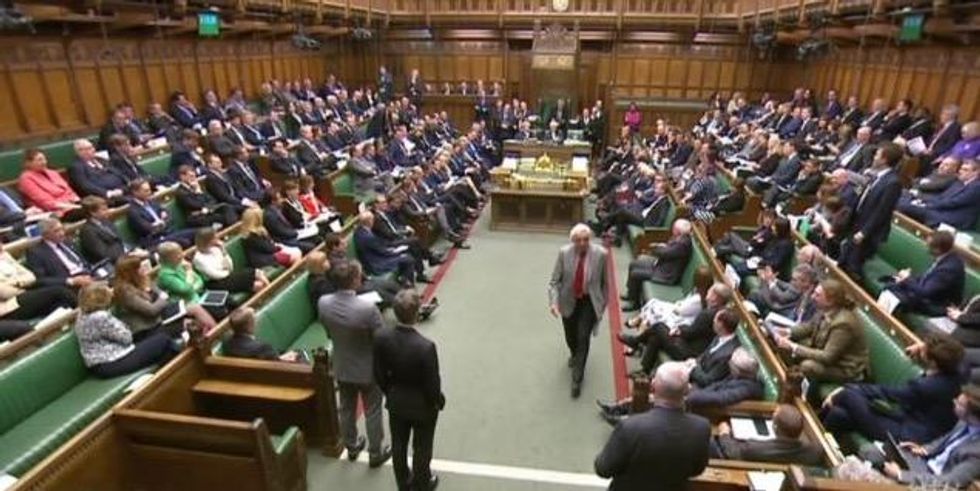 Anyway. The theatrics reminded us that there's a rule that MPs aren't allowed to use insulting language about their colleagues.
There's a whole list of words that are banned from use because they're 'unparliamentary', which are decided by the Speaker of the House, and are changed at his discretion. The list doesn't explicitly include swear words.
We've included some terms John Bercow has declared unparliamentary that don't make Parliament UK's official list, such as pipsqueak and hypocrite.
If you don't take these insults back when asked to do so, you'll be booted out, a la Skinner:
blackguard
coward
git
guttersnipe
hooligan
hypocrite
idiot
liar
pipsqueak
pecksniffian
rat
swine
stoolpigeon
traitor