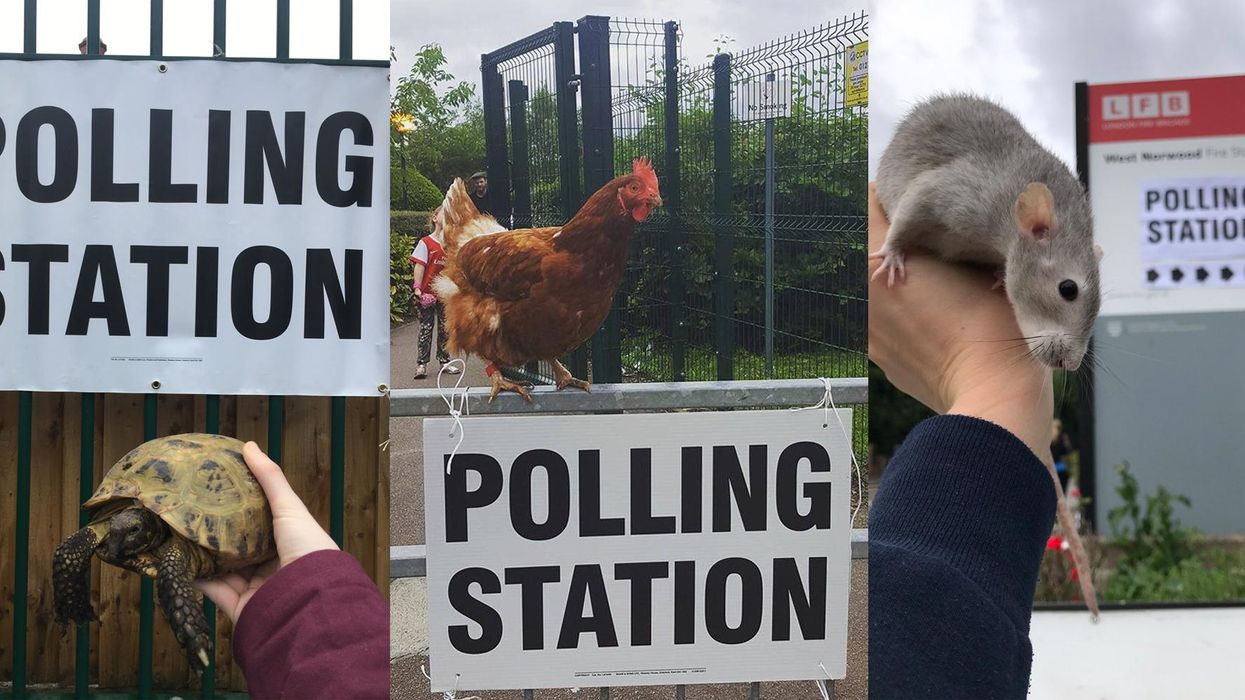 Twitter
Dogs weren't the only animals getting in on the action on election day.
Animals of all shapes and sizes were turning up at polling stations around the country on Thursday.
Rivalling the dogs for numbers were the cats.
Then there was a horse in Devon.
Plenty of pet rats.
Norma the chicken.
A few guinea pigs.
Even a tortoise.
Perhaps strangest of all was James Thomas on Twitter who built a polling station for his rabbits.
Bravo everyone but next time we want to see at least one iguana and a snake.