This might be an understatement but Donald Trump isn't exactly the most chivalrous man in the world.
We don't need to go into the various claims against him made by other women, as it seems evident by the way he treats Melania that he only really cares about himself.
The last evidence of this came on Monday when he spoke to reporters outside the White House before flying to Florida to see the damage done by Hurricane Michael.
This wasn't the problem. The problem was that it was pouring down with rain and, rather than shelter Melania, Trump hogged the umbrella for himself.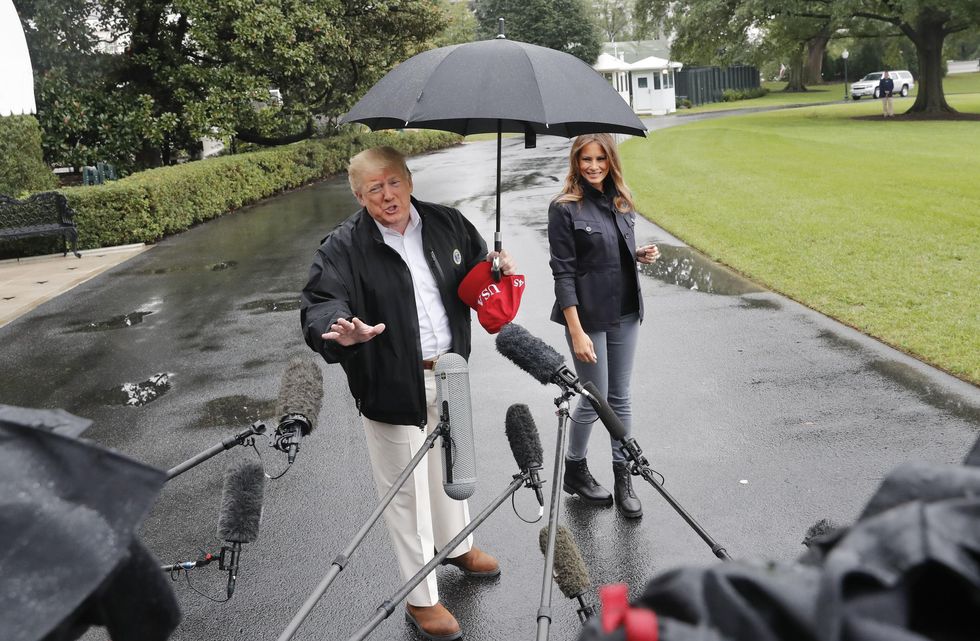 Picture: AP Photo/Pablo Martinez Monsivais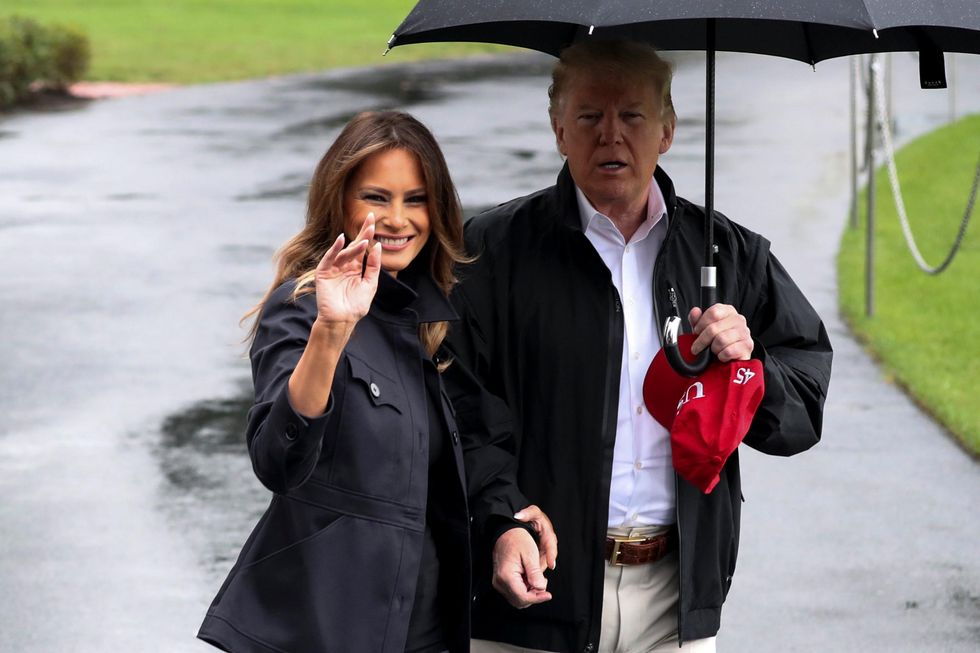 Picture: REUTERS/Jonathan Ernst
Judging by pictures, Trump clearly caught Melania off guard as she didn't seem to know that he was going to talk to the reporters. Yet, she put on a brave face and kept smiling for the cameras.
Immediately after photos from the moment started to be shared online, everyone noticed the president's glaring ignorance.
Of course, Trump fans managed to find their own spin on the situation and defended the president.
Others weren't so impressed with his slacks and shirt combination.
Still, this is far from the first time that Trump has made a faux-par of this nature with an umbrella.
HT Daily Mail
More: The most awkward video yet of Donald Trump and Melania has emerged