Justin Sullivan and ludovic MARIN / AFP
President Trump really doesn't know how people in America buy their groceries.
This week, Donald has repeatedly called for the firing of Broward County Elections supervisor Brenda Snipes due to her recounting Florida votes – which is legal – following the midterm elections earlier this month.
In an interview with conservative outlet The Daily Caller, the US president talked about "illegal votes" in the midterms.
And cereal.
"The Republicans don't win and that's because of potentially illegal votes," he said.
When people get in line that have absolutely no right to vote and they go around in circles. Sometimes they go to their car, put on a different hat, put on a different shirt, come in and vote again. Nobody takes anything. It's really a disgrace what's going on.
The US president appears to suggest that election workers are easily fooled, and all it takes to illegally vote again is changing your snapback.
His comments contradict the truth – which is that cases of voter fraud in the US are extremely rare. The Washington Post conducted an investigation that found "31 credible incidents out of one billion ballots cast".
Trump went on to say that, in order to buy groceries such as cereal, you have to have ID.
If you buy a box of cereal — you have a voter ID. They try to shame everybody by calling them racist, or calling them something, anything they can think of, when you say you want voter ID. But voter ID is a very important thing.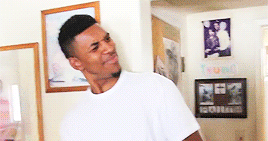 What does he mean? That you need photo ID to buy groceries? That certain businesses ask for photo ID if you're paying with a personal check?
It's unclear.
This isn't the first time the US president has suggested you need ID to pay for groceries. In a rally in Florida back in July, he said:
You know, if you go out and you want to buy groceries, you need a picture on a card. You need ID.
People online quickly, and somewhat painstakingly, pointed out that, uh, that's not the case. At all.
On thing is abundantly clear: Trump doesn't seem to be the one that buys his groceries.
More: Eric Trump is trying to sell Christmas ornaments on Twitter and everyone is making the same joke
More: Brexit: Nigel Farage claims this 'the worst deal in history' - the internet has other ideas