Jeff Vinnick/Getty Images/Twitter
There is something morbidly fascinating about the Trump family.
While we've got the likes of Donald, Melania and Ivanka in the White House, others members of their clan are existing in a world outside of politics, seemingly free to do what they want.
Take for instance Donald Trump Jr, who seems to be living his best life on Instagram.
Then we've got the lesser seen Eric Trump, who doesn't generate as many headlines as is dad and siblings but is still good value for the odd howler.
Considering that he isn't involved in the Trump administration, Eric has been left to preside over the family business and that appears to involve flogging cheap Christmas ornaments to Trump devotees.
Just look at this tat that he's trying to shift on Twitter, like Del Boy on a bad day down at Peckham market.
Yes, please! We always wanted a small replica of Trump Tower hanging on our Christmas tree or a helicopter that may or may not be able to fly through rain.
We can only presume that some poor intern was asked to post this on Eric's account but as soon as it was shared, people began responding with some very obvious jokes.
Here are some of the best:
In case you were wondering just how much some of these ornaments are, how about $60?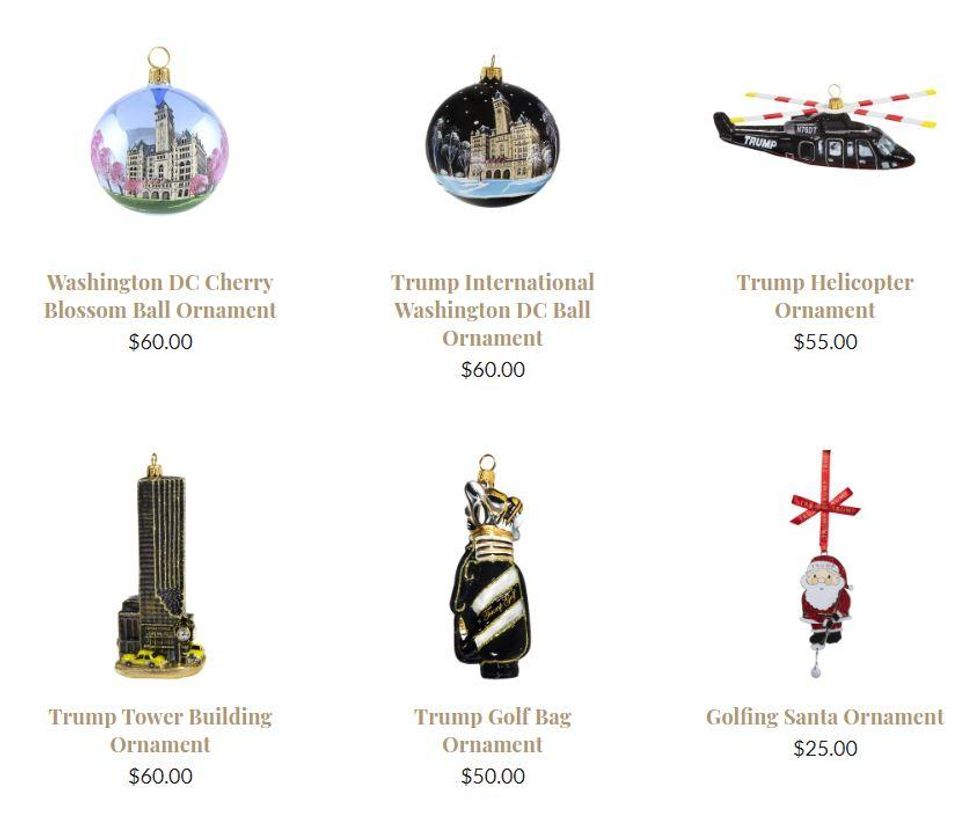 Picture: Trump Store
Of course, the true meaning of Christmas is reminding yourself just how rich the Trump family are.
HT Someecards