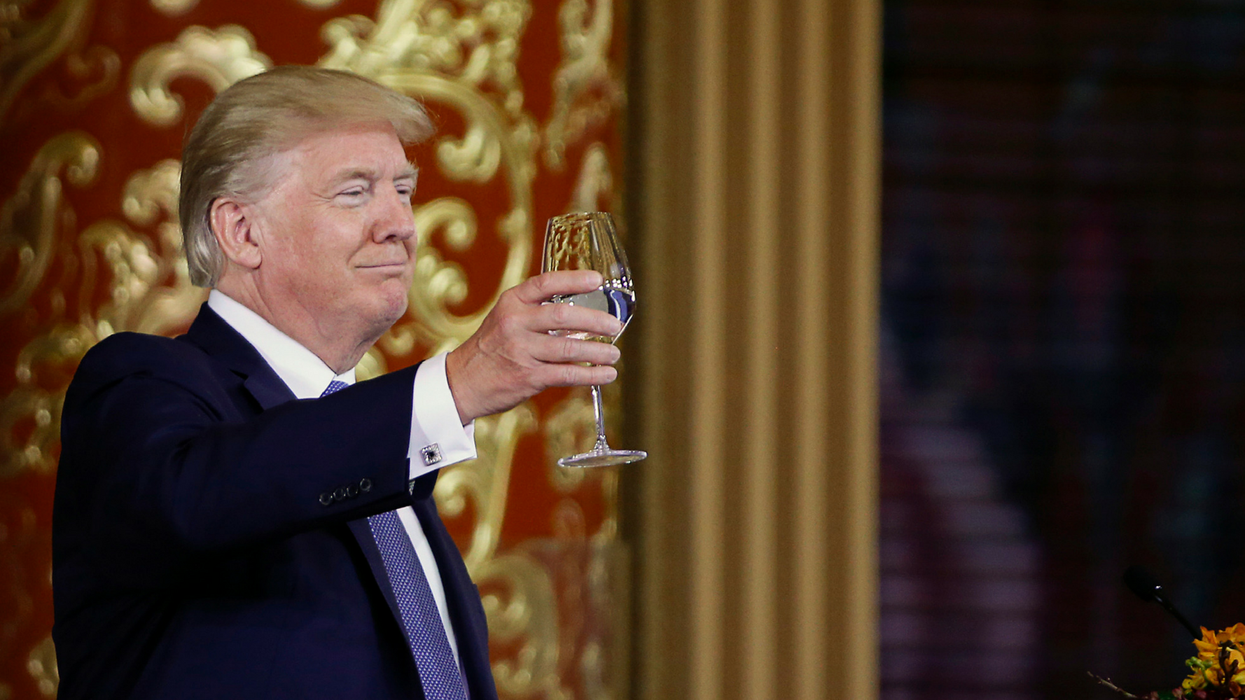 THOMAS PETER/AFP/Getty Images
Since the death of Mao Zedong in 1976, the authoritarian system under Communist Party control in China has frequently changed leaders.
The party has observed a limit of two five-year terms providing some level of change in Chinese politics.
But that era may be coming to an end, the time limit of presidential power is likely to be abolished allowing current leader Xi Jinping to increase his tenure, indefinitely.
And there's one man who seems to be looking on with interest - and that man is US President Donald Trump.
In a secret recording of a behind-closed-doors meeting at his Mar-a-Lago estate obtained by CNN, Trump allegedly praised Xi Jinping's recent move to consolidate power - suggesting the US might want to try it too. He reportedly said:
He's now president for life. President for life. No, he's great.

And look, he was able to do that. I think it's great. Maybe we'll have to give that a shot someday.
Trump's remarks were met with laughter and applause during a luncheon for Republican donors Saturday at his South Florida estate.
On Twitter, some commentators were pointing out that Mr Trump was joking about the US introducing a life-long presidency. But others raised concerns over the apparent muse - arguing someone in power in the White House should not talk humorously about issues like this.