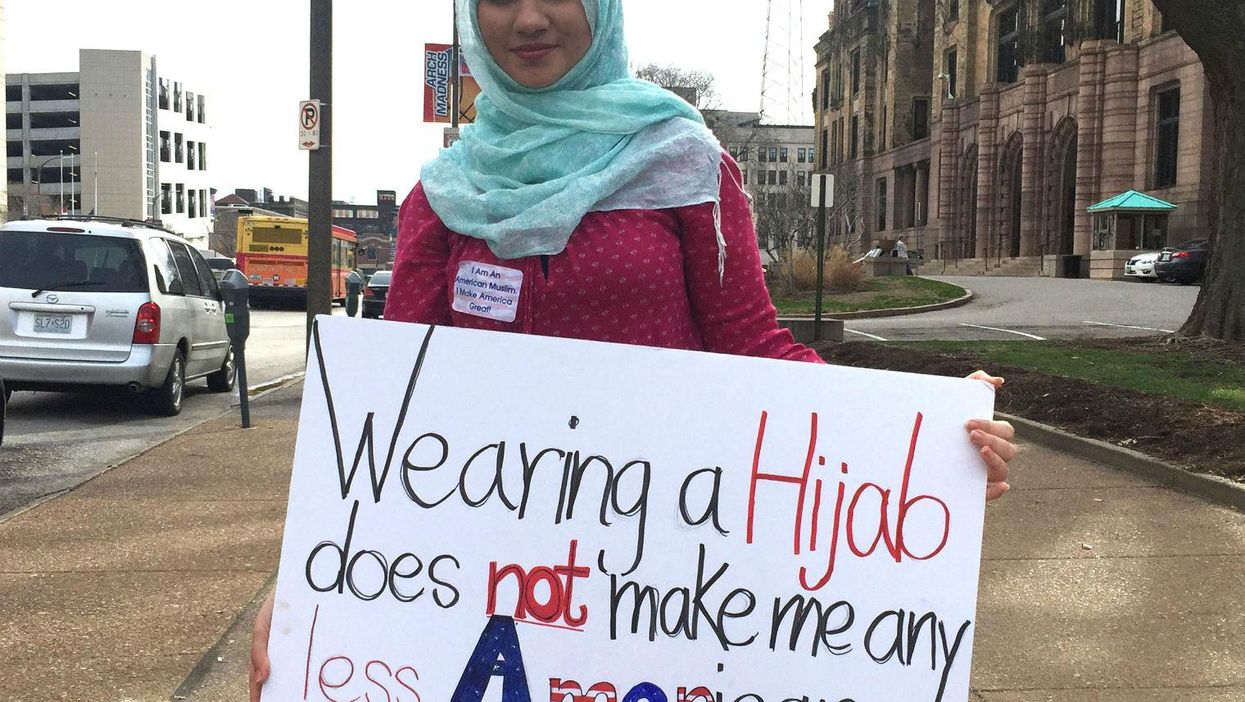 Donald Trump's bombastic rhetoric is in top form, and consistently full of offending statements that would probably get any other presidential candidate fired by their party.
To give you a flavour of some of his faux pas (there are so many, they can be easy to forget), he allegedly said "laziness is a trait in blacks," that he'd date his own daughter if they weren't related and most recently, advocated a ban on Muslims coming into the US.
Last week he responded to Khizr Khan's criticisms by taking a cheap shot at the lawyer's wife, Ghazala:
His wife, if you look at his wife, she was standing there. She had nothing to say. She probably... maybe she wasn't allowed to have anything to say. You tell me but plenty of people are saying that.

She was extremely quiet. And it looked like she had nothing to say.
Mrs Khan defended herself by saying that the reason she wasn't speaking was because seeing pictures of her son - who had died as a US solider in Iraq in 2004 - was unbearable.
Now, inspired by Khan, Muslim women all over the world are tweeting about their accomplishments.
And so #CanYouHearUsNow was born:
Muslim women served up Trump's own words on a plate.