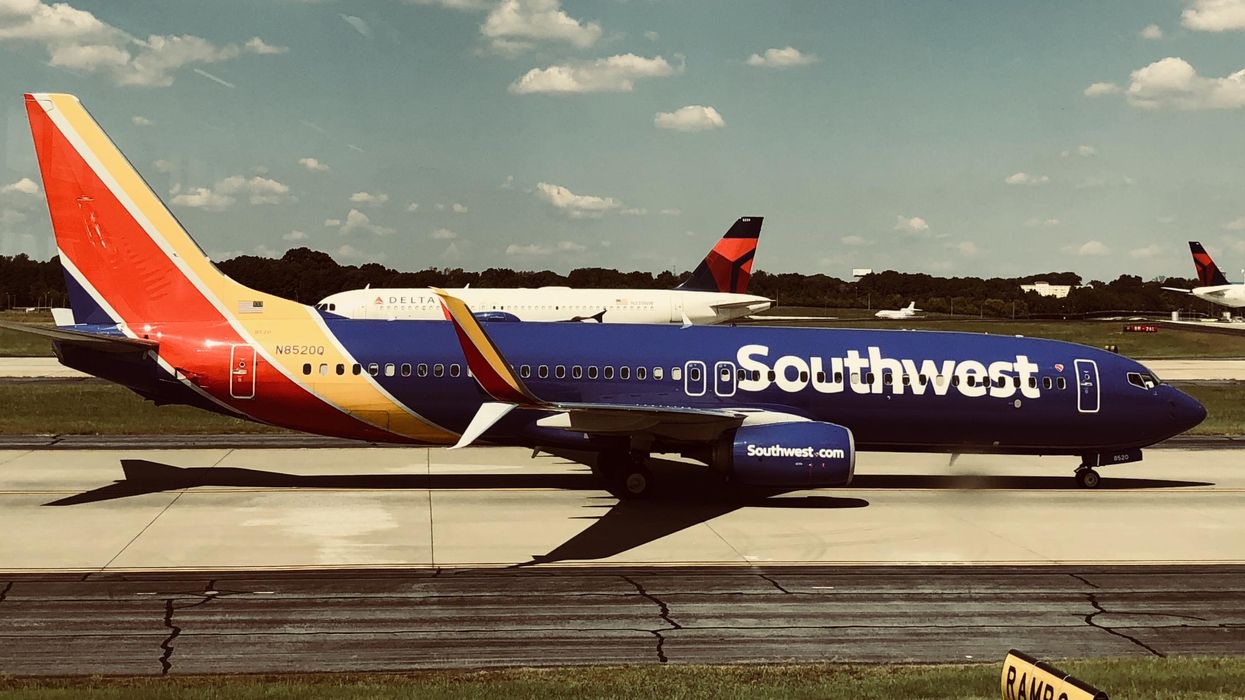 Daniel Slim / AFP / Getty Images
If you'd like to see the reality of how Donald Trump's poisonous politics are impacting people's day-to-day lives, then sadly you won't have to look too far.
A woman was been groped on a Southwest Airlines flight from Houston to Albuquerque on Sunday by a man who reportedly invoked the fact that Donald Trump 'gropes' women as his defence.
The woman, only described in the complaint as C.W, said she was asleep in her seat when she felt her 'clothes move', and a hand touching her from behind along the 'bra line'.
Federal prosecutors say that the man was 49-year-old Bruce Michael Alexander from Tampa, another passenger on the Southwest Airlines flight, who reportedly told authorities after he was arrested:
The president of the United States says it's ok to grab women by their private parts.
Alexander was charged with abusive sexual contact on Monday, a charge which carries a maximum penalty of $250,000, as well as a two year jail sentence.
The victim described how the attack occurred 15-20 minutes into the flight after she'd fallen asleep. To begin with, she assumed that the touch was an accident, so she ignored it. However, approximately 30 minutes later, it reportedly happened a second time, when she felt Alexander's hand grab the back of her arm and grope her breast.
When the flight landed at Albuquerque International Sunport, Alexander was detained by FBI agents, and when questioned by federal authorities, he denied remembering touching the woman. He also invoked the defence that the president thinks it's alright to touch women.
His defence was in reference to a 2005 Access Hollywood tape that recorded a conversation between Trump and host Billy Bush in which the future president used disparaging language against women.
The moment that's most often remembered from the tape is when Trump boasted women allowed him to:
Grab them by the p****.
Alexander made his original court appearance on Monday, and will remain in custody pending a preliminary hearing and a detention hearing Tuesday, reports the Washington Post.